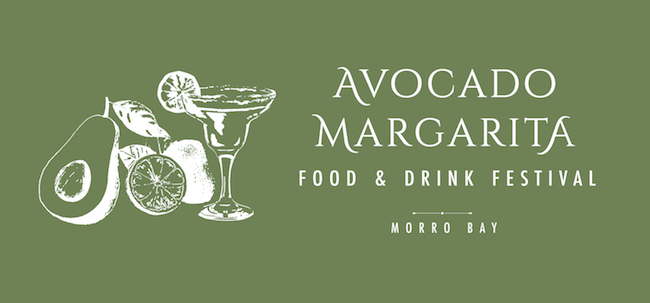 The Morro Bay Chamber of Commerce is excited to announce that the  Avocado Margarita Food &  Drink Festival is taking place Friday-Sunday, September 9-11, 2022. This brand-new experience features some of the best chefs, bakers, mixologists, musicians, and retail vendors from the Central Coast and surrounding areas. The three-day festival showcases unique margaritas and gourmet avocado dishes complimented by the picturesque backdrop of Morro Rock and stunning bay views from Tidelands Park.
 "The Avocado Margarita Food and Drink Festival has been completely transformed to embrace everything that makes the small, authentic coastal community of Morro Bay so vibrant," says Morro Bay Chamber CEO, Erica Crawford, adding, "this includes the endless acres of avocados, the beautiful harbor, freshest seafood, eclectic shops, health, wellness, live music, and the iconic Morro Rock."
Hannah Lique Naitove, Founder of Project XO, has been contracted by the Chamber to coordinate the festival. Hannah says, "It's our vision this year to upgrade the festival, creating one of the best Central Coast experiences with top chefs and mixologists showcasing their custom creations all while having fun and enjoying live music." Event organizers add that there will be a family movie night on Friday evening exclusively for three-day pass holders and that the chefs and mixologists at the Tidelands Park venue will be vying for coveted, crowd-sourced "Best of Festival" titles. Performances all weekend long include music from Devin Welsh, The Charities, Kenny Taylor, Cocktail Shorty, Silk Ocean, Hilary Watson and Band, Carbon City Lights, Dante Marsh and the Vibe Setters, Damon Castillo and Moonshiner Collective.
Tidelands Park anchors the festival. Event organizers are building a temporary stage at the iconic Morro Rock for satellite events happening on Saturday only. The stage will be brought to life by a three-hour workout experience led by Boston-based fitness celebrity Kelly Brabants, founder of Booty by Brabants, on Saturday, September 10th at 10:30 a.m. Ms. Brabants is an entrepreneur and fitness instructor who turned her viral, community-driven workout into a female-empowering, athleisure empire. She will be accompanied by nationally known iHeartRadio hip hop DJ Pup Dawg.
Michael Wambolt, Executive Director of Visit Morro Bay, shares that "this event celebrates our agriculture and natural wonder of Morro Bay. Attracting this level of national talent to and exposure for Morro Bay is very exciting." In true "detox-retox" fashion, this experience will be followed by a tequila happy hour out at the Rock venue exclusively for workout ticket holders. Details are forthcoming on a headliner concert in the evening.
 Interested foodies, friends, families, fitness lovers, locals and visitors are invited to follow @avomargfest on Instagram and #avomargfest for evolving, up-to-the-moment information and to go to avomargfest.com for complete ticket information. Attendance will be limited by the capacity of the new venues. Three-day and VIP passes are expected to sell out.
comments