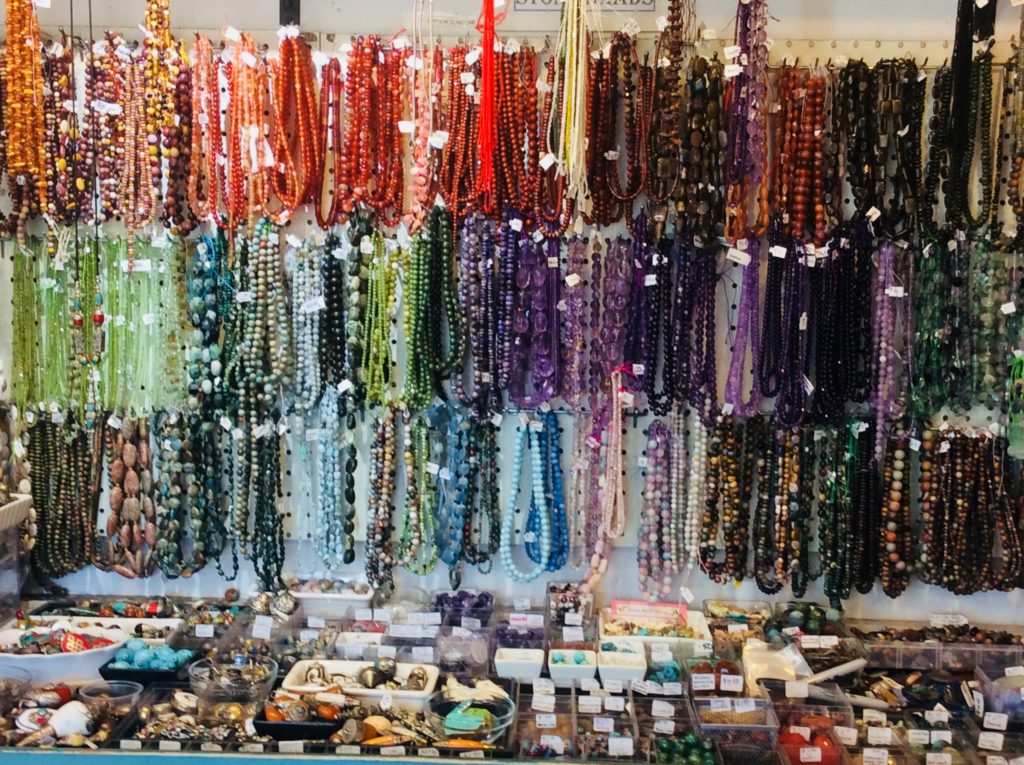 A creative delight for beads, gardens, and the imagination
Step into a magical space of color and creativity at Beads by the Bay! Walls and counters are covered with beads just waiting for your inspiration! Wander through the tiny two-room shop into the secret garden and discover a tranquil oasis in the center of downtown Morro Bay, full of easy-to-grow plants and miniature garden accessories.
Even if you've never beaded, you will want to try your hand at a simple bracelet or necklace, or just collect some unique beads for conversation pieces or later projects. A free-spirited (dirt free!) air plant or charmingly potted succulents may turn out to be exactly what that empty space in your own garden, studio, or living room needs.
The bead selections include semi-precious stones, Czech glass, seed beads, pearls, and trade beads from many countries in Africa and around the world. Beads by the Bay also has charms, tools, stringing materials, and findings; everything you need to create your own jewelry and accessories. There are also plenty of handmade earrings, bracelets, and necklaces to take home as gifts for friends and family or a treat for you. We also do jewelry repairs!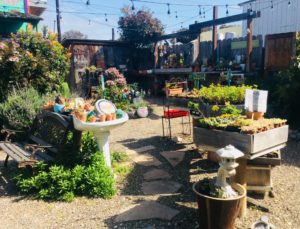 The Garden carries succulents, air plants and house plants, pots, fairy garden supplies, and whimsical garden art. There is also a selection of crystals to enhance your indoor or outdoor spaces. Spend some quiet meditative time at the goldfish pond or pot your own plant at the potting bench and create a miniature garden to take home! The Garden has its own website at www.morrobaygarden.com.
"It's just a beautiful little spot in the middle of town," said Susan Stewart, who has owned and operated the shop since 2006. Helen Edwards joined later to handle the garden side of the business, while Susan wrangles the beads. Be sure to get the Beads by the Bay frequent buyer card!
Beads by the Bay is located at 333 Morro Bay Boulevard in Morro Bay. Open Monday through Friday from 11 a.m. to 5 p.m.; Saturday from 10 a.m.-5 p.m. and Sunday from noon to 5 p.m. For more information call (805) 772-3338, or visit the website at morrobaybeads.com or on Facebook.
comments