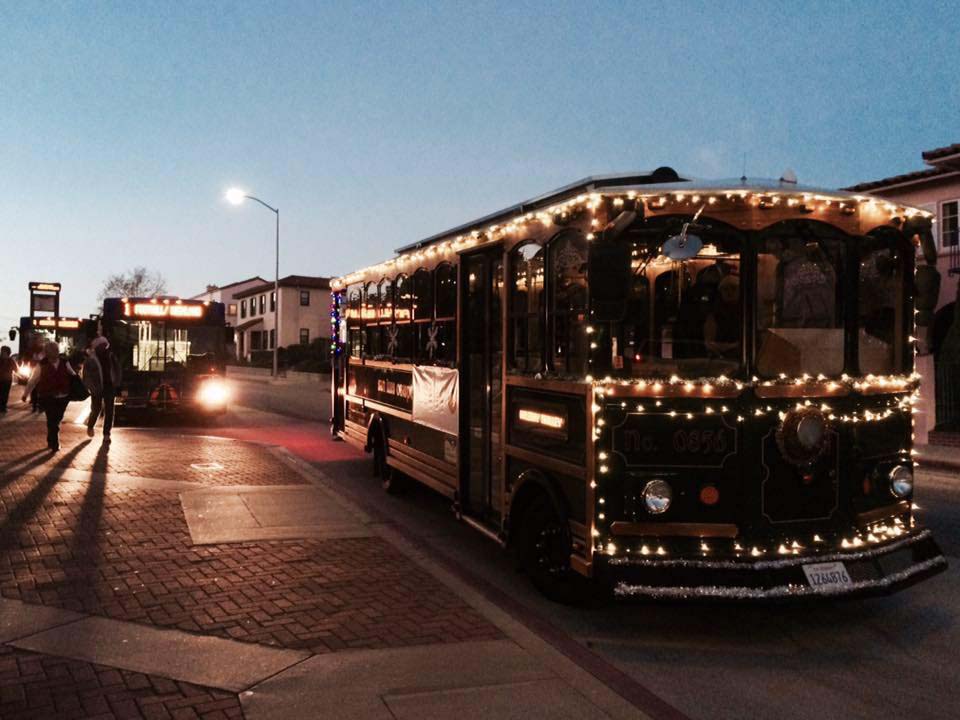 –The Old SLO Trolley is a charming way to travel from upper Monterey Street to Downtown SLO. Ride the Trolley on Thursdays to the weekly Farmers Market and, in the warmer months, ride the Trolley on Fridays and Saturdays.
The Trolley operates every 20 minutes, Year Round Thursdays 5-9 p.m., June – Labor Day Fridays 5-9 p.m., and April – October Saturdays 5-9 p.m. 50¢ Regular Fare, 25¢ Senior/Disabled Fare. A fun activity for all ages!
See the Trolley Schedule for route and stop details or visit the Old SLO Trolley on Facebook.
comments