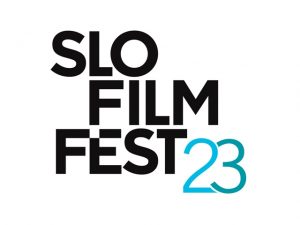 Named One of the '50 Top Film Festivals Worth the Entry Fee'
April 18, 2017 – San Luis Obispo, CA – The 23rd annual San Luis Obispo International Film Festival (SLO Film Fest) has had another successful year, beating previous records for attendance as well as both ticket and pass sales. The annual cultural event, presented March 14-19 this year, has been steadily growing in popularity and reputation.
Announced yesterday by MovieMaker Magazine, the SLO Film Fest has again been included on their coveted "50 Top Film Festivals Worth the Entry Fee" list. This recommendation serves as a guide for filmmakers when making submission choices, and has dramatically increased the festival's film submissions since it was first listed three years ago. The 2017 festival broke all previous records at just over 1000 films submitted, with 72 of those selected for the George Sidney Independent Film Competition. As a result, total entry fees collected were up by 80% compared to 2016.
Festival attendance increased again this year to 11,500, an 18% gain over last year, and overall ticket sales were up 40%. Total pass sales were up an average of 52% and Mogul passes alone were up 83%.
Out-of-county attendance has shown steady growth with more visitors, including festival filmmakers staying longer, spending an average of three nights in city and county hotels. Approximately 30% of SLO Film Fest's attendees come from outside San Luis Obispo County.
The festival got major support from the City of San Luis Obispo's TBID and used the funds to underwrite the festival's VIP Tent which was located directly behind the Fremont Theatre in the heart of downtown San Luis Obispo. The tent was the hub for networking, a number of parties with live entertainment, wine tasting, food catered by local restaurant Taste!, and weekend panels.
2017 SLO FILM FEST HIGHLIGHTS
The festival kicked off with its most successful Opening Night ever, filling the Fremont Theatre to capacity for a "foodie" documentary after a party featuring 25 Central Coast restaurants, wineries and breweries. Closing Night was also bigger than ever, with a series of filmmaker awards followed by the presentation of the Spotlight Award to film critic and author, Leonard Maltin.
The King Vidor Award was presented to part-time North County resident Josh Brolin, by former King Vidor Award recipient Jeff Bridges. TCM's Ben Mankiewicz hosted a wonderful Q&A before a party in Brolin's honor at the SLO Masonic Lodge.
Variety's Jenelle Riley hosted a Q&A with Todd Fisher before a screening of "Bright Lights" as a tribute to his recently deceased mother Debbie Reynolds and sister, Carrie Fisher. Todd Fisher also introduced a screening of "The Unsinkable Molly Brown" at a new festival venue, the historic Octagon Barn, after a BBQ dinner. Proceeds from this event were shared with The Land Conservancy.
A world premiere of "Down the Fence", a documentary about horse trainers, sold out the 850-seat Fremont Theatre and filled the house with an unusual festival audience, many of them in cowboy hats. A record number of festival movies filled San Luis Obispo theatres with appreciative audiences, many saying that this year's movies were "the best ever." The 12th annual Surf Nite in SLO featured an Irish surf film and visiting Irish surfer, Tom Doidge-Harrison, on St. Patrick's Day.
Plans are already underway for the next SLO Film Fest, planned for March 13-18, 2018. Sponsor inquiries are welcome and the festival will be accepting new film submissions in July 2017.
comments