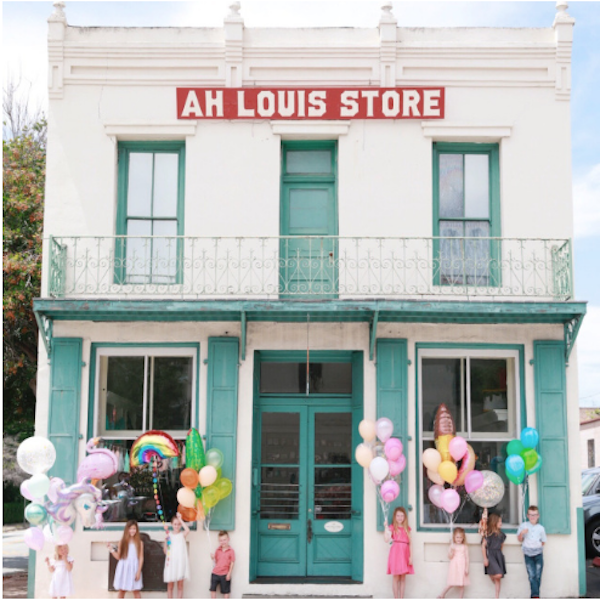 ––For over three decades, the Crushed Grape has been the go-to destination in San Luis Obispo for tourists looking for custom gift baskets highlighting local wine and food from farms, ranches, and vineyards. As the owner, Gretchen Gonyer, embarks on a new journey, the Crushed Grape is excited to announce that Karson Butler Events will be taking over the reins at their historic Ah Louis Store starting later this spring!
Twin sisters and owners of Karson Butler Events, Amber Karson, and Emily Butler are known for their exceptional event experiences that intersect hospitality, food, wine, celebrations, and travel worldwide. They have been featured on The Today Show, The Washington Post, Martha Stewart Weddings, and more! Emily, who oversees the retail and gifting operations at Ah Louis Store, notes, "The Crushed Grape has been a gifting staple in SLO, and we are honored to help carry on Gretchen's legacy." The companies share a common goal of supporting small, local businesses and prioritizing customer experience, making the partnership a perfect match.
Karson Butler Events opened their store in the historic Ah Louis Building at 800 Palm Street in 2016. The Ah Louis Store is an entertaining general store curated by Karson Butler Events, and it features everyday gifts, greeting cards, entertaining essentials, and SLO's most extensive selection of holiday decor and ornaments. Drop in or shop online to browse the collection of merchandise and pick up some gifts and entertainment essentials.
The building is listed on the National Register of Historic Places and the store, open year-round and is a must-visit destination for locals and visitors exploring San Luis Obispo County.
The Crushed Grape will continue to operate at its current location on Madonna Road until the end of April. Afterward, Gretchen will venture on new adventures, including developing a new internet souvenir and jewelry shop, volunteering, and working on her daughter Brittany Carollo's food truck, Wandering Eats.
The Crushed Grape and Karson Butler Events are excited to partner and offer tourists to San Luis Obispo County a unique shopping experience. The partnership promises to build on the Crushed Grape's legacy and provide customers with custom gift baskets with a Karson Butler spin. Head over to the Ah Louis Store and enjoy the historic surroundings while browsing through the curated selection of gifts and holiday decor.
The newly joined businesses are located at 800 Palm Street in San Luis Obispo. For more information visit karsonbutlerevents.com or call (805) 595-2442. 
comments