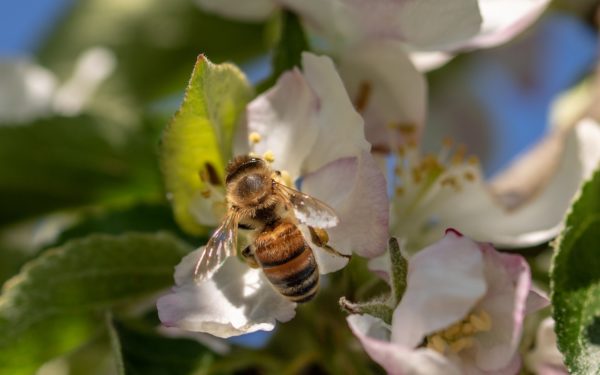 –The Jewish Community Center in San Luis Obispo will host the 3rd annual Apples & Honey Festival Sunday, Sept. 16, Mitchell Park in San Luis Obispo, from 10 a.m. – 4 p.m.
The Apples and Honey Festival is a great way for the community to celebrate the fall season. Over 40 local artisans will be at the park, and they will host apple games and crafting for the kids. They will have special presentations, including visits from animals from Atascadero's Charles Paddock Zoo, as well as story time from local children's author and festival sponsor, Bonnie Lee.
The Apples and Honey Festival is a fun, special way to learn about and bring in the Jewish new year with the community. They will host a horn blowing contest to teach about the tradition of sounding a shofar, and there will even be an applesauce eating contest. Apple peeling, apple fritters, and apple-stacking will happen, as well as a honeycomb hunt. Apple games and crafting are generously made possible by our festival apple vendors, Gopher Glen Apple Farm and SLO Creek Farms.
New to this year is festival goers can park for free at the SLO Railroad Station and take part in a "Walk for the Bees." The first 100 attendees receive a special gift from the JCC-Federation too.
This is a family-friendly activity, with something for each member of the family. It is a place where you can celebrate autumn as a family. The festival hosts over 40 vendors including:
• Food vendors
• Charles Paddock Zoo Show and Tell
• Story Time
• Artists and Craftsmen
• Arts and Crafts Activities for the Children
• Live Music and Dance Performances
For more information visit the JCC-Federation website at www.jccslo.com or call (805) 426-5465.
comments