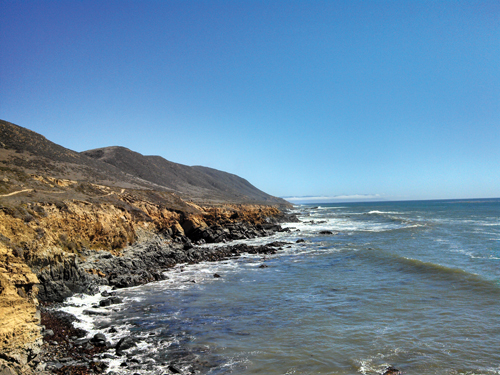 –Think of the bliss! You are sitting on the broadest span of beach on the Central Coast of California, soaking up the rays, trying out surfing, and as the day wanes you amble off to your beautiful, comfortable vacation rental in a quiet, serene neighborhood. You feel right at home. And that's what Beach Bum Holiday Rentals and Property Management wants for you. They even have some great promotions to entice you, like stay six nights and get the seventh night free.
Beach Bum Holiday Rentals and Property Management offers exceptional amenities in their listed beach houses, condominiums, or cottages and you can choose to stay in the bustling Pismo Beach, nature-oriented Avila Beach, historic Arroyo Grande, or community-minded Grover Beach.
Each vacation rental is owned and furnished by individual homeowners and offers you a unique experience. Descriptions of the homes are available on their website and staff work diligently to make sure these descriptions match your expectations when you arrive.
Listed properties offer guests up to five-bedroom options so there is room for everyone. You have your choices of homes with ocean views or quiet neighborhoods. From single-family homes to resort-style condos there is something for everyone including places in walking distance to the beach or downtown for shopping and dining
Beachfront properties provide a list of furnishings and amenities that include a TV, ironing board, blow dryer, linens, towels, central heat (yes, you may need that!), and the kitchens are stocked with large and small appliances, such as blenders, toasters, coffee makers and microwaves, and cookware. Many of the properties are pet friendly. Some homes have rooftop decks and places for outdoor dining and some with Jacuzzis, soaking tubs, and outdoor fire pits and barbecues.
It's classic California at Pismo Beach with the iconic Pismo Beach Pier, downtown dining and shopping, and nearby natural wonders like the Monarch Butterfly Grove. There is much to do on the Central Coast, and you will be just a short distance from the historic Old Mission at San Luis Obispo and the natural wonders accessible at Morro Bay State Park. You might want to try kayaking the calm waters of the bay or get your wetsuit on and challenge the waves kayaking off Shell Beach and Avila. Visit the Central Coast Aquarium in Avila Beach for a look at the sea creatures found in the ocean.
Beach Bum Holiday Rentals and Property Management follow all state and local COVID-19 protocols for personal safety and each property is thoroughly cleaned and finished with a covid fog before each guest.
Options for rentals include monthly and other long-term facilities. You will find everything you need to know about booking your reservation at www.beachbumreservations.com. Beach Bum Holiday Rentals and Property Management is located at 354 Main Street, Suite A, Pismo Beach, CA 93449, phone (805) 773-7194 and they are open seven days a week with a 24-hour answering service. You can also use their reservation hotline at (866) 737-7367.
–By Ruth Ann Angus
comments