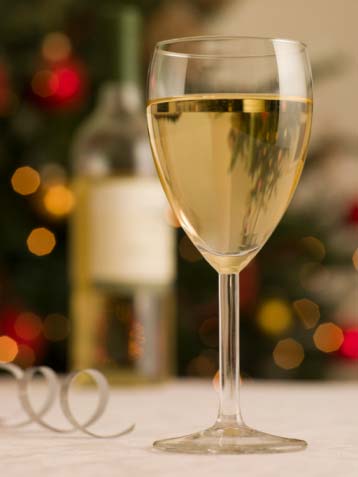 Editors note: I thought it would be a great idea to recommend local wines for upcoming holiday parties and dinners, but I had no idea how much participation we would receive from wineries. Over the last week we received about 100 entries. I was originally planning a list of 10 or so of the best wines, but after tasting and tasting and tasting, there were just too many solid, well-made wines to recommend. So we decided to break up the list of top local wines into categories. The recommended wines are in alphabetical order.
By Scott Brennan
Editor & Publisher
With the holidays just around the corner we put a call out to local wineries for their top holiday wine recommendations. They did not disappoint. When you celebrate Thanksgiving, throw holiday parties and plan your Christmas dinner consider pouring some of these tasty local wines.
From the dozens of wines submitted, below are the best white wines we recommend. They are in alphabetical order. Serve them chilled.
Best white wines for the holidays
Castoro Cellars 2012 Estate Chardonnay Whale Rock Vineyard – $22
This bold white wine was aged eight months on French oak, which gives it a toasted marshmallow aroma. It would pair well with seafood dishes and creamed soups.
Eberle 2013 Cotes-du-Robles Blanc – $24
This Rhone-style wine is a blend of grenache blanc and rousanne with a touch of viognier. It leads with an aroma of orange blossom and cardamom and fills the mouth with flavors pear and lemon zest. It will pair well with appetizers like soft aged cheeses, shellfish and other seafood.
J. Lohr 2013 Gesture RVG – $35
This refreshing white wine is named for its blend of rousanne, viognier and grenache blanc. It has aromas of ripe pear and apple blossom. It follows through with flavors of honey, citrus and pear.
Laetitia 2013 Estate Chardonnay – $20
This light and refreshing chardonnay has a hint of oak, without it being overwhelming. It would go well with caesar salad, grilled shrimp, and white meat turkey.
Nobelle 2012 Belle Riviere – $35
This marsanne was barrel fermented and aged with its lees for six months, giving it a tasty and desirable character. It has light hue, a fruity and floral bouquet that finishes with an orange flavor. It will pour well with a full Thanksgiving meal.
Pear Valley 2012 Tom's Chardonnay – $21
This vintage was barrel aged for seven months in French and neutral oak. It opens with aromas of ripe pear, apple and candied pineapple that follow through into the palate. It's an excellent wine to start with.
Robert Hall 2013 Viognier – $20
This wine features honeysuckle blossom and sweet spice aromas with flavors of peaches and tropical fruit. It will make a great holiday party wine with appetizers like fresh fruit and cheeses.
Sculpterra 2013 Viognier – $26
This fresh-tasting wine starts with a nose of white peach, apricot and honeydew melon and delivers with the same flavors. It finishes with a hint of oak. It will pair well with all of your holiday party starters.
Treana 2013 White – $23
This Rhone-style white wine is a blend of marsanne and viognier. It's deep bold looks deliver aromas of honeysuckle, pineapple orange oil followed by flavors of blood orange
Vina Robles 2013 White 4 – $16
This medium-bodied viognier-based blend includes vermentino, verdelho and sauvignon blanc. It has aromas of peach and mango and a palate of layers of fruit with a crisp finish. This white wine has the best price point of this group.
Best rosé wines for the holidays
Rosé has come along way from white zinfandel on the American palate. So it's funny that a rosé zinfandel was one of my favorites in the list below. These Paso Robles rosé wines will pair well with lighter faire, appetizers like prosciutto-wrapped melon, smoked salmon and deviled eggs. They will also taste well with baked ham, pork tenderloin and white meat of roasted turkey. Serve them chilled. Enjoy!
Burbank Ranch 2013 Syrah Rosé "Friends" – $22
This aptly named, refreshing pink wine would make a nice opener among friends. It offers rose petal aromas with tastes of raspberries and cherries. It would pair well with appetizers and lighter holiday meals.
Eberle Syrah Rosé – $18
This dry rosé has a nose of fresh peaches and raspberries with flavors of strawberries and a hint of spice. During fermentation a portion of the juice was drawn off and aged on viognier lees to add a floral character. It would make a great starter wine for any party.
HammerSky 2013 Rosé Zinfandel – $28
This wine is a perfect pink rose color with fresh aromas of strawberry and watermelon. It's flavors bring crisp berries and a hint of spice. It's one of the best rosé wines we tasted.
J. Lohr 2013 Gesture Grenache Rosé – $18
This light rosé displays aromas of kumquat, Asian pear and clover on the nose and finishes with fresh fruit and lean acidity. It would make a great starter wine for any party.
Robert Hall Rosé de Robles – $14
This vibrant pink wine is made from a Rhone varietal blend heavy on grenache and syrah. It's aroma is of strawberry and tangerine with flavors of more berries and a hint of citrus zest. It's tasty and approachable. It has the best price point of this group.
Twin Coyotes 2013 Grenache Rosé "Bashful" – $20
This light and fruity rosé offers a touch of sweetness, making a great choice for introducing folks to wine appreciation. It would pair nicely with turkey and cranberry relish.
Best pinot noir wines for the holidays
Pinot noir is always a popular choice for holiday parties and dinners because it is easy to pair with so many holiday dishes. Pinot noir's traditional characters of medium-bodied fruit, lower alcohol, velvety mouthfeel, and bright acidity make it an excellent lighter red wine for holiday meals. After tasting more than a dozen local pinot noir wines we made some recommendations below. We suggest serving these wines slightly chilled at about 55°F.
Laetitia 2012 Whole Cluster Pinot Noir – $40
Laetitia Vineyard and Winery has made a name for itself as one of the best pinot noir producers in San Luis Obispo County. This vintage shows their expertise in the varietal, even though it's outside their typical softer style. It has bold notes of cassis, tobacco and black pepper. It will pair nicely with roasted duck and other holiday meats.
LaZarre 2011 Pinot Noir – $32
This central coast standout is the result of the small harvest of 2011 caused by a freeze. It starts with earthy notes and leads into black cherry on the tongue. Having been barrel-aged for 27 months gives it a rich and delicious mouthfeel. It will pair well with just about any holiday meal.
Nadeau 2012 Pinot Noir – $28
This wine is surprisingly dark and rich for a pinot. It blends fruit flavors with a bit of earthiness and oak. The Nadeaus made only 116 cases.
Pomar Junction 2011 Pinot Noir – $34
This Paso Robles pinot noir has aromas of wild flowers and red berries and follows through with similar flavors. It's a food friendly wine, very approachable, and will pair well with fish and fowl.
Via Vega Offshore Pinot Noir – $32
Winemaker Larry Gomez calls this pinot "Offshore" because he brings the fruit in from San Lucas in Monterey County. The wine is a lighter-styled pinot, fresh and silky with ripe berries and earthiness. It will pair well with roasted turkey and all the trimmings.
Kenneth Volk Blaufränkisch – $28
I saved this for last because it's not a pinot noir, but a similar and delicious wine. Genetic testing shows the grape comes from the same parent as pinot noir, Volk says. This festive non-vintage wine is velvety and plush. It gives notes of mixed berries and potpourri. Pair it with turkey, duck or lamb with a fruit sauce.
Best Rhône-style wines for the holidays
Of all the wines we are recommending in this series, Rhône-style varieties are perhaps the best suited to holiday meals. Their often lighter, smooth, and well-balanced character is well-suited to a big Thanksgiving or Christmas turkey dinner with all the fixings. Paso Robles winemakers have recently been producing some of the best Rhône-style wines outside of France. So with that bias, I had to extend the list a bit because there are so many good Rhônes to recommend.
Austin Hope 2012 Grenache – $42
This grenache is a delightful medium-bodied wine with sweet aromas of cranberry and plum leading in to flavors of ripe cherry and berries. It has an excellent finish with touches of black pepper.
Clavo Cellars 2010 Syrah Reckless Moment – $25
This bold and delicious syrah is deeply hued with the scent of blackberries on the nose. It delivers superb fruit flavors and a smooth finish.
Ecluse 2012 Rendition – $38
This traditional GSM (grenache, syrah, mourvedre) is medium-bodied and packed with fruit flavors. It has aromas of dark berries and spice, a palate that adds plum and hints of nutmeg, and a balanced finish.
Estrella Creek 2008 Moondancer – $27
This is a rugged blend of 67-percent syrah and 33-percent grenache. It has bold black cherry flavors with a peppery nose. It will pair nicely with red meat.
LXV 2012 Rising Tempo – $42
This is winemaker Amy Butler's spin on the traditional GSM. It's 65-percent grenache, 23-percent syrah and 12-percent tempranillo. The three varieties blend well together for a robust, yet fruity wine with cherry and plum flavors.
McPrice Myers 2011 Atlas Viñas – $42
This wine is everything I love in a GSM. It's full-bodied, fruit-forward with a plush mouthfeel and superb finish. It's 36-percent mourvedre, 32-percent grenache, and 32-percent syrah. Half of the lot was fermented with whole clusters, giving it the perfect punch. It was one of the best wines we tasted for this series.
Pear Valley 2010 Grenache – $16
This vintage is 90-percent grenache and 10-percent aglianico, which gives this light wine a hint of spiciness. This is a refreshing wine with bright acidity. It has a juicy flavor of raspberry and strawberry. It will pair well with lighter dishes and appetizers.
Pipestone Vineyards 2011 Grenache Noir – $32
This varietal is usually used as a blending grape to add a darker character to wines, but the winemaker thought he'd bottle a few barrels to taste it on its own. It has an earthy quality with tart cherry and dark plum flavors.
Robert Hall 2013 Cuvée de Robles – $20
This Rhône-style blend is made from 38-percent grenache, 24-percent cinsaut, 21-percent syrah and 17-percent petit syrah. It has aromas of fresh cherries with hints of spice. It's a bold, full-bodied, vintage that delivers berry flavors and a spicy finish.
Venteux 2010 Grenache – $34
This medium-weight grenache is a blend of westside vineyards. It has great texture, a creamy nose and flavors of strawberry and spice. It has great holiday meal appeal.
Vines on the Marycrest 2011 Heart of Glass – $34
This classic Rhône-style GSM is a blend of 60-percent grenache, 20-percent syrah, and 20-percent mourvedre. This vintage opens with bright aromas of red fruit with a hint of cedar, it delivers flavors of berries and cocoa that leads into a nice finish.
Best zinfandel wines for the holidays
A list of the best Paso Robles wines for the holidays would not be complete without a section on zinfandel. It's known as the Paso Robles heritage wine. Great zinfandel wines from Paso Robles are typically full-bodied, fruity with aromas of berries, sometimes jammy, and usually of moderate to high alcohol. They should pair well with roasted turkey, lamb, red meats and anything Italian you might be making for the holidays.
Bianchi 2011 Zinfandel – $32
This zin is fruity and delicious. It offers dark berries and vanilla spice with a hint of sweetness. It's a zinfandel blend with 25-percent primitivo. It spent 19 months in new French and neutral oak barrels. It's 16-percent alcohol.
Burbank Ranch 2012 Zinfandel Estate "Fall Colors" – $34
This is a fresh, fruit-forward zinfandel with hints of raspberry, cherry and spice. It has a velvety texture that will go well with grilled meat and fowl. It's 15-percent alcohol.
Dunning 2012 Private Reserve Zinfandel – $38
This vintage is bold with rich full-bodied flavors of berries and spice with a hint of new French oak. It's packed with the flavors of Paso Robles' westside dry-farmed zinfandel fruit. It's 15.5-percent alcohol.
Peachy Canyon 2012 Zinfandel "Snow" – $38
Peachy Canyon is known as one of the best zinfandel producers in Paso Robles. This wine's fruity bouquet offers cherry pie and plum. It follows through with flavors of black cherry and smoky cedar with a touch of sweetness. This wine is packed with flavor, yet full of finesse, leaving you with a lingering finish. It's 14.8-percent alcohol.
Pomar Junction 2012 Zinfandel – $34
This wine displays intense flavors of berries, cherries and pomegranate. Its supple tannins pair with rich meats such as lamb, roasted duck or turkey. It's 14.9-percent alcohol
Vista Del Rey 2012 Zinfandel – $25
This dry-farmed wine is a delicious, lighter-style traditional zinfandel, rather than the fruit bombs some wineries are producing. It has notes of wild berry, plum and cherry. It will pair well with just about any holiday feast. It's 15.2-percent alcohol. It has the best price point of this list.
Best cabernet sauvignon and Bordeaux-style blends for the holidays
Cabernet sauvignon and Bordeaux-style blends are the big, bold, tannic wines that pair perfectly with holiday meals centered around meats like prime rib, roast beef, pork tenderloin, lamb and venison. Lucky for us, Paso Robles is producing some outstanding cabernets and cab blends. Here is a selection of Paso Robles wines we recommend for your upcoming holiday meals.
Barton Family Wines 2010 Bordeaux Blend "The Dance" – $45
This blend is 60-percent cab, 30-percent malbec and 10-percent carmenere. It has aromas of blackberry, currants and tobacco. It's solid wine that will age well, but would also be great for a holiday meal this year.
Derby 2011 Implico – $32
This delightful Bordeaux blend is medium-bodied with 46-percent cab, 27-percent merlot, 13-percent petit verdot, 9-percent malbec and 5-percent cabernet franc. It has a soft mouthfeel with blackberry and black cherry flavors that finishes with a touch of oak.
Eberle 2012 Cabernet Sauvignon – $40
Gary Eberle's estate cab is practically an institution in Paso Robles. He first planted it in 1979 and it has been his flagship wine ever since. This vintage was aged 18 months in French oak and is full of rich dark fruit flavors. It will pair well with prime rib roast, grilled lamb chops or beef tenderloin.
HammerSky 2010 Party of Four – $59
This tasy blend is 47-percent merlot, 30-percent petit verdot, 12-percent malbec and 11-percent cabernet sauvignon. It has aromas of plum, leather and spice with similar flavors and a touch of earthiness.
Hope Family Wines 2012 Treana Red – $45
Treana Red began in 1996 and has built itself into a heavy weight Paso Robles brand with over 7,000 cases produced. It's 70-percent cab and 30-percent syrah, making it uniquely a Paso blend. This flagship wine has aromas of red cherry and pomegranate followed by intense flavors of plum and allspice.
Laraneta 2010 Velvet – $30
Laraneta's tribute to Bordeaux is a blend of merlot and cabernet sauvignon. It has aromas and flavors of black currant jam. It's a medium-bodied and approachable wine.
Peachy Canyon 2011 Para Siempre – $55
This superb blend is 29-percent petit verdot, 25-percent cab, 18-percent merlot, 16-percent cabernet franc and 12-percent malbec. It has an elegant and velvety mouthfeel with black currant flavors and a touch of minerality from time spent aging in concrete. It was one of our favorites on the list.
Penman Springs 2011 Meritage Artisan Cuvée – $28
It's 55-percent cab, 30-percent merlot and 15-percent petit verdot. It's a rich complex wine with aromas and flavors of currant, cedar and plum with a delightful oak finish. It has the best price point of the wines reviewed on this list.
Whalebone Vineyards 2010 Cabernet Sauvignon – $35
Whalebone Vineyards is proving to be one of the best cabernet sauvignon producers in the Paso Robles AVA. Their estate cab is deeply pigmented and packs a punch with zesty dried cherry notes and an extracted boysenberry flavor. It's a great expression of cooler westside cabernet fruit.
Best dessert wines for the holidays
Sweet, sticky dessert wines can make a great accompaniment to holiday dessert selections. After tasting several Paso Robles dessert wines, there are our best recommendations. Enjoy!
Glunz Family Winery & Cellars Mission Angelica – $40
This richly-hued, sweet, brandy-fortified wine is thick with flavor at 18.5-percent alcohol. It was made from mission grapes sourced all over California and aged in a non-vintage solera style similar to port wine, madeira, sherry and marsala. It has butterscotch, maple syrup and prune notes. It will pair well with an after dinner plate of drief fruits, nuts and sharp cheeses like blue Stilton.
Pomar Junction 2010 Amber Moonlight – $20
This delightful dessert wine made from last harvest viognier is sweet but not overly syrupy. It's sweetness comes from it's own residual sugar. It's 17.6-percent alcohol. It will pair nicely with pumpkin pie and other desserts.
Peachy Canyon XII Zinfandel Port – $32
This rich-tasting 11-year blend is a perfect after-dinner dessert wine. It has notes of hazelnuts, dried fruit and leather. The palate brings brown butter and mocha. It's a stout 19.8-percent alcohol.
Derby 2006 De Facto Port – $24
This post is a blend of 59-percent syrah and 41-percent counoise. It leads with aromas of plum jam, walnut, and earthiness and follows through with traditional port flavors of prune and hints of blackberry and dark chocolate. It will pair very well with anything chocolate. It is 17.5-percent alcohol.
Vista Del Rey 2010 Barbera Dessert Wine – $25
Winemaker Dave King took some leftover grapes that didn't go into his dry Barbera and decided to make a dessert wine in a port style. The result is a superb dessert wine. It tastes like dark berries, chocolate and spices. It is 19-percent alcohol
Best San Luis Obispo County wines for the holidays
comments