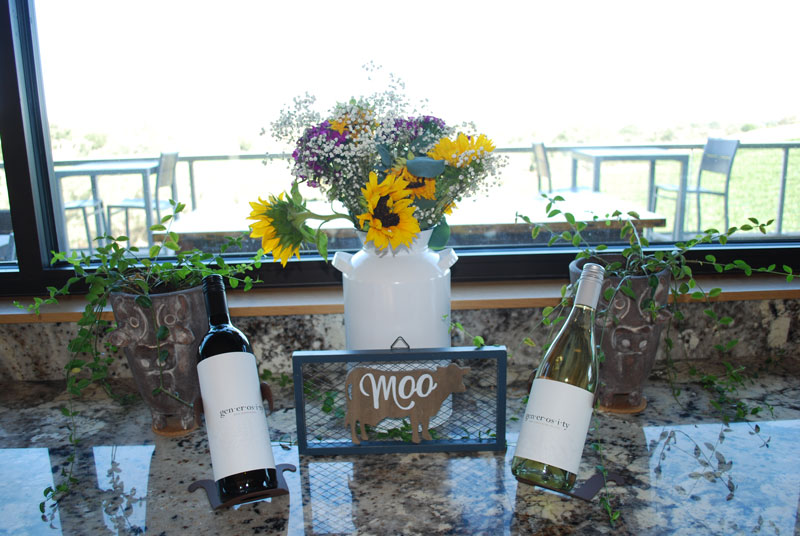 Bovino Vineyards is upscale and philanthropic
"Grow the best fruit. The rest will take care of itself." – Steve Anglim, winemaker
Drive up the sweeping road, admire the rolling vineyards, and enter the charming tasting room of Bovino Vineyards. Located in the countryside of Templeton, Bovino Vineyards boasts a stunning view of their vineyards with a pleasant wine tasting experience.
"Bovino Vineyards is looking to make fine wines in small batches," operations manager Susan West said. With this specialty, the winery has robust and carefully crafted reds and whites.
With over 70 years of agricultural business experience, owner Dan Souza and his family are rooted deep in the spirit of giving back to the community. One of Souza's guiding quotes is to "maintain an attitude of gratitude", which shines through with Bovino Vineyard's community involvement. Just a few organizations that Bovino Vineyards supports include Valley Children's Hospital and Big Brothers Big Sisters of Fresno and San Luis Obispo.
Bovino's winemaker Steve Anglim says, "Grow the best fruit. The rest will take care of itself." The message is true with the care put into the complex and opulent wines. The vineyards lay the foundation for decadent wines, including the popular Estate Brands, Joludi and "gen·er·os·i·ty". Be sure to try the Joludi brand with explosive zinfandels and bold tempranillos.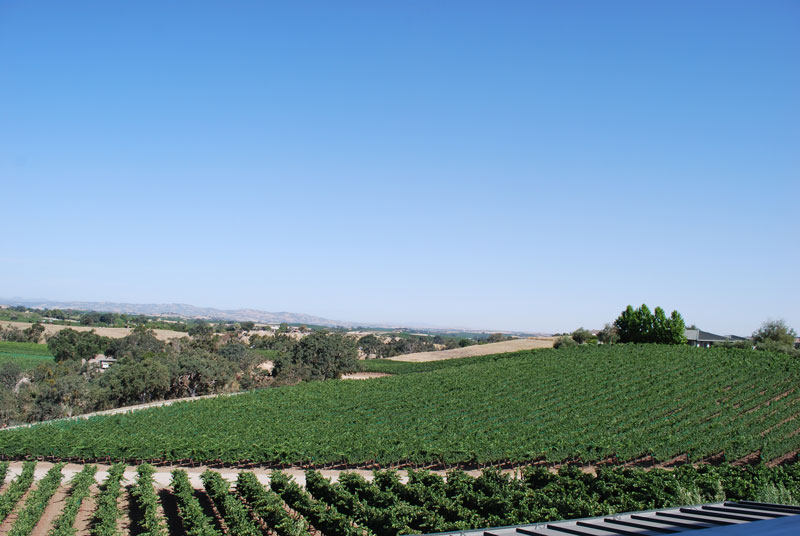 In keeping true to Bovino's commitment to their community, 30 percent of tasting room sales of their wine "gen·er·os·i·ty" goes to local charities. Whether it's a rich, dry sauvignon blanc or an aromatic grenache, both taste buds and the soul will be at peace.
Admire the lush vineyards while savoring a glass of wine paired with tapas plates with the newly opened Café Bovino. The highlight of the menu are the french fry pairings with different sauces to enjoy. The cafe is open during tasting hours and the small plates are meant to be shared among friends and family. Expect to see bands performing on the 18-foot stage to serenade guests on cool Templeton evenings as the sun sets.
Visitors can immerse themselves in Bovino's natural beauty with an upscale tractor-drawn vineyard tour around the vineyards, culminating in a picnic surrounded by the Estate vines. Take in the wine, food, beauty, and philanthropic nature of Bovino Vineyards and experience a true taste of Central Coast wines.

Bovino Vineyards is located at 5685 El Pomar Dr in Templeton. Open Friday to Saturday from 11 a.m. to 5 p.m. Open Sunday from 11 a.m. to 4 p.m. Appointments available for Monday to Thursday. For more information, call (805) 238-2007 or visit bovinovineyards.com.
–Sadie Mae Mace
comments