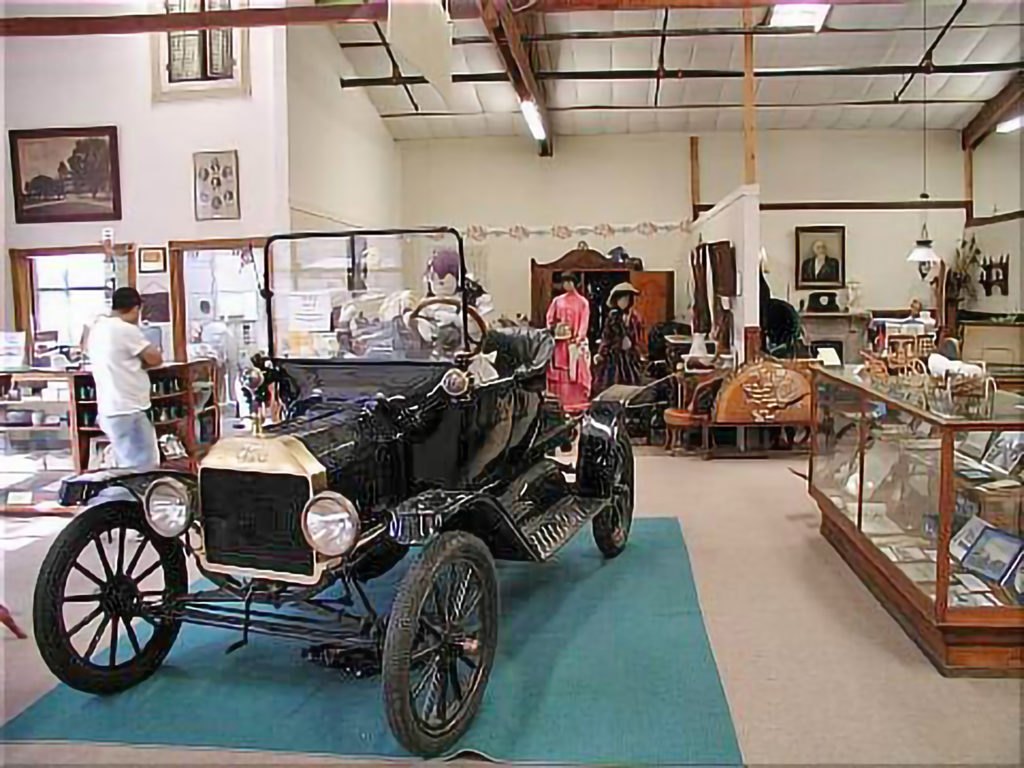 Take a free tour and discover Paso Robles history
The Paso Robles Pioneer Museum, located at 2010 Riverside Avenue, south of the Paso Robles Event Center (fairgrounds), is a great place for an afternoon excursion and to learn the history of the Paso Robles area. Knowledgeable docents are on hand to answer questions.
The 20,000 square feet of building space shows Paso Robles through the years, even before it was Paso Robles, and gives visitors a glimpse of what life was like in the good ole days. A non-profit organization, the Paso Robles Pioneer Museum is funded by donations and events throughout the year.
Exhibits include everything from prehistoric artifacts and glimpses through the settlement and life in early Paso Robles. Learn about the area's Western heritage; see the country store and post office displays and what the inside of a pioneer home looked like.
There are antique buggies, carriages and cars and an exhibit the famous pianist Ignacy Jan Paderewski, who came to Paso Robles in the early 1900s for the healing baths for his rheumatism.
The actual one-room Geneseo schoolhouse stands outside the main museum building, complete with teacher and student desks. The schoolhouse was donated by the family of Linden Chandler in 2004. Originally located 11 miles east of Paso Robles, the Geneseo School was in use until 1962 when school buses began transporting students between home and town.
The Pioneer Museum's history of school exhibit located inside the main museum building includes pictures and a short biography of Paso Robles area locals who have had a school named after them.
New Exhibits and Others in Process
Take a stroll through Paso Robles as it would have appeared in the 1930's and 40's. See a 1/3 scale replica of the famous Paso Robles Hotel and see several stores and businesses that would have existed during that time. See a barber shop; a bakery; the Alexander Hotel; Dr Wilmar's office; the T& J Variety store; the Vogue dress shop; Bennett Pharmacy; Bryans Meat Market and Hibbard's Grocery.  This exhibit is still under construction and will eventually include Canary Cottage, Heaton's and a saloon.
Then wander down to Transportation Hall to see one of the largest collections of barbed wire in the western US. That collection has been created through a collaboration with the Barbed Wire Collectors Association and the Museum.
And the most recent project completed is on the Brands and Branding in SLO County. And is brought to you by a collaboration of local ranchers and includes many brands from the local area.
The Paso Robles Pioneer Museum is located at 2010 Riverside Avenue, south of the Paso Robles Event Center, and is open Thursday through Sunday from 1-4 p.m. Admission is free, but donations welcome. Groups can also arrange a tour, and the museum is available for special events. For more information call (805) 239-4556 or visit  www.pasoroblespioneermuseum.org.
comments