A tribute to the diversity of Peruvian food
—Nestled in the heart of downtown San Luis Obispo at The Creamery Marketplace, the Peruvian restaurant Mistura offers a culinary adventure with an eclectic menu and passionate, highly skilled staff. After relocating from Paso Robles to their current location in May 2019, locals and tourists alike enjoy the unmatched experience Mistura provides.
"Mistura is a very unique setup. We bring in Peruvian culture, and every single ingredient we get is locally sourced. Our food is different from any other; fresh raw seafood like ceviche, to steak to stir fry, we have everything," said Chef Nicola Allegretta, who owns Mistura and Mama's Meatball. Mama's Meatball is Mistura's sister Italian restaurant also located in The Creamery Marketplace. Allegretta and wife, Jackline Ortiz De Zevallos Allegretta, are co-owners of both restaurants.
Each dish is produced with the highest quality ingredients and care; livestock, fish and produce are all sourced locally and grown sustainably. Mistura is rooted in the philosophy that true nourishment of the body comes from sustainable farming practices. With the foundation of healthy, local ingredients, all dishes encompass the cultural diversity of Peru, the invigorating flavors of seafood and spices, the multicultural influence ranging from Incan to Spanish to Japanese cuisine, and gorgeous meal presentations that showcase each ingredient. Along with Chef Nicola's esteemed international experience in the culinary world, Mistura also counts Michelin Star Michelin-recognized pastry Chef Florencia Breda among its excellent staff.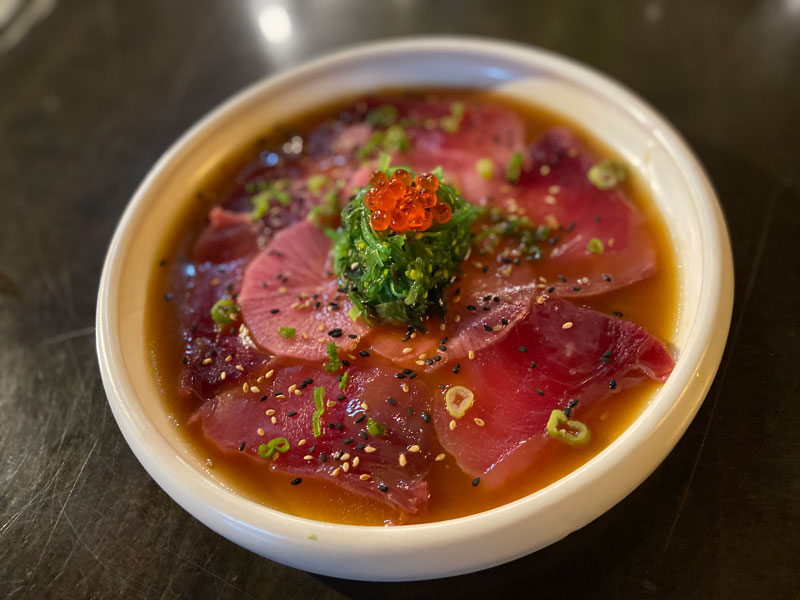 Chef Nicola recently introduced new lunch and dinner menus. From appetizers to lunch and dinner, food such as the Pio Pio free-range chicken empanadas, Fogosa the spicy ahi tuna with Nikkei sauce, ginger, scallops, and roe are just two of the tempting offerings. Accompanied by a wide choice of appetizers, salads, soups, ceviche dishes, and Peruvian sushi, every choice is guaranteed to make a perfect and memorable meal.
With locally acclaimed seafood, vegan options, and locally sourced ingredients, Mistura has placed itself as a Central Coast restaurant dedicated to showcasing flavorful Peruvian cuisine while supporting the community. As Chef Nicola adds, "Stay healthy, eat good, and enjoy life!"
Mistura is located at 570 Higuera St in San Luis Obispo. Closed Monday. Open Sunday and Tuesday through Thursday from 11 a.m.-9 p.m. and Friday and Saturday from 11 a.m.-10 p.m. To view the new menus for more information visit misturarestaurants.com or call (805) 439-3292
—Sadie Mae Mace
comments