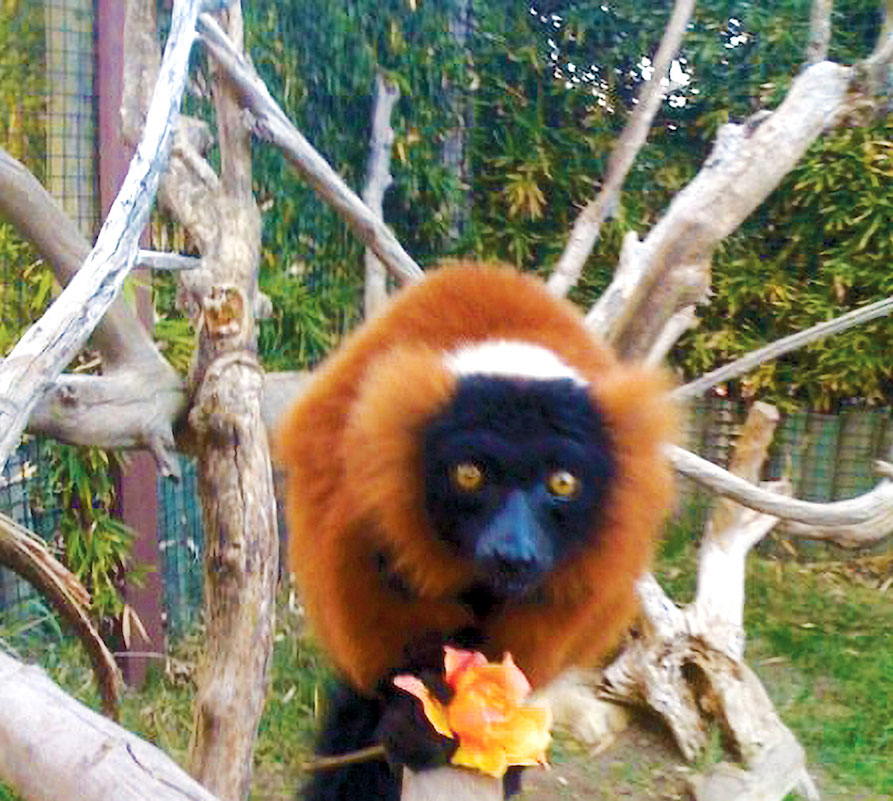 Learn about rare animals and the zoo's preservation programs
—The Charles Paddock Zoo is the only zoo on the Central Coast. The zoo is home to animals from around the world, including California and some of the world's biodiversity hot spots where animals and their habitats are threatened. A visit to the zoo is the opportunity to engage with some of the most rare animals in the world in a safe and respectful environment. Many of the zoo residents are part of global programs to preserve animals and their habitats.
The zoo's Friend An Animal program gives the public the chance to help support some of the zoo's rare animals. The animals in the program include the scarlet macaw, red panda, Malayan tiger, king vulture, Caribbean flamingo, African burrowing frog, the Aldabra tortoise, and the fossa. The fossa is a cat-like animal related to the mongoose family, listed as vulnerable, it is native to Madagascar.
The zoo hosts a number of community and educational events throughout the year. Upcoming events include:
Ice Cream Zoofari, Saturday, July 15 from 5:30-8 p.m. Beat the summer heat with lots of ice cream while learning about the animals.
Wild About Art, Saturday, August 12 from 10 a.m.-3 p.m. is a fun-filled day of arts and crafts and workshops.
The zoo's events include tours, arts and crafts projects and educational classes that are also available all year. There are camps, classes and activities for all ages and the zoo is a popular location for birthday parties. The Charles Paddock Zoo Education Department aims to educate, inspire and empower today's youth about conservation and wildlife.
The Charles Paddock Zoo is accreditation by the Association of Zoos and Aquariums independent accreditation commission. Only zoos and aquariums meeting the highest standards receive this accreditation.
The zoo is located just off of Highway 41 within the beautiful Atascadero Lake Park at 9100 Morro Road. The zoo is open daily 10 a.m.–4 p.m. For more information and upcoming events visit charlespaddockzoo.org or call (805) 461-5080.
comments