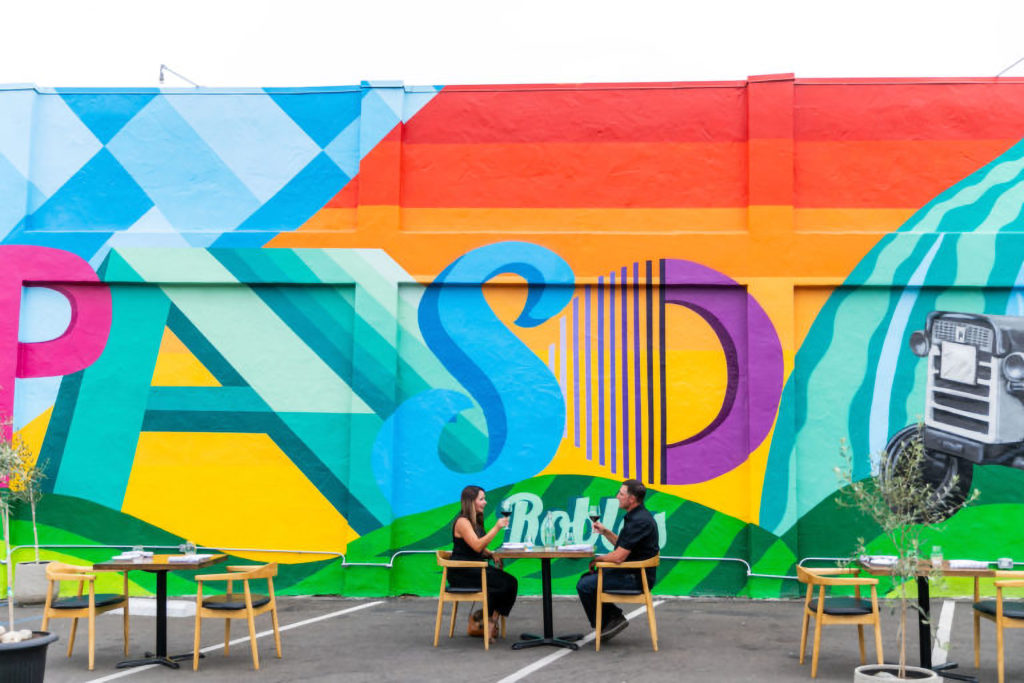 Paso Robles is known as a world-class wine region, with unique wine tasting experiences, a laid-back vibe, and unforgettable personalities. Not only do we have exceptional wineries, restaurants, and stunning views, we offer so much more. We have a rich history, outdoor adventures, an exceptional art scene, an abundance of remarkable agriculture, and numerous craft beverages to be sampled. So next time you are in Paso, explore the other side of wine from this list of Fun Things to Do in Paso Robles Wine Country.
Outdoor Adventures
Immerse yourself in the great outdoors! Paso Robles and San Luis Obispo County have countless activities that will keep you coming back for more.
Head to Margarita Adventures for out-of-the-box experiences on their historic Santa Margarita Ranch. Experience their Wildlife or Kayak Tours or some ziplining! Travel over valleys of oaks, mountainsides, and vineyards on six different ziplines.
Take flight and enjoy Paso from the sky with Balloons Over Paso or hit the road with Paso Bike Tours.
Ride horseback over rolling hills and through vineyards with Central Coast Trail rides.
Tee-up at one of the dozens of golf courses. Try your hand at disk golf at Castoro Cellars disc golf course set amongst rolling hills of old-growth oaks in the organically farmed Whale Rock Vineyard.
Pack up your things and head to the water at Lake Nacimiento with boating, fishing, or sunbathing.
The SLO County Farm Trail
Check out the FARMstead Ed website at farmsteaded.com for a map for exploring the local farms, ranches, and artisan food producers.
Experience the abundance of local agriculture through farm tours and workshops where you can meet the farmers, ranchers, makers, moo-vers, and shakers. Experience first-hand what farm-to-table looks like by connecting with the local land and those that work so hard to sustain it.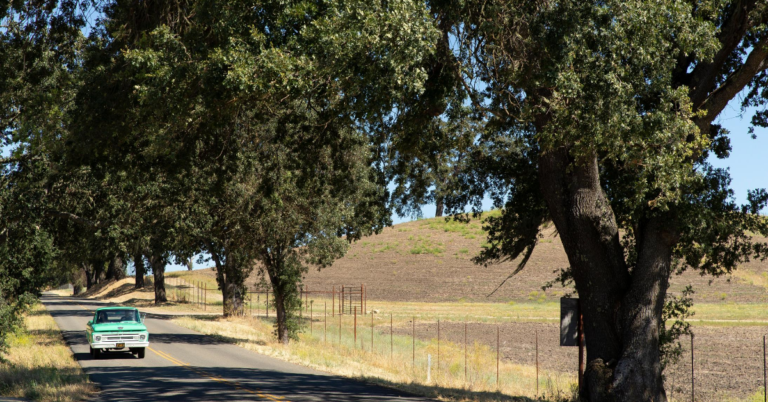 Drive the Back Roads
Fuel up the tank, pack a cooler and take in the scenery on the back roads. There are many routes to roam with no wrong way. Explore the eastside of wine country made up of sprawling ranches, golden rolling hills, and vineyards as far as the eye can see. The Cowboy Loop starts on historic Main Street in Templeton and winds through the El Pomar District into Santa Margarita. The Linne-Union Road drive is a quick loop just outside of town as is Estrella Road which also takes you to the Estrella Warbirds Museum.
Route 46 East gives you a deep dive past multiple wineries, resorts, Hunter Ranch Golf Resort, and the famous Field of Lights.
Along the westside loops, you'll find the routes of Vineyard Drive, Adelaida Road, Lake Nacimiento, and Highway 46 West. These back roads swerve through the Santa Lucia Mountian range, between moss-covered oaks, and are gateways to the Pacific. Explore Highway 1 to the south or north and the multitude of beaches. It's good for the soul and one of the most memorable drives in North America.
No matter the season the landscape is spectacular. Whichever back road you explore, keep an eye out for wildlife, take the time to pull over, smell the wine country air, and snap a selfie!
Museums
The historic Carnegie Library, located in the Downtown City Park, is the official home of El Paso de Robles Area Historical Society. Explore the many exhibits and collections.
Take a trip to the Estrella Warbirds Museum, an aviation museum dedicated to the restoration and preservation of military aircraft, vehicles, and memorabilia.
The Paso Robles Pioneer Museum is a wonderful collection of visual and written history. It shows life in our small California town during the 19th and 20th centuries.
Have kiddos in tow? The Paso Robles Children's Museum is a must! The museum engages children in a joyful learn-through-play environment to inspire educational curiosity while honoring the heritage of our volunteer firefighters.
Other noteworthy museums include Camp Roberts Historical Museum and Old Mission San Miguel.

Art Scene
The art scene in Paso Robles has grown into a diverse landscape. Artists from all backgrounds have found inspiration in wine country and the nearby Pacific Coast. Art collectors display their collections in creative ways for us all to enjoy in tasting rooms, hotels, and galleries.
Head to Studios on the Park, a nonprofit open studio art center in the heart of downtown Paso Robles.  Home to six studios with 15 working artists, four galleries, and a fine craft and fine art gift shop. Stop by to view the art or enroll in a class. Near-by find the Deprise Brescia Art Gallery, DBeckett Art Gallery, and Dale Evers Studios. Don't forget to snap pics in front of the Paso Robles mural wall at the French bistro Les Petites Canailles. Allegretto Vineyard Resort showcases a stunning collection of paintings and statues, as well as large stones, minerals, and natural wonders. Inn Paradiso, handcrafted from old-growth wood and hand-forged metal, showcases mid-century furniture, antiques, art, and original photography. Stroll through the gardens and view the magnificent bronze and granite sculptures at Sculpterra Winery on Linne Road.
The newest and now internationally acclaimed art experience is the Bruce Munro: Field of Light at Sensorio. This solar-powered installation is comprised of an array of over 58,800 stemmed spheres lit by fiber-optics that gently illuminate the rolling landscape. New to the exhibit is the six-foot Light Towers composed of 17,000 wine bottles each. Sensorio is simply awe-inspiring and not to be missed!
Downtown and Tin City
The focal point of downtown Paso Robles is the sprawling four-acre park adorned with massive oak trees and home to the Carnegie Library. The perfect spot to grab take-out and picnic or lounge on a blanket. Surrounding the park are blocks and blocks of charming shops and boutiques, galleries, tasting rooms, and restaurants for every appetite. Spend the day shopping, meeting the small business owners that are the fabric of the community, and enjoying the flavors of wine country.
Just south of Paso is the urban area of Tin City and Neighbors. In this evolving expanse of industrial makers, you can find everything from handmade pasta at ETTO, craft wine, beer, spirits, and cider, artisan olive oil, food trucks, a canteen, even a sheep's milk ice creamery!
Beer, Spirits, and Cider – oh my!
Paso Robles's extensive craft beverage community, many started by renowned winemakers, is a little-known secret. With tasting rooms tucked into small industrial locations and behind wineries, craft brewers and distillers are making a name for themselves. Dozens of breweries are spread around downtown. There is even a craft beer walking tour! Paso Robles is home to the highly acclaimed Firestone Walker Brewing Company. Take a tour of the brewery, dine at the Taproom and pick up awesome swag at the Emporium. Cool joints like The Backyard on Thirteen and 15 Degrees C Wine Shop &  Bar have several rotating taps for local breweries and cideries. For ultimate cider experiences visit Tin City Cider Co. and Bristols Cider House.
Artisan distilleries are making headlines in wine country. Whether these makers and mixers are creating fine handcrafted spirits or formulating new inventive cocktails they all share the love of place and availability of seasonal sustainable ingredients. Explore the Paso Robles Distillery Trail with more than nine locations. A few of our faves include Re:Find, CalWise, and Bethel Road.
No matter what path you take to explore all that Paso Robles Wine Country has to offer, we know along the way you'll get to know the passionate personalities that are truly what make Paso Robles such a special place to visit.
– Jennifer Bravo
comments