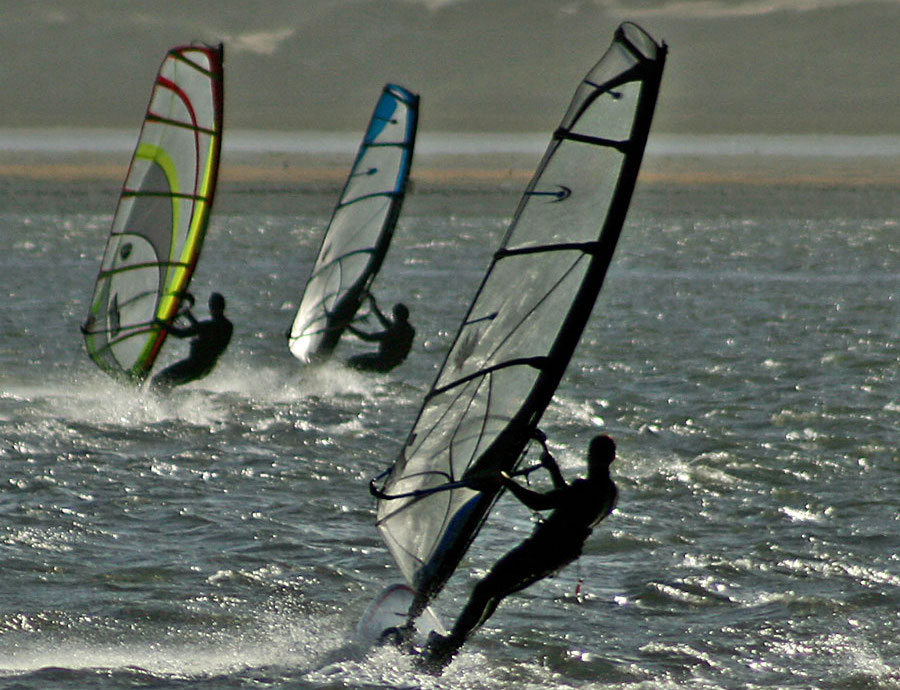 Wind on the Central Coast brings opportunities to sail, windsurf, fly a kite or find a comfortable place to watch others brave the wind and water.
Out of the abundance of boats in the Morro Bay harbor, the sailboat is thought of as the most adventurous. Sailing is popular sport on the Central Coast and watching the sailboats is a close second activity!
For those wanting to learn to sail, the Morro Bay Yacht Club and Maya Sailing Adventures offer sailing classes. For those who just want to get out on the water, Maya Sailing Adventures also offers whale watching and harbor tours.
Learn more by visiting the websites for the Morro Bay Yacht club at mbyc.net and Maya Sailing Adventures at mayasailingadventures.com.
Advice from a sailor
Jessica Weiss purchased a sailboat; docked it in the harbor, fixed it up and then took her first sailing lesson. "It was my first time sailing and I felt pretty safe as I was going with an experienced sailor," she said, "and I had taken a boating safety course." Weiss sailed on the boat "Rosie" with her former high school Spanish teacher, Dennis Bailey.
"One important thing you might learn from a sailing course," said Weiss, "is that the boat is not going to overturn in the waves. It does lean, though and might feel somewhat like being on a roller coaster." Even when the wind is mild, Weiss advises that anti-nausea medication is a good idea.
Some vessels have an actual wheel to turn the boat and some use a tiller. Weiss said that it's easier to work the tiller if the sails aren't too tight. "The tiller moves the boat opposite to what you are used to. Pulling it left makes the boat go to the right and vice versa," said Weiss. "I learned that you have more control of the boat going against the current because you won't be pushed too fast and can course-correct easier."
Other surprising things Weiss learned were that measuring distance at sea is difficult as everything either looks really far away or too close and that the wind is quite hectic in the channel by Morro Rock. "The wind changes direction constantly," she explained. "It was challenging to get anywhere in that wind and current without using the engine."
Take a sailing tour
You don't have to take a course to experience sailing. Maya Sailing Adventures at 1213 Embarcadero offers whale watching, harbor tours and sailing lessons. For more information visit mayasailingadventures.com or call (805) 459-4665.
More fun with the wind
Morro Bay is considered one of the best locations on the coast for both windsurfing and kiteboarding. When the winds come up, watching the windsurfers and kiteboarders skimming and jumping over the water is an activity of its own.
Windsurfers often take advantage of calmer water by choosing to go to Windy Cove, the beach just below the Natural History Museum in Morro Bay State Park. Windsurfing, also an Olympic sport combines surfing and sailing. The equipment includes a surfboard with a rudder and a sail similar to a sailboat.
Kiteboarding is considered an extreme sport and combines the actions of paragliding, surfing, and skateboarding. The kites look like large round hoops in the air held by 66-foot flying lines, a harness, and a control bar.
– Ruth Ann Angus
comments