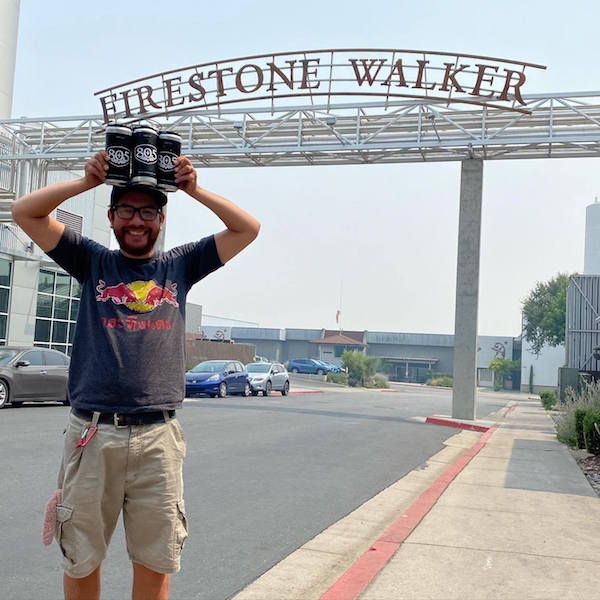 In a world that has become ever shaped by social and digital media, it's inspiring to find new places that combine the natural beauty of wine country with the unique locations that define it. Instagram has made it so easy to share amazing and fun memories with the simple click of your phone – everybody is an influencer! A visit to Paso Robles Wine Country won't disappoint, as this special region is full of stunning Instagramable locales.
From views out of a movie to creative backdrops that inspire, these spots are must-see locations that will leave your friends wanting more and booking their next trip to Paso. Don't forget to tag us @ pasowine and #pasowine
Dreamy Scenery
Around every curve in the road, there is a real-time scene of what you think wine country should look like. Rolling oak-studded hills, lush vineyards as far as the eye can see, and picturesque seasonal landscapes. Add in world-renowned light art insulation and a charming small-town that shimmers with cowboy flair, well you've arrived in Paso Robles, so snap away!
Niner Wine Estates – Heart Hill
Sensorio Field of Lights
Shell Creek Road in the Spring
Downtown City Park
Highway 46 West overlooking the Pacific Ocean and Morro Rock
Wanderlust Wineries
Paso Robles Wine Country is known for our maverick winemakers and coloring outside the lines with unique California blends and authentic experiences. If you are in search of some fun backdrops for your IG feed then strike a pose at these wineries.
L'Aventure – splashing wine barn doors mural
Daou Family Estate – Daou 'Life Is Beautiful' sign overlooking views of north Paso
Brecon Estate – giant hanging picture frame
Peachy Canyon Winery – big white Adirondack chair
Eberle Winery – wild Eberle boar statue
Castoro Cellars – grape covered arbor walkway
Tooth & Nail Winery – it's an awesome CASTLE, surrounded by a water moat!
Thacher Vineyard & Winery – historic Kentucky Ranch ' KR' barn
Dining Dreams
Paso is home to some killer chefs who are using the freshest and most local of ingredients to create a food scene that will rival any wine region. When dining out at these hot spots, not only photograph your mouthwatering dish but snap pics of these unique elements that will have your followers green with envy.
Thomas Hill Organics – courtyard WINE wall
The Hatch Rotisserie & Bar – HATCH brick wall
Les Petites Canailles – LCP tile entry & Paso Robles mural wall
Brews & Booze
The craft beverage landscape is poppin' in Paso. From brewhouses, cideries, distilleries, and collective pour houses you and your pals can toast and post more than just wine.
Firestone Walker Brewing Company – campus Firestone Walker archway
The Backyard on Thirteen Beer Garden – Be Kind. Unwind. wall
Bistols Cider House – original Adam Welch British collage wall
CalWise Spirits Co. – the gorgeous stills
That's so Paso…. to be honest when capturing you and your friends in any Paso vineyard, in front of a majestic oak, with a maverick Paso Personality, or during one of our epic neon sunsets…. that's so Paso.
—Jennifer Bravo
comments