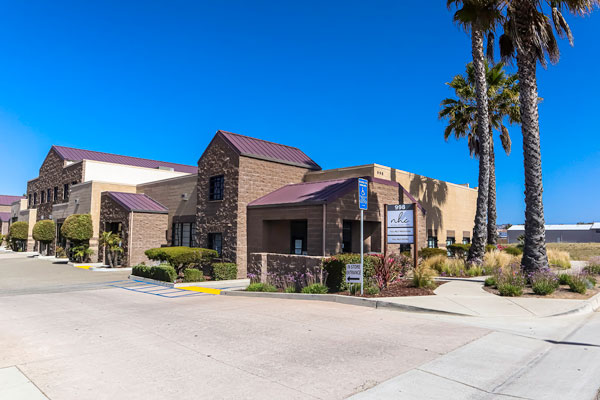 See what makes one of the first legal cannabis dispensaries so popular
People have been using cannabis to heal themselves for thousands of years. There are many uses for the quick-growing plant and it has been noted as a beneficial medicine for all sorts of ailments. However you decide to indulge, cannabis is known to help with depression, anxiety, eating disorders, sleep apnea, trauma and much more. Cannabis has long been seen as a gateway drug, but research indicates that it may actually decrease the need for opioid pain killers and help wean a person off of addictive drugs. The cancer-fighting cannabinoids also help reduce the size of tumors and are being studied for anti-cancer effects.
Natural Healing Center (NHC) is one of the leading retail cannabis dispensaries in San Luis Obispo county. With locations in Grover Beach, Morro Bay and Lemoore, as well as 2 more coming soon. NHC carries a wide variety of cannabis products and provides excellent, one-on-one service. New locations are coming soon to San Luis Obispo and Turlock. Offering both in-store shopping experiences and delivery, NHC opened the first cannabis campus, which provides testing, processing, and retail space, as well as operating cultivation sites, and soon to be onsite consumption lounge"
NHC's locations are high-end dispensaries, with over 1800 items, including non-psychoactive products that don't give the traditional high that cannabis is known for. It is a great place to learn about cannabis and all of its forms and uses. The dispensary hires only the most rigorously educated budtenders and staff. Their recommendations help customers enjoy the products effectively and moderately to live better and have a healthier lifestyle. Unlike alcoholic beverages, marijuana has no hangover the next day and may help people actually sleep better.
Cannabis can be found in non-psychoactive strains and product formulations and can help with sleep problems, anxiety, PTSD, relieve chronic pain, nausea, calm muscle spasms associated with multiple sclerosis, and gain relief from fibromyalgia. Cannabis is also a well-known anti-seizure medicine that has very useful benefits and can be taken without causing the high from the psychoactive compound, THC.
Medically, and socially, people are learning more and discovering the benefits. The barriers are breaking down and preconceived notions are becoming part of the past. Shop an extensive menu of flowers, edibles, tinctures, topicals and much more. Stop by any of the stores for an expert consultation, advice, and service on whichever strain would suit you best.
Natural Healing Center is located at 998 Huston St. in Grover Beach and 495 Morro Bay Blvd, Morro Bay and at 338 west D street in Lemoore, C.A. Open 7 a.m.-9 p.m. daily. First time, senior & veteran discounts! For more information about new locations, deliveries and more call (805) 201-1848 or visit NHCdispensaries.com.
-Cassandra Frey
comments