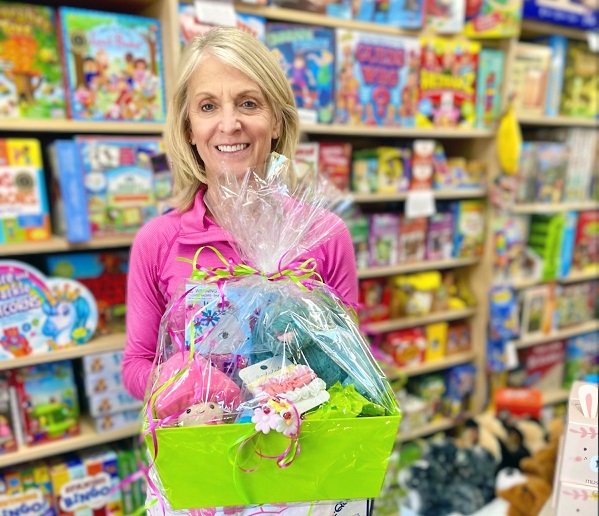 Explore their collection of books and toys for all ages
—Whiz Kids has been the premier toy shop on the Central Coast since 1987 for finding gifts, trinkets, and educational materials for children of all ages. With high-quality goods and products from hundreds of vendors, families are sure to find the perfect goody in this whimsical store.
"For 35 years, Whiz Kids Toys has been a destination for the Central Coast community to find unique and high-quality toys and books for the children they love. Whiz Kids focuses on supporting parents and grandparents as they encourage their children's interests and development," said owner Lesa Smith, adding that "our welcoming and knowledgeable staff are always ready to offer personalized shopping advice."
Just a sample of the products that can be found at Whiz Kids include puzzles, art supplies, science-themed projects, and educational toys geared specifically for preschool-age children. In addition, a thriving book selection is available with picture books, chapter books, interactive books for infants, and even titles such as the Mad Libs series. Plushies, train sets, Lego kits, musical toys, and much more can be found on the shelves. For those interested in gifting an item, the friendly staff at Whiz Kids will gift wrap your purchase for free.
"At Whiz Kids we have high standards for our choices and carefully curate our selection of toys and books. Although we aren't a large shop, we manage to stock a wide variety of options for kids of all ages. We love to have the perfect gift for everyone on your list, from infants to adults," Smith said.
Whiz Kids is highly involved in giving back to the local community by providing toys, games, and books to local charities and schools for children in need. Smith notes that "it's always been important to me to support the children and families in our community whenever possible." During the holiday seasons, Whiz Kids partners with Rita's Rainbows for two major events: the Bunny Helper Project to make Easter baskets and the Angel Tree Project to help make the holiday season festive for local children, often working with the South County Youth Coalition, Womenade, and schools for these endeavors.
"I am so grateful to be celebrating 35 years in business in September of 2022. I have the very best job in town and am so grateful for our community of families. The families who shopped with us have continued to grow – the original kids from our first 15 years in business are now bringing their own kids in to shop. Whiz Kids is your neighborhood toy store, a place to learn, gather, and celebrate together," Smith said.
For those searching for the perfect gift for a child in their life or a fun afternoon craft activity to do, visit Whiz Kids for fun and high-quality products.
Whiz Kids is located at 3979 S. Higuera St in San Luis Obispo. Open Monday through Saturday from 10 a.m. to 6 p.m. and Sunday from 11 a.m. to 4 p.m. For more information, call (805) 547 – 1733 or visit whizkidsslo.com.
— By Sadie Mae Mace
comments