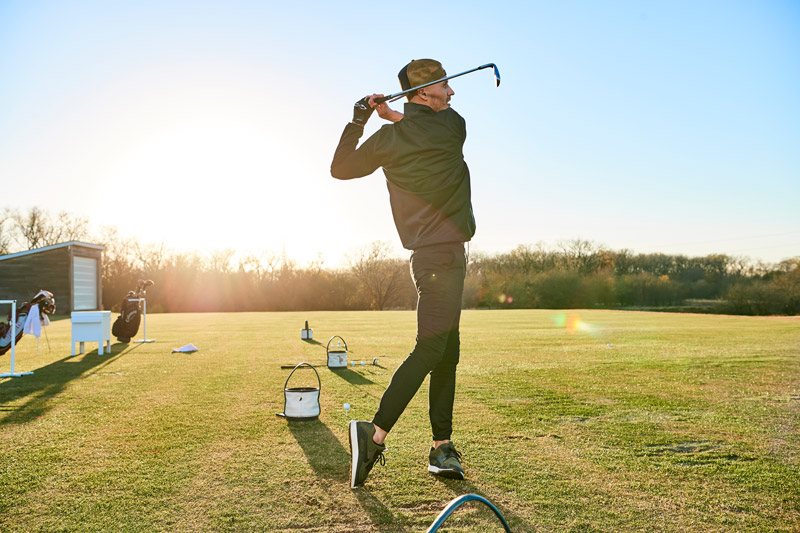 –Dairy Creek Golf Course is a perfect scenic getaway located along the famous Highway 1, on the Central Coast of California in the heart of Chorro Valley. This enjoyable course has been staying open, just recently they've made some very impressive upgrades and fresh opportunities to enjoy the game of golf. While the world has been on pause, great things have been happening.
The thoughtful expansion has taken place during an otherwise difficult time, and the course has added some new additions, renovations, and exciting cuisine. In October of 2020, Dairy Creek unveiled their ultra-high-tech TopTracer Driving Range, and at the end of January 2021, The Siren El Chorro Cantina opened up for business. The new range has been wildly successful and filled a huge demand for outdoor recreation. Within the next five years, the course plans on hosting a lot of different exciting events and gatherings.
Delight in a traditional driving range where you can swing away, or meander to the TopTracer Range where up to 4 people per pod in their 10 hitting bays can get table service from the onsite restaurant. Get into the game while tracking each shot to see how far, how fast and where the ball lands with ever-increasing skills. Players can try 15 more entirely different world-famous golf courses with 360° views. Hit at targets with a microchipped ball and track each hit, while players watch the line that follows the ball, just like with pro golf. All ten bays at Dairy Creek are single level, and feature comfortable outdoor seating and table service from the cantina. Learn, practice, and experience golf in all-new ways at the various locations on the course.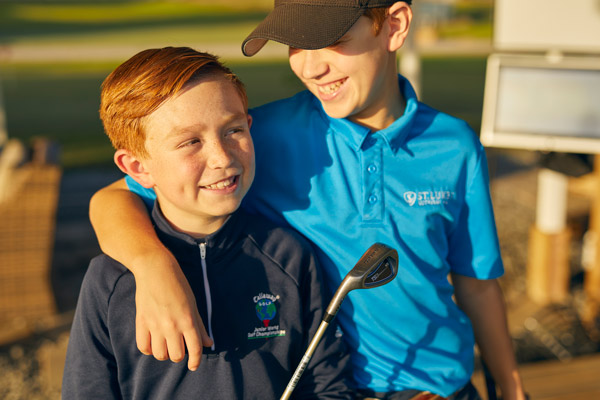 If you're into walking the greens, grab a game of traditional golf, shooting on the 9 dynamic holes. Seeking more instruction? Increase performance skills by scheduling time with an instructor at one of the driving ranges. Kids can also join in on the fun and have the experience of a lifetime with the "First Tee" program where they learn more than just the game of golf. Youngsters are taught healthy core values and lifestyle habits which are jump started by a seamless lesson plan, encouraging growth in various areas centered around staying active.
Golf Course Superintendent for SLO County Josh Heptig said, "The TopTracer regional rep says this is the best facility they've seen, and there's nothing like it in California- our view can't be beat. TopTracer feels like a combination of a driving range, sports bar, pin-ball machine or bowling alley. You have comfortable seating, and can hang with buddies where you hit your shots and enjoy a local wine or beer. TopTracer has 15 years of existence in large metro areas, and we wanted to open this new experience to utilize and add more amenities to the community, and soon other fun elements with live music and events."
In the near future, there are plans to add recreation like: go-karts, BMX trails, new camping cabins, 64 RV campsites, and 80 primitive campsites. Dairy Creek seeks to expand more into a fully family-friendly entertainment getaway on the Central Coast. Things are coming together quite nicely. The location is jaw-droppingly beautiful, food exceptional, and opportunity to unwind while playing a round or two practically guaranteed. Dairy creek has been a great  course to play since 1997, and has stood out as a pioneer in environmentally conscious management and development, inspiring more conservational ways and zero waste innovations in the county.
Dairy Creek Golf Course is located at 2990 Dairy Creek Rd. in San Luis Obispo, CA. For more information, visit www.dairycreekslo.com or call (805) 782-8060.
-Cassandra Frey
comments