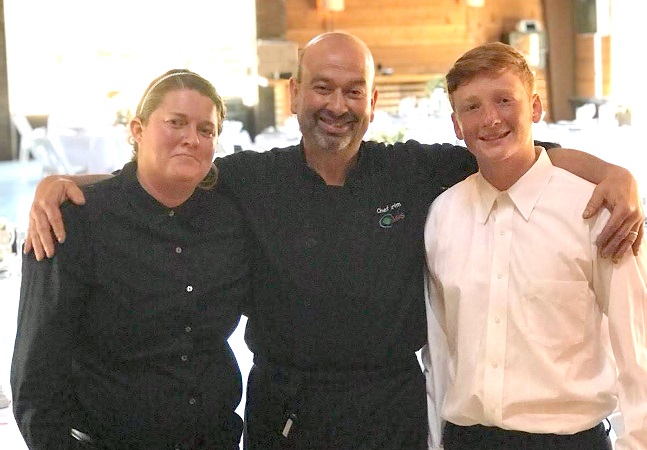 Bring your favorite wine. No corkage fee!
When you're visiting Pismo Beach stop by the Oasis Restaurant to experience a taste of Morocco and fresh seafood.
The only Moroccan restaurant on the Central Coast for nearly 30 years has a variety of different options for everyone's preference, such as vegetarian, chicken, couscous, lamb and fish dishes alongside many others. Every item on the menu has its own unique flavor and the recipes have all been handcrafted and refined by Karim Benbrahim, the head chef, owner and founder of the restaurant.
"You're not taking any chances with my food. It's all excellent," said Benbrahim.
Moroccan cuisine is richly infused and uplifted by saffron and olive oil. Benbrahim views cooking as a form of art, where you splash together different spices like paints to create a beautiful work in a dish with its own unique flavor. The menu changes once or twice a year to keep things fresh, but there are many classics that stay on the menu such as the kebabs. "Bottom line is you enjoy what you're doing," said Benbrahim.
There is no wine list because Benbrahim said he would rather give guests the opportunity to bring in their own favorite wine. There is no corkage fee either. Glasses are provided and the staff is happy to open and pour your wine.
Benbrahim started off as a Cal Poly student studying computer science but decided to start working with his brother on the side to make and sell the food of his heritage in 1994 starting off in a small location. "I learned everything from my mother," said Benbrahim.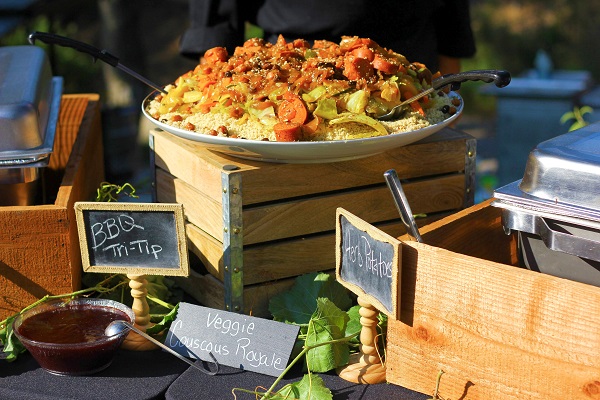 The restaurant continued to grow to the point that the brothers decided to stop their schooling and planned on moving to a location on Higuera Street in San Luis Obispo, but tragically his brother passed away in 2006. Following his brother's passing, his wife Chantale Benbrahim joined him in running the restaurant and the two have continued to grow and expand the restaurant.
Both Karim and Chantale realized that the restaurant had outgrown its San Luis Obispo location, which had no parking available for guests, so in 2018 Oasis Restaurant moved operations to Pismo Beach. The Pismo Beach location has plenty of parking, has an ocean view, has a spacious interior and patio and outdoor seating for guests to enjoy and is easy access from the freeway.
Catering services are also offered for weddings, birthdays and events big or small in San Luis Obispo County. The restaurant and catering service has recently expanded the scope of its business by offering the restaurant location as a venue for events.
Oasis Restaurant is located at 1351 Price St. in Pismo Beach. Hours are Tue-Fri 4:00-9:30 p.m., Sat-Sun noon-9:30 p.m. Closed Monday. For more information visit oasisrestaurantslo.com or call (805) 295-6826.

– By Saab Sahi
comments