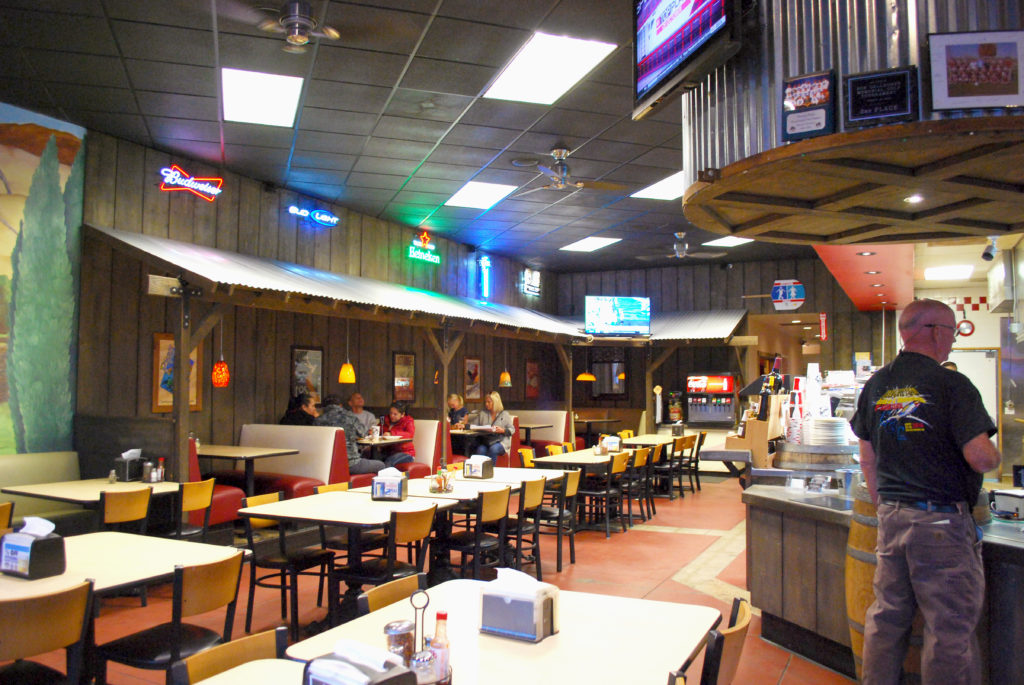 Delivery or dine-in, Paso Pizza Kitchen satisfies everyone's appetite
–Paso Pizza Kitchen, known locally as PPK, has been serving up delicious pizza, appetizers, salads, burgers, flatbreads, baked sandwiches and more since 1991. With two locations, the flagship restaurant in downtown Paso Robles, and PPK #2 on Creston Road, there is no reason for anyone to miss out on the Paso Pizza Kitchen experience.
Each dish is made with fresh ingredients, including grated cheese, vegetables, and locally sourced fresh bread. Choose from over 20 different gourmet pizzas or build your own from a multitude of toppings. Even though there are two locations the same care and attention to culinary detail goes into preparing every meal, regardless of which location you choose. Eat at both locations just to be sure you don't miss out on any of the local specialties!
Mouthwatering pizzas include the North Beach pizza with pesto and feta, a choice of vegetarian pizzas, Louisiana Cajun Pizza and the Tex-Mex Pizza. Both the Louisiana Cajun and Tex-Mex satisfy cravings for the hot and spicy. There's the Pizza Margherita, topped with traditional red sauce, mozzarella, Roma tomatoes and fresh basil for those craving a more traditional pizza. Check out the Kitchen Sink, with piles of veggies and meat, it's a balanced square meal in a pizza!
Not in the mood for pizza? Try a specialty salad, a baked sandwich, including the Fresh Veggie Sandwich with sautéed tomatoes, marinated artichoke hearts, red onion, kalamata olives, mushrooms, red peppers and zucchini and baked on a French roll with garlic pesto. Enjoy one of the best burgers in the area. The menu includes calzone, various pasta dishes from classical to unique PPK-styled, all delicious.
Check out the extensive menus for both locations. Specials, including lunch specials, are offered throughout the week. Order online for delivery or pick-up, or dine-in. Reserve a table or more for special party or get-together with friends and family.
Both locations are conveniently located. The downtown location on 12th Street is perfect for shoppers and visitors on a downtown wine tasting jaunt. The Creston Road location is conveniently located in a shopping center with lots of parking.
The two locations are 625 12th Street, near the Paso Robles Downtown Park, and 1467 Creston Road, Paso Robles in the shopping center on the corner of Creston Road and Sherwood. Hours are Sunday through Thursday 11 a.m.- 10 p.m. and Friday and Saturday, 11 a.m.-11 p.m. For more information call the 12th Street location (805) 227-0777, PPK#2 (805) 369-2696 or visit pasopizzakitchen.com.
comments