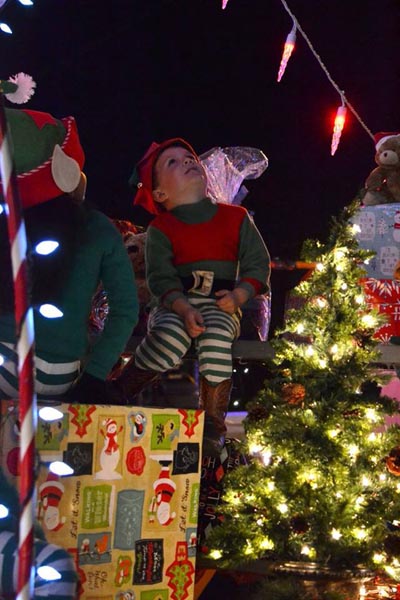 –The Paso Robles Main Street Association is hosting the town's 58th Holiday Light Parade on Saturday, Dec. 7.
This year's theme is "Light Up Your Holidays." Enjoy the sights and sounds of the holiday spirit with an illuminated parade featuring an array of light spectacles from local businesses. A variety of awards will be given for best in show. Join Santa and Mrs. Claus and watch downtown light up with holiday spirit. Santa will be in residence at the Holiday House in the downtown city park until Christmas Eve. The hours are posted on the Holiday House and on www.pasoroblesdowntown.org.
The parade, which starts at 7 p.m., travels on Spring Street and then around the downtown city park.
Roads closures
The Paso Robles Police Department would like to remind the community that on Saturday, between the hours of 6 to 9 p.m., the downtown city streets will be closed for the annual 2019 Christmas Parade. Motorist should be aware that Spring St. will be closed between 6th to 15th St., Park St. between 8th to 14th St, and all around the downtown city park.
For more information about this event, click here. 
comments