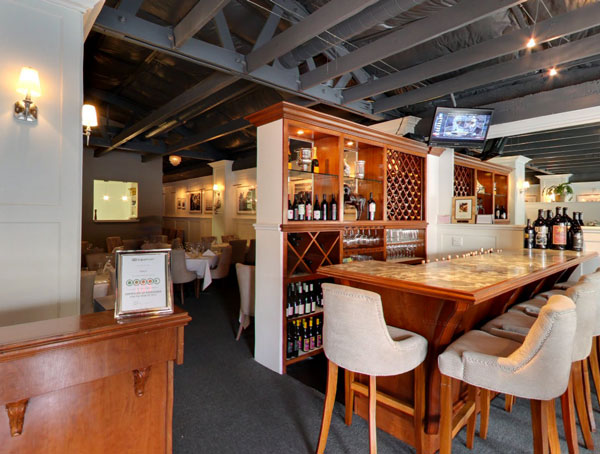 Robert's Restaurant and Bar announced today its is expanding its operations into Arroyo Grande and hiring employees.
Robert's plans to duplicate its operation to a second location at 303 Branch St. at Mason St., in the Old Village of Arroyo Grande in January, 2014. Robert's features a menu with a modern approach to Classic American Cuisine and a dining room that is elegant and relaxed.
Robert's guests are invited to relax in the sophisticated dining room and order from a locally driven wine list that is predominately available by the glass, says Brenda Clouston, co-owner with husband Robert Clouston. Menu items are fresh, innovative and abundant, yet moderately priced, she says.
The restaurant is multi-year Trip Advisor Award winner. "When we want to be sure we are going to get an excellent meal and excellent service we go to Robert's. What a joy to know that we have such a wonderful restaurant in the area. The atmosphere is Frank Sinatra elegant and very comfortable. Great wine, too!" – Trip Advisor review, Sept., 2013.
Robert's not only offers monthly guest winery dinners, but full service wedding production and catering services, and are active in community events. At Sunset Savor the Central Coast Robert's staff was inundated with enthusiasts asking for the Arroyo Grande opening date, says Brenda Clouston. Restaurant staff also participates in beer festivals, wine festivals, Pioneer days and school fundraisers.
Robert's is hiring
The new restaurant means more employees are needed for Robert's. Service staff and chefs seeking employment should send resumes to: info@robertsrestaurantpaso.com.
Photo of Robert's Restaurant in Paso Robles by Jack Erhart, Access Publishing.
comments