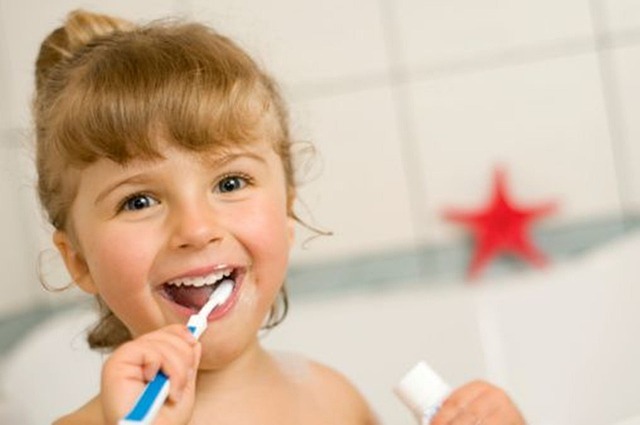 -Fear and anxiety about visiting the dentist are common issues among children and it can be difficult for parents to know how to help. Dr. Douglas Ng of San Luis Obispo Family Dentistry recently released some tips for parents to help their children overcome dental anxiety.
One of the most important ways to address anxiety is to take positive steps to prevent it in the first place. Starting early, communicating with your child, role-playing, positive reinforcement, distraction techniques, sedation, choosing the right dentist, being a positive role model, taking breaks, and following up can all help your child have a positive dental experience. By taking these steps, you can help your child develop good dental habits that will last a lifetime.
Start early. It is important to start dental visits early, so children become familiar with the dentist, the staff, the environment and dental tools. This helps them develop a positive association. Schedule their first dental visit around the age of 1, or when their first tooth appears. Regular checkups will ensure any dental issues are addressed early on, and your child will be more likely to have a positive experience.
Talk to your child. Communicating with children about the importance of dental hygiene and what to expect at the dentist. Answer their questions honestly and calmly, and let them know that they can talk to the dentist about any concerns they have. Use age-appropriate language and avoid using words that may cause anxiety, such as "shot" or "drill." Instead, explain what will happen in a way that they can understand. "Most dentists are more than happy to explain a procedure to a child," says Dr. Ng, the San Luis Obispo dentist.
Role play before the dental visit. Use a toothbrush to "clean" their teeth, and pretend to be the dentist. This will help them become familiar with the tools and procedures, and it can help ease their anxiety.
Positive reinforcement. Praising children for good behavior during the dental visit, and rewarding them afterward encourages them to have positive experiences at the dentist.
Distraction techniques can help children focus on something other than the dental procedure. Bring a favorite toy or book to the appointment, or play their favorite music on headphones. Some dentists also have TVs in the exam rooms to distract children during procedures.
Sedation is always an option if the anxiety is severe. Sedation can help children relax and make the dental procedure less stressful. Discuss sedation options with your family dentist, as they can vary depending on the child's age and the type of procedure.
Choosing the right dentist is crucial to children having positive experiences. Look for a family dentist who specializes in pediatric dentistry and has experience working with anxious children. Check online reviews and ask for referrals from other parents.
As a parent, it is important to be a positive role model for your child when it comes to dental hygiene. Brush and floss your teeth regularly, and let your child see you doing so. Avoid using negative language about the dentist or dental procedures, as this can increase anxiety in your child.
Take breaks when children are feeling overwhelmed during a dental procedure. Ask the dentist if it's okay to take a break to stretch or take a few deep breaths.
Follow up. Asking children how they are feeling or if they have any questions after the appointment gives them the opportunity to voice their concerns and their comfort level.
"Discuss any issues your children may have with the family dentist before the visit. This gives the dentist important information that help relax the child and make the visit more pleasant," says the San Luis Obispo dentist.
San Luis Obispo Family Dentistry provides patients with the utmost care in a friendly, courteous and professional manner. Services range from routine cleanings, teeth whitening, crowns, and everything in between. "We take the time to sit down with our patients, answer questions and ease any concerns," says Dr. Ng. "Our commitment is that every patient leaves our office with a healthier mouth and brighter smile."
Douglas Ng, DDS, Family Dentistry
862 Meinecke Ave #203
San Luis Obispo, CA 93405
(805) 544-1246
comments