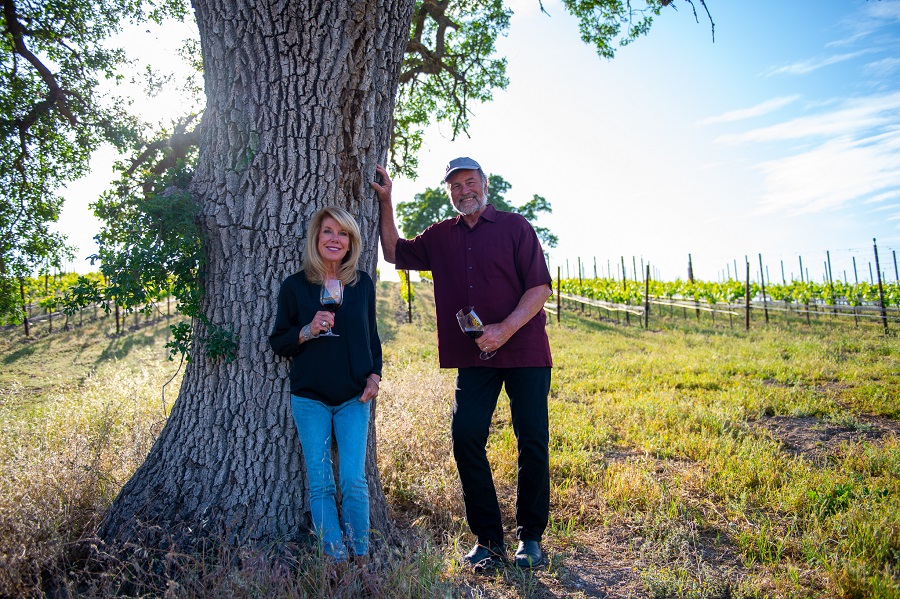 An adventure in wine, food and spectacular views
—Where wine is concerned, there are never strangers, only newly made friends. This is especially true at Seven Angels Cellars, where owners Pamela and Greg Martin warmly greet your arrival, and should they not be there, their affable staff will make you feel right at home.
Seven Angels Cellars is off Highway 101, in Templeton; it's well worth the detour to visit. Turning right, off the main road, and driving up the dirt road to the tasting room, you are surrounded by vineyards and what a beautiful, springtime rebirth of life affirmation this sight is. Once parked, take a moment to savor the view. Your adventure is about to begin.
Blending family and wine
Seven Angels gets its name from the blended family of Pamela and Greg, with a combined family of seven children. So, this was an apt name for their winery.
Greg, fell in love with wine while in the Coast Guard, taking time to explore Napa and Sonoma while stationed in the Bay Area. Pamela, a schoolteacher with a passion for catering and food, plus her frequent guest appearances on TV cooking shows was a natural for food and wine pairing. When Greg retired from the service (Thank you for your service Greg), and Pamela was nearing retirement, their passion for food and wine turned into one of those, "Let's make wine in our retirement years" ventures. Doesn't everyone want to retire into an activity where you can work 24/7, 365 days a year? Lucky for the wine-loving public Greg and Pamela did.
Educating and involving themselves in food and wine, viticulture, and winemaking, and taking classes over the years, Pamela and Greg hit the road running, starting to make wine almost 15 years ago. By purchasing land and building a tasting room, which opened in 2019, they have slowly earned a reputation for producing award-winning food-friendly wines and welcoming visitors with their infectious smiles and hospitality.
Greg oversees all aspects of the vineyard and winemaking, while Pamela is intricately involved in the blending process, as she has an exceptional palate, finely honed through her years of food and wine preparation and education.
Depending on availability, a typical tasting will consist of four reds (including their medal-winning Pinot), with two whites. Selections include wine from both estate-grown fruit and fruit sourced from specific vineyards.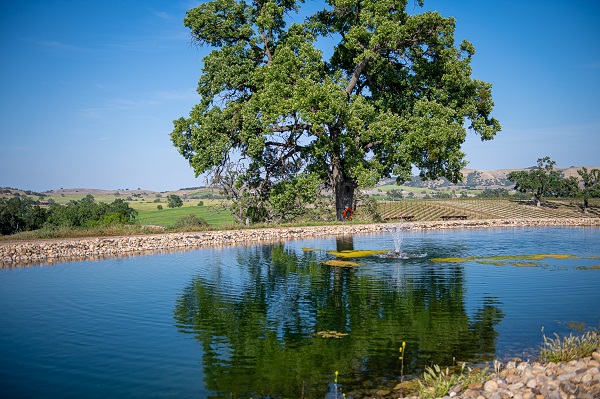 Wine, food, fun, and community
In addition to welcoming visitors and wine club members to their tasting room, Seven Angels also offer:
Monthly wine and music events featuring local talent
Special food and wine pairings
Charcuterie platter to compliment your tasting
They are also active in various charities supporting organizations such as Alzheimer's Association of SLO with a wine and music event held a couple of times a year with a 17-piece jazz-swing band, Precious Life Shelter in Orange County and serving as the official wine sponsor of the annual Congressional Cup at the Long Beach Yacht Club
Award-winning wines
Seven Angels has consistently received accolades since their first release, with some recent awards including:
2017 Kindred (Double Gold and Best in Class), 2019 Pinot Noir (Gold) from the 2022 Mid-State Fair.
2017 Petite Sirah (Gold) and the 2017 Zinfandel (Gold) from the 2022 Orange County Wine Society.
Watch for their upcoming release of three new 2020 vintage varietals of Malbec, Mourvèdre and Merlot
Put Seven Angels Cellars on your winery destination list. The wines, views, friendship, and warm welcome will make this wine-tasting adventure rate a "100-point score."
Seven Angels Cellars is located at 830 Templeton Rd. in Templeton. They are open Fri-Sun from noon-5 p.m. Call for reservations or walk-in availability. For more information and reservations visit sevenangelscellars.com or call (805) 835-4054.
—Don Sonderling
comments