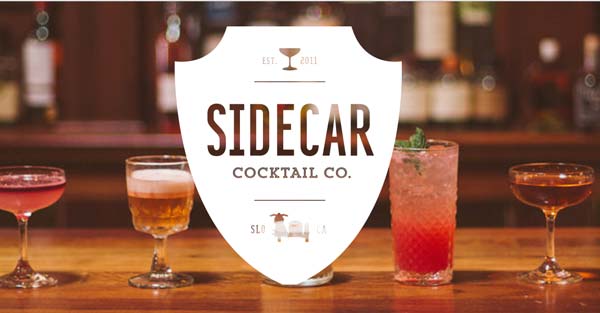 The Foundation for the Performing Arts Center is pleased to announce that the Sidecar Loading Dock Party will take place on Saturday, September 22, 2018 at the Performing Arts Center.
Sidecar Cocktail Co. will return as the bartenders for this mid-century-glam fundraiser held exclusively on the PAC's Loading Dock. Guests will enjoy live music, dancing, all-inclusive access to vendors including event sponsor Firestone Walker, wine from Tablas Creek and Hope Family Wines, food from Mint + Craft and other local eateries, a "not-so-silent" auction, and numerous pop-up surprises. Cocktail attire is requested.
Co-chairs Kristin Hoover and Courtney Meznarich remarked, "This will be our third FPAC event on the Loading Dock. Each year the party gets more creative and exciting. We love the fact that our number of attendees has increased year over year, which is a testament to the fun our guests have. We hope you will join us for this one-of-a-kind event, and encourage you to bring your friends! Get your tickets now, and enjoy a truly unique experience full of interesting and delightful surprises. This is not your average party and we are certain you will have an amazing time."
Proceeds from the Sidecar Loading Dock Party will benefit the Foundation's School Matinee Program, which brings thousands of students to the PAC for free performances each season. Last year's Heart of the Arts Gala raised funds to help bring a record 10,000 students to School Matinee performances during the 2017-18 season. This year's fundraiser has similar aspirations.
"With the Sidecar Loading Dock Party, we wanted to create something vibrant and exciting that both highlights local creativity and directly supports arts education programming," said Leann Standish, Executive Director of the Foundation. "We fully expect the program to welcome 12,000 students to the PAC this season."
It was recently announced that Trust Automation, Inc. has agreed to be the Presenting Sponsor of the Sidecar Loading Dock Party. The San Luis Obispo-based engineering automation company has long been a sponsor of the School Matinee Program and the performing arts. They see this year's fundraiser as an opportunity to continue their support in a unique fashion.
"School Matinees are such a creative way to engage with students directly and have them experience performing arts in their own county," said Trudie Safreno, CFO of Trust Automation. "We think that the Sidecar Loading Dock Party will be an equally creative and engaging way to support this program. And it's just going to be plain fun."
Tickets for the Sidecar Loading Dock Party are available online at fpacslo.org/events or by calling the Foundation's office at (805) 541-5401. All proceeds of the Sidecar Loading Dock Party benefit the Foundation's arts education programs.
About the Foundation for the Performing Arts Center
Established in 1986, the Foundation provides and promotes an extraordinary and accessible center for the performing arts that elevates the arts in our community, in collaboration with our partners, California Polytechnic State University and the City of San Luis Obispo. For more information on the Foundation, its mission, values and programs, please visit: http://fpacslo.org
comments