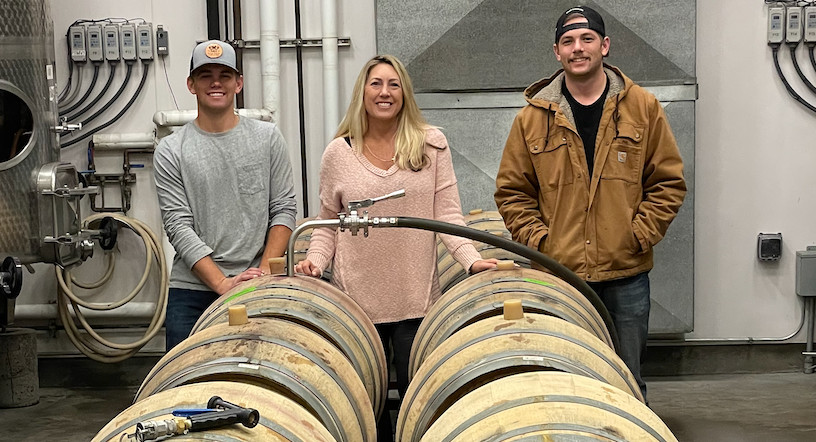 Bold and elegant wines await guests in Paso Robles
With a spacious yet cozy tasting room located just steps away from the Paso Robles Downtown City Park and a thriving vineyard in the rolling hills, Stilson Cellars offers fantastic wines and a close-knit sense of community.
"We are huge wine fanatics who absolutely loved Paso Robles, where we once lived and wanted to return. It was a relatively spontaneous decision to move back and to make wines that tell a story," said Deb Stilson, the founder of Stilson Cellars along with her two sons Tyler Stilson and Cole Stilson.
The idea of Stilson Cellars began in 2019 during a visit to see family in Cambria where Cole Stilson and Deb Stilson discussed his transfer to California Polytechnic State University, San Luis Obispo and buying property in Paso Robles for a winery. Stilson noted that the winery is "a story of a mother who wanted her kids to be connected to her forever!" Just two years later, their downtown tasting room opened.
When enjoying an afternoon tasting at Stilson Cellars, make sure to try their 2019 The Return, a blend of Mourvedre, Grenache and Syrah with a spicy tobacco and orange taste, and their 2021 Rose Ray, a 100 percent Syrah with an acidic and fruity essence. In addition, try the 2018 Chrome, a full-bodied Cabernet Sauvignon, a smoky, chocolate and fig delight, and the 2021 The Reverie, a light Viognier with pineapple, banana, and lemongrass nuances.
"Guests can expect a warm introduction to our quaint family-run operation and to taste through elegant Rhône and Bordeaux varieties," said Stilson, adding that wine club members will have access to bonus perks such as discounts, pick-up parties, member-only events, new releases, and more.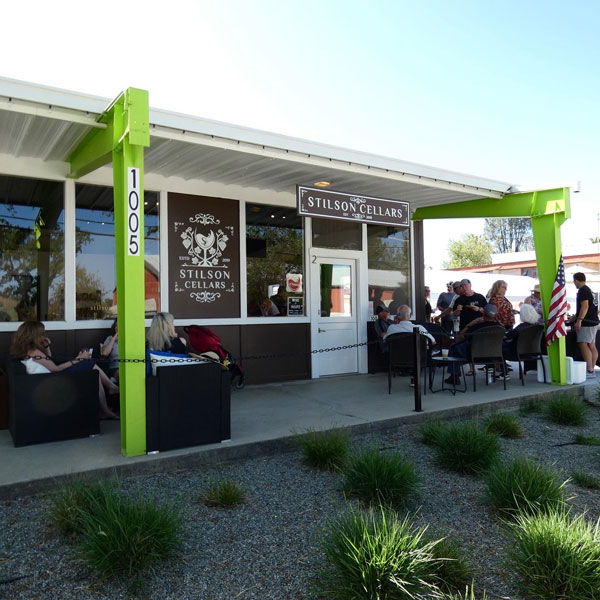 Stilson Cellars is an enthusiastic member of the Central Coast community by frequently participating in wine events and putting a spotlight on mental health resources. In honor of Deb Stilson's husband Sean Stilson, who passed away due to suicide in 2016, Stilson Cellars released a special wine called Aware, with half of the proceeds going to the National Alliance on Mental Illness.
"I would not say that it was easy to start our family business; however, it has been very exciting. We knew nothing about being business owners or how to make and sell wine. I just knew that I loved wine. Luckily, every step that we needed to take, there was someone there to help us. The community of Paso Robles and the surrounding cities of Templeton, Atascadero and Cambria are filled with the absolute best people," said Stilson, adding that "the wine industry here is like no other. There is not the traditional competition found in every other industry. They all truly want other wineries to succeed."
For great conversation, delectable wines, and a stunning atmosphere in downtown Paso Robles, make sure to visit Stilson Cellars on your next wine-tasting journey.
Stilson Cellars is located at 1005 Railroad St STE 2 in Paso Robles. Open Thursday and Sunday from 1 p.m. to 6 p.m. and Friday and Saturday from 1 p.m. to 8 p.m. For more information, call (805) 591 – 7003 or visit stilsoncellars.com.
— By Sadie Mae Mace
comments