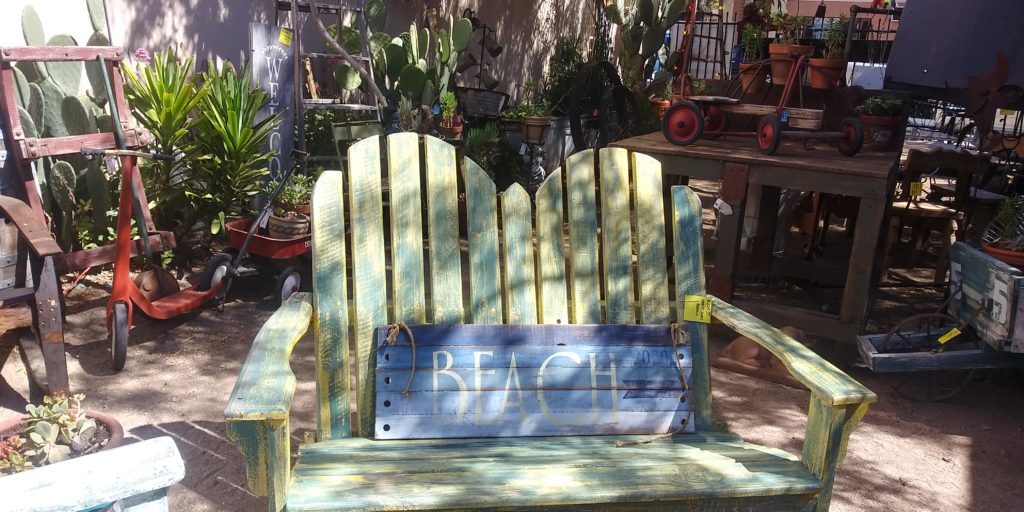 Antique, new, and refurbished items found here
Since 2015, The Hope Chest Emporium has been the go-to shop for those looking for high-quality vintage, new, and refurbished items. From charming trinkets to sturdy furniture, this treasure trove has exciting finds for everyone.
"We're very blessed to be here… we really thank the community for all their support and coming in to buy from us. We made it through the pandemic with the tenacity and extreme hard work of one of the vendors when I thought it was hopeless. Many stores in Atascadero were not so fortunate, so we're very grateful and happy to be here serving everyone," said owner and real estate agent Karen McNamara, who started The Hope Chest Emporium following the passing of her husband, Mike, in 2015.
Some items that are commonly in stock include indoor furnishings, such as dining room furniture, hutches, and accent chairs. There are also various styles of desks, dressers, and tables, ranging from shabby chic to elegantly modern. Statement pieces can be found in the most unexpected of items, such as a funky shaped lamp or vintage-styled alarm clock. Patio furniture and planters can be located outside the store, along with garden decorations and birdhouses. Supplied by great local vendors, including a brother-sister duo, who bring exciting items to The Hope Chest Emporium, with McNamara noting that "they bring in some amazing outdoor things and really unique finds." In addition, a variety of antique items are always present to peruse and purchase. After shopping for new household decor make sure to check out the jewelry and handbags for a new wardrobe update. Other fun finds include locally hand-poured 'My Soy Joy' candles. For the holidays, expect to see themed gifts and decorations around the store to assist visitors with their festive shopping.
"We're all local individuals bringing in an eclectic blend of things we find, make, or remake and we work hard to bring quality items at really good prices," McNamara said.
In addition to items from local vendors, The Hope Chest Emporium accepts consigned items and donations; 100-percent of proceeds from donated items goes to the Atascadero Printery Foundation. McNamara is the president of the foundation, which aims to restore the Printery to become a community hub; plans for the building include having a performing arts center, a Printing and Communication museum, community rooms, and an outdoor BBQ area.
When searching for a refurbished or locally made statement piece, a new furniture set, or a fun gift, while also supporting the community, put The Hope Chest Emporium at the top of your list of places to visit.
The Hope Chest Emporium is located at 5800 El Camino Real in Atascadero. Open every day from 10 a.m. to 4:30 p.m. For more information, call (805) 459 – 5113 or visit The Hope Chest Emporium on Facebook.
 —Sadie Mae Mace
comments