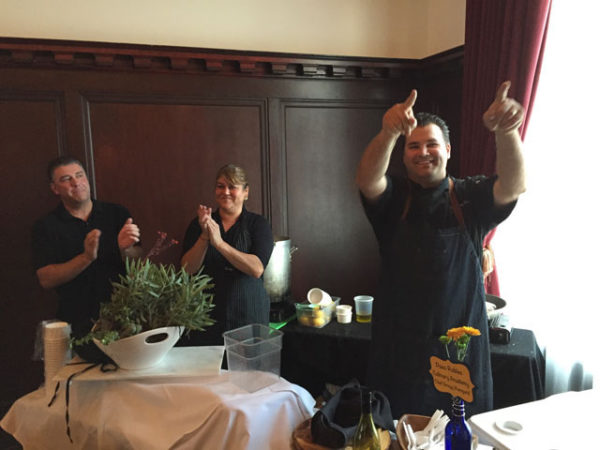 –The Paso Robles Children's Museum has announced that tickets are now on sale for their 8th annual fundraiser, Cioppino & Vino. Held Sunday, Oct. 14 from 1 p.m. to 4 p.m. at the Paso Robles Inn, Cioppino & Vino will feature cioppino tasting from local chefs, wine tasting, cheese tastings, and live and silent auctions. The jazz band, Hot Club of SLO, will be returning again this year.
The cioppino will be tasted by a panel of judges and the winner will receive the Judges' Award. The chefs will also be vying for the guests' votes hoping to win the People's Choice Award. Wine and cheese tastings, along with other appetizers and dessert will round out culinary the experience.
Cioppino & Vino is a Food and Wine event that benefits the Paso Robles Children's Museum. The proceeds help support the museum's Community Partner Program and daily operations expenses with over 90% of the total revenue going directly back to the museum.
Tickets are $65 per person for general admission and a few reserved tables for eight are available for $650. You can purchase tickets online at cioppinoandvino.com or at pasokids.org or by calling the museum at (805) 238-7432.
comments