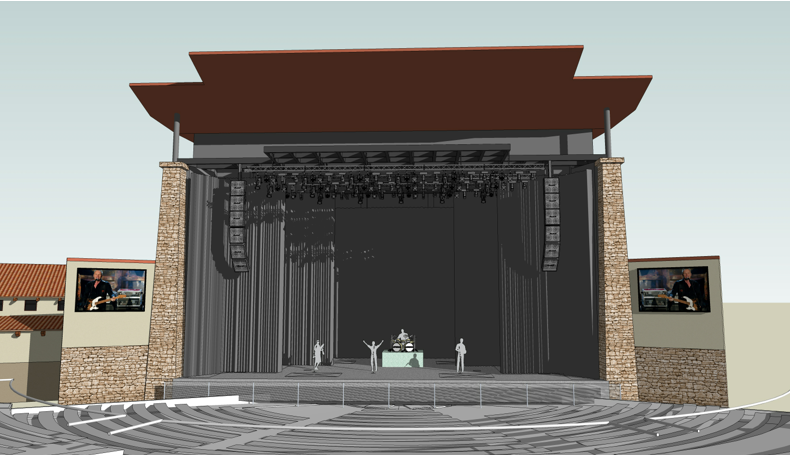 A new state-of-the art boutique amphitheatre located adjacent to Vina Robles Winery is opening this summer.
The amphitheatre, nestled on a picturesque oak-dotted hillside, will feature a combination of tiered reserved seats, VIP boxes, and general admission lawn seating; offering a variety of ticket pricing options for concert-goers. VIP and Season ticket holders will be able to immerse themselves in the full concert experience with access to luxury services including valet parking, VIP/artist reception area, and first-class pre show dining options.
San Francisco based Prescient Entertainment, in partnership with AEG Live, has been selected as the exclusive promoter to book the inaugural concert season at the 3,300 seat Vina Robles Amphitheatre, which is set to open in summer 2013.
The venue is scheduled to host 15 to 20 events a year between April and October beginning in midsummer of 2013. Opening day has not yet been scheduled. "I am excited to partner with AEG Live and Vina Robles Winery to book our first of many seasons at this incredible new venue." says Lee Smith, President of Prescient Entertainment. "The addition of booking the Vina Robles Amphitheatre was a natural fit for us because we already produce concerts in similar venues in both Northern and Southern California. Vina Robles will allow us to bring these same artists to Paso Robles as they travel between cities."
General Manager, Tim Reed who has overseen the development of the project says, "This facility represents a new high-water mark for entertainment on the Central Coast and will forever change the local concert-going experience. We look forward to working with Lee and his team to bring first class concerts to Paso Robles. The Vina Robles Amphitheatre will become the premier outdoor entertainment destination between Santa Barbara and the Bay Area."
comments