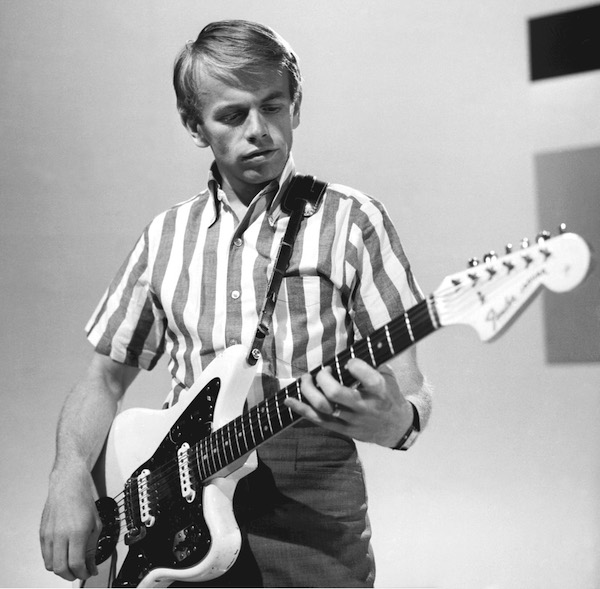 –On Saturday, November 16, Al Jardine, a founding member of The Beach Boys, will perform at The Siren in Morro Bay, for what is part of his nationwide Endless Summer Tour.
"It is exciting to have Al play at The Siren," says show producer Erik Long. "We were searching for a venue that would accommodate a show that was up-close, personal and intimate. Moreover, Morro Bay is also in many ways the ideal venue for this show, given that The Beach Boys spoke of this quaint California town in their song California Saga, which Al plans to perform at the show."
"We are beyond pleased to host Al at The Siren," says general manager Monte Schaller of The Siren. "It is truly a rare opportunity for a small, coastal surf town like Morro Bay to host an evening of music and storytelling from one of the founders of one of the most iconic bands of all time, not to mention, one that was centered around the surf culture movement of the '50s, '60s and beyond."
Al is also joined by his son Matt, known for his breathtaking falsettos on Brian Wilson's most recent Greatest Hits Live Tour.
Jardine was born on September 3, 1942 in Lima, Ohio. The family moved to California, where Jardine attended Hawthorne High School. Also attending the school were Brian, Dennis and Carl Wilson and their cousin Mike Love. In 1961, they formed a singing group, the Pendletones, which later became The Beach Boys. Jardine, who played lead guitar and sang harmony, was the lead singer on "Help Me, Rhonda," which was a No. 1 hit for two weeks on Billboard.
Jardine is also the recipient of the Grammy's Lifetime Achievement Award, as well as, an inductee into the Rock and Roll Hall of Fame.
Click here for fun things to do in Morro Bay
comments