Aquarian Massage And Bodywork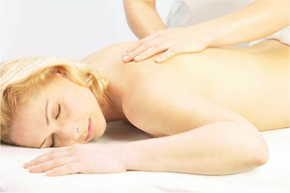 Aquarian Massage and Bodywork is offering one of the best service available for massage in Paso Robles. The business is owned by certified massage therapist Kris Allen.
Allen is a professional body worker. She includes the services of Therapeutic Massage, Reflexology, Aroma Therapy, Cranio-Sacral Therapy, Sport Massage-Stretching, Maternity Massage, Myofascial Release (Gau Sha),Reiki, Trigger Point, Therapeutic Touch, Touch for Health and Water Therapies as well as other energy based modalities. Kris has over 1500 hours of professional training in medical, water and therapeutic massage techniques.
Kris completed the 200 hour massage program at Hirudaya Holistic Life Center, in San Luis Obispo, California in 2006, and is a graduate of California Holistic School of Massage where she gained her Therapist designation in 2007.  She has over 300 hours of aquatic bodywork training as well as dynamic water stretching techniques.  Also, she has taken numerous continuing education courses including those sponsored by Associated Bodywork & Massage Professionals.  Kris is currently gaining certification as a Health & Wellness Consultant through the Touch For Health- Kinesiology Institute of Southern California.
Kris has held positions as Lead Therapist at River Oaks Hot Springs & Spa in Paso Robles, CA as well as worked as a therapist at Templeton Chiropractic & Bodywork where medical & therapeutic massage techniques are performed.  She is a Reiki Master/Teacher as well as a student of both Guided and Insightful Meditation which she not only practices but teaches.  Kris owns and operates Aquarian Massage & Wellness, operating out of the San Luis Obispo, CA area.  The business offers out call service (the massage is performed in the client home/office/pool or spa).
Kris has studied bodywork, herbs, energy therapies, and natural healing since the 80's. She has refined her skills, and has a diverse knowledge/ insight into the understanding of the many of life's related exposures that may contribute to stress, health and wellness issues of people.  Her skills in various techniques have developed a massage that is both therapeutic and deeply relaxing based on the understanding of the subtle energy currents of the body.
Aquarian Massage & Bodywork,  Lic. CAMTC#3876
Massage Paso Robles
Paso Robles, CA 93446
(805) 235-2263
http://www.aquarianmassage.com/
If you are visiting San Luis Obispo, you might also visit Embrace Massage for quality and professional service.
comments