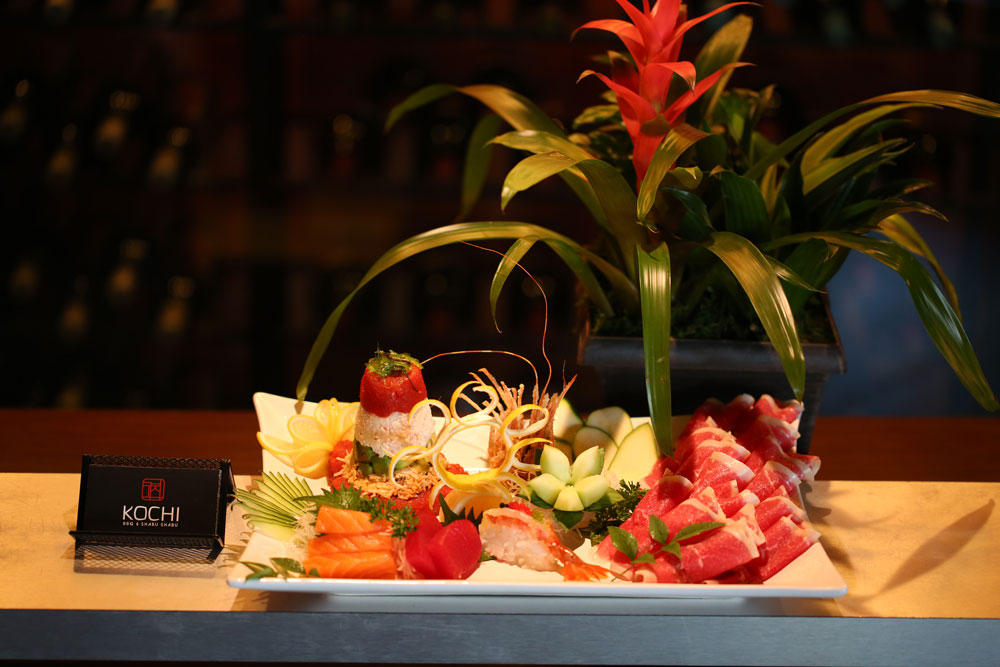 Kochi Korean BBQ & Shabu Shabu — a culinary adventure
Atascadero's Kochi Korean BBQ & Shabu Shabu, a bona fide culinary experience, is the lunch and dinner destination for casual dining, dates, special occasions, and more at an affordable price.
"Customers have a wide range of Korean and Japanese cuisine to choose, prepared with fresh quality meat, seafood, delicious rolls, gluten-free, and vegan. Most dishes are served on generous portion platters that are ideal for sharing. Guests can opt for an interactive experience at the tabletop grill or our skilled chefs can prepare the meal. There is something perfect for everyone." said owner Jennifer Kim.
Kochi Korean BBQ, specializing in Korean fusion, opened in 2016 and shares the location with its sister restaurant, the Kai Lana for Japanese sushi. Tabletop grilling is available at select booths where guests can be assisted in the culinary art of shabu shabu. This traditional way of preparing and eating a meal encourages sharing knowledge and savoring the meal. With high-quality USDA grade meats, spicy kimchi, fresh veggies, and an array of dipping sauces, there are endless possibilities to the delicious meal being created at the table.
All meals are prepared with a high level of skill, passion, and knowledge. Menu favorites include the aptly named "Sizzling Stone Rice Bowl" with meat, veggies, and eggs, the "Galbi Jjim" with savory beef and a sake glaze, or the tasty "Handmade Dumplings." Shared platters and Hot Pots with dishes such as "Tofu and Vegetable Casserole" and "Seafood Sampler." Popular dishes among visitors and locals are the "Greyhound" platter, with beef bulgogi and brisket, chicken, and pork and the "Sunken Garden" platter, with marinated bone-in short ribs, chicken, and pork steak.
Finally, Kim said: "Seafood fans must try our fresh seafood tower, of live Maine lobster, prawn, halibut, salmon, yellowtail fish, and fresh oysters, sea divers scallops and uni [sea urchin] with sweet and tangy appetizer all packed wonderfully in multiple layer trays."
Kochi Korean BBQ & Shabu Shabu is located at 6900 El Camino Real in Atascadero. Open seven days a week from 11 a.m. to 9 p.m. For more information, call (805) 464-2999 or visit facebook.com/kochibbq/.
—Sadie Mae Mace
comments