The passion for appetizing food shines through at Pismo Beach eatery
"We just try to create a dining experience that's enjoyable and quality food that makes people want to come back." – Debra Rivera
For delicious meals, a spacious patio, and service that will make guests feel like family, look no further than Brad's Restaurant. Located one block from the Pismo Pier, the beautiful patio will attract shoppers and beachgoers to enjoy delicious seafood dishes and American fare.
Brad's Restaurant opened in 1956 by Brad and Helen Philips, focusing on breakfast food. The Philips' had previously owned The Hut, which featured delectable hamburgers until it was destroyed by a fire in 1955.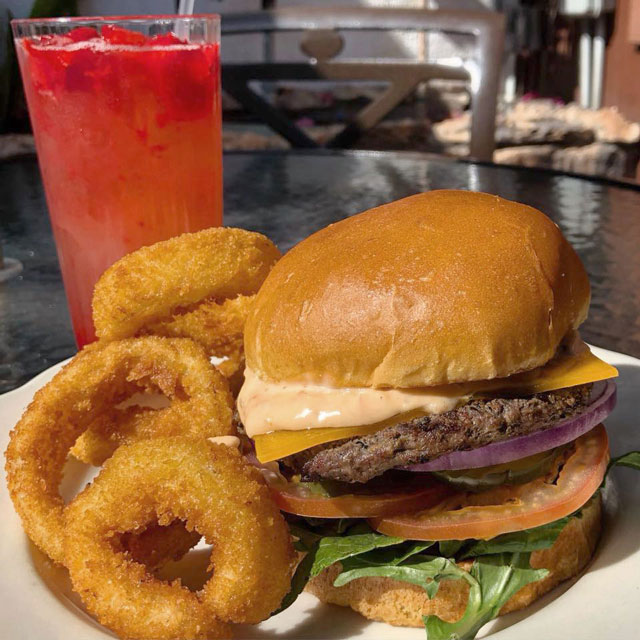 Afterwards, Brad's Restaurant officially opened for business in the same location. The Philips' family has been involved with managing the restaurant since its opening, meaning the passion for delivering a welcoming experience is always present. The restaurant has been a favorite of locals and tourists, especially during the summer months, for more than 60 years.
"We just try to create a dining experience that's enjoyable and quality food that makes people want to come back," said Debra Rivera, the office manager and family member of Brad's Restaurant.
There are plenty of breakfast dishes to start the day off right. Popular choices include omelettes, pancakes, bacon and eggs, breakfast burritos and more. The highlight of the breakfast menu is the chicken fried steak and eggs for a protein filled morning.
The lunch and dinner menu offer seafood appetizers, including coconut shrimp and steamed clams. Salads, sandwiches, wraps, burgers, seafood, and more polish off the extensive lunch and dinner options. Many of the recipes were handed down the family line, including the award-winning clam chowder in a bread bowl and freshly made tartar sauce. Popular lunch and dinner dishes include tri tip sandwiches cooked on the oak-pit BBQ and fish and chips. Local wine and beers will make a perfect addition to a meal. Make sure to indulge in the dessert menu at Brad's Restaurant, where chocolate sundaes, carrot cake, and ice cream are delicious options.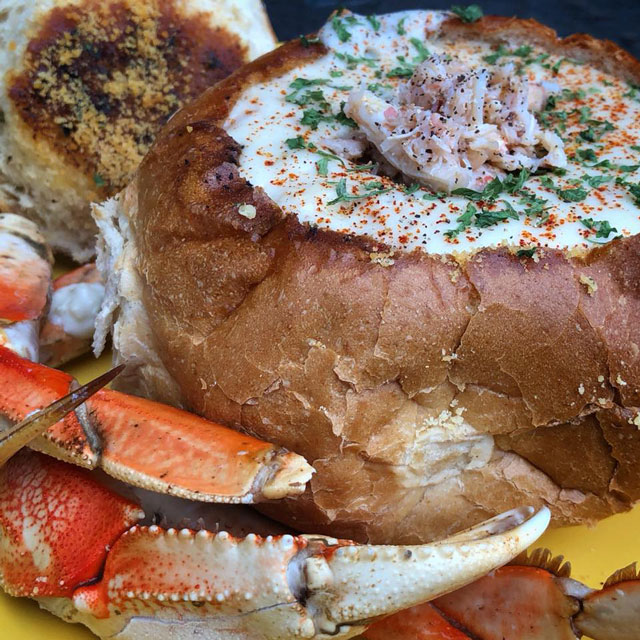 While every seat is a great spot to enjoy their classic fare, the patio is high in demand due to the ideal weather and beautiful atmosphere. The patio has been the biggest among Pismo Beach restaurants since 1983.
For a mouthwatering bite of fresh seafood, stellar service, and a restaurant steeped in history and passion, Brad's Restaurant in Pismo Beach is the way to go.
Brad's Restaurant is located at 209 Pomeroy Avenue in Pismo Beach. Open Sunday through Thursday from 8 a.m. to 8:30 p.m. Open Friday and Saturday from 8 a.m. to 9:30 p.m. For more information, call (805) 773-6165 or visit bradsofpismo.com.
—Sadie Mae Mace
comments