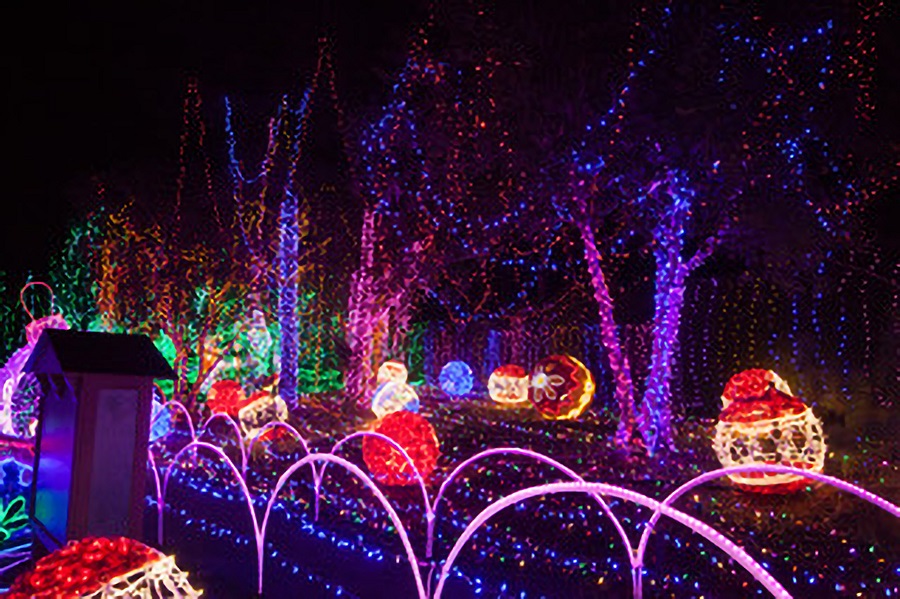 Over 2 million lights, authentic German market, Santa, train rides and more start on November 25
The Cambria Christmas Market is officially reopening, returning to its pre-pandemic grandeur. The vendor market and train ride return this year after a multi-year hiatus, and new interactive light displays have been added to the over 2 million lights, making 2022 the event's largest year yet. Tickets and hotel packages are on sale now and going fast!
"We are so excited for the Market's full return this winter," said Mike Arnold, event manager for the Cambria Christmas Market. "It's been a while since we were able to sell tickets to the public, and we know our guests have really missed shopping with our amazing vendors. We can't wait to get back to helping everyone make magical holiday memories with their families."
This joyous holiday experience is perfect for all ages. Walk through an immersive path packed with more than two million lights, take a train ride, snap a picture with Santa, enjoy live music and a local beer in the Biergarten, taste international cuisine and drinks (including gluhwein) and shop for handmade gifts and imported German goods at the authentic German Christmas market booths.
The Cambria Christmas Market is based on the Christmas markets that originated in Europe dating back to the Late Middle Ages. These open-air holiday markets or, as they called them in Germany and Austria, "Weihnachtsmarkt," were generally held in or near the town square. Vendors sold festive food, drink, and goods and the town celebrated with traditional song and dance. These types of markets are now held all over the world to celebrate the Christmas season.
The neighboring Cambria Nursery and Florist is also participating in the festivities, with thousands of lights, a Christmas Museum and plenty of shopping opportunities, including imported German Christmas collectibles and ornaments.
This annual event supports the community of Cambria through fundraising partnerships with the school district and local nonprofits.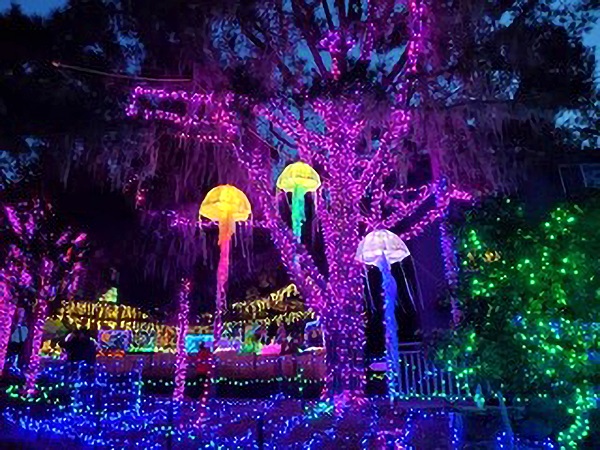 Visiting the market
There are four options for visiting the Cambria Christmas Market:
Buy tickets to the full market: Ticket prices range from $15-$25, depending on the day for all guests 6 and older. Children 5 and under are free. Tickets are available online in advance and tend to sell out quickly. Choose a date from Nov 25 through Dec 23. Closed Monday and Tuesdays Nov 28 through Dec 13. Some activities have an additional cost.
Dinner and lights only: Enjoy a delicious meal at the Cambria Pines Lodge then take a stroll through the light display when it is closed to the public. Available Mon and Tues, Nov 28-Dec 13. Full market is not available with this package.
Stay overnight and full market admission: Enjoy the full market with an overnight stay from Nov 25 through Dec 23, except Mon and Tues nights between Nov 28 and Dec 13. Package includes a hotel room, entry to the market and breakfast.
Stay overnight and lights only: Enjoy the more than 2 million lights on Monday or Tuesday night when the display is closed to the public. Book a room Mon or Tues from Nov 28 to Dec 13, or any day from Dec 26 to Jan 1. Package includes a hotel room, admission to the lights and breakfast.
Stay overnight packages are available at the Cambria Pines Lodge, Sea Otter Inn and J. Patrick House.
The Cambria Christmas Market is located at the Cambria Pines Lodge, 2905 Burton Dr. The market is open Friday, November 25 through Friday, December 23, from 5-9 p.m. (closed Mondays and Tuesdays through Dec. 13th). Admission ranges from $15-$25 per person ages 6 and over, depending on the evening; children 5 and under are free. A limited number of VIP parking passes are available for $25, at the Cambria Nursery and free shuttles are provided throughout the town.
For the latest news and details on the Cambria Christmas Market, follow @cambriachristmasmarket on Facebook and Instagram.
For tickets, admission packages and more information about hotel reservations visit cambriachristmasmarket.com or call (800) 966-6490.
comments