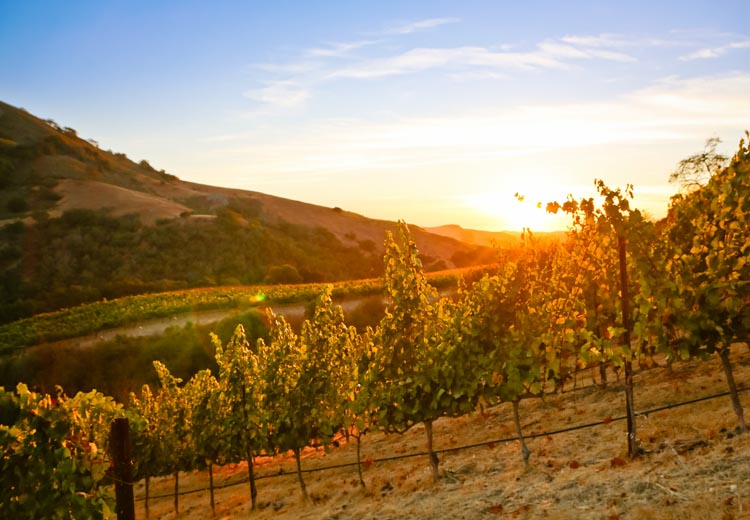 Wines of a coastal variety
Nestled just off the main street in Cambria, Cutruzzola Winery offers a bright, elegant and "craftsman" wine tasting ambiance. This isn't your average "Main Street," either.
Surrounded by rolling hills and lush vines, Cutruzzola gives visitors an experience that takes them far from the reaches of any "main street," right into the heart of one of the richest plots of "wine country" in the world: the Central Coast.
Francis Cutruzzola partnered with Lisa Miller to found Cutruzzola Vineyards. Francis trained as a radiologist in New York before moving to California in 1996. His passion for wine led Francis and Lisa to come across and purchase the land in Cambria during a visit in 2000. Planting of five acres of pinot noir and development was completed between 2001 and 2006, with two acres of Riesling planted in 2006. Cutruzzola held their first commercial harvest in 2009.
What makes Cutruzzola a notable tasting experience?
Cutruzzola is one of the few coastal vineyards in the area. Guests can enjoy a sit-down or standing tasting for just $8 per person, with the tasting fee waived with a two-bottle wine purchase. The tasting room is open and elegant in its design, manned by Francis and Lisa who pour wine for guests and answer questions.
"We are hands-on owners involved in the entire process, vineyard to bottle. We are thrilled to have a beautiful new tasting room to share our wines with the Cambria community and tourists," said Lisa. "We want to put Cambria on the map as an amazing, cool-climate growing region, and work hard to produce the best wines possible."
The Making of Cutruzzola Wines
Cutruzzola specializes in pinot noir and Riesling. Their 2012 Pinot Noir Gloria (named after Francis' mother) earns high praise from critics and scores between 90 and 93 points. They also pour two vintage Rieslings in the tasting room: a 2011 and a 2012 variety. The 2011 Riesling is slightly drier, and the 2012 Riesling is richer, with a bit more residual sugar. Both are superb examples of how amazing a California Riesling can be when grown in the right cool-climate location.
To create their wines, Cutruzzola has been working with Stephen Dooley of Stephen Ross Wine Cellars since their 2009 vintage. Dooley's craft of the wine capitalizes on his minimal intervention with the natural development of the wines, combined with his gift for making extremely balanced wines. This has resulted in their 2010 Riesling being awarded 91 points from Wine Enthusiast magazine, the highest score of any California Riesling that year. Their pinot noir consistently receives scores of 90+ and sells out quickly.
Future Plans for Cutruzzola
Future plans for the vineyard include planting more pinot noir and planting chardonnay. In addition, their first reserve wine—which they are calling the 2013 Giacomino Reserve in honor of Francis' father—will be released later in 2015.
Cutruzzola also has a series of upcoming events, including:
Twilight on the Terrace on June 6, 5:30-8:30 p.m. at Hearst Castle
Garagiste L.A. on July 11, with more details TBD
Summer Nights in the Garden on Aug. 9, at Robin's Restaurant, Cambria
The Cutruzzola tasting room is located at 555 Main Street in Cambria, at the corner of Main Street and Highway 1 (near Moonstone Beach Drive). The tasting room is open daily, 11 a.m.-5 p.m., or by appointment.
Subscribe to weekly travel news
comments