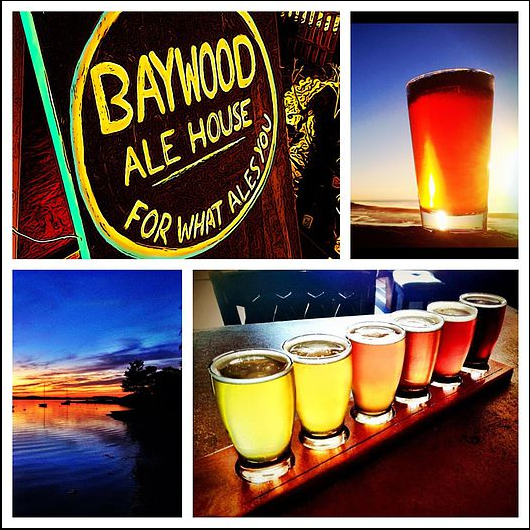 –There are not many places left in California like Los Osos. Los Osos is non-pretentious, laid back; it's the real California. And there is no better place to experience the real Los Osos then at Baywood Ale House.
"There is much more of a local scene, in Los Osos," says Baywood Ale House owner Chad Carroll. The alehouse is the third location that the owners, Chad and Christie, selected, and the Los Osos location was the perfect place to realize their collective vision.
Chad describes the alehouse as having a, "Warm, Northwestern neighborly feel," and that's fitting, as the couple spent 14 years living in the Pacific Northwest in the restaurant and brewery industries. They wanted to bring that friendly vibe to the Central Coast. Originally from Southern California, the couple chose San Luis Obispo County because it had been a favorite family vacation locale.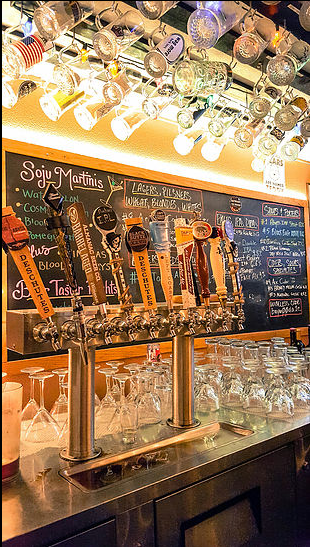 Baywood Ale House utilizes fresh, organic, local ingredients as much as possible, and as far as the beer selection goes, extensive doesn't quite describe it; at any given week, there could be up to 50 beers circulated through the tap. "We probably go through 500-600 beers in a year," said Chad. Some favorites off the menu include their sliders, with tantalizing flavor combos like brie and mushrooms or bacon and blu cheese, and fans of shepherd's pie should try the alehouse's take on the Irish classic.
Baywood Ale House is located at 690 Santa Maria Ave, Baywood-Los Osos. They are open Sunday through Thursday from 11 a.m. to 10 p.m., and until 12 a.m. on Friday and Saturday nights. For more information call (805) 752-1089 or visit baywoodalehouse.com.
-Skye Pratt
comments