Edgy artistic winery keeps the wine flowing
Chronic Cellars, named for the "chronic" good grapes that make their wine, is known for their award-winning wines and eccentric branding. Chronic Cellars' artistic, colorful labels and quirky names "Dead Nuts," "Sofa King Bueno," "Purple Paradise" and "Spritz & Giggles" make the wines easy to spot.
Don't be fooled by the lighthearted packaging. Chronic Cellars wines truly are award-winning. The few just mentioned: Chronic Cellars Sir Real Cabernet Sauvignon 2020; Chronic Cellars Suite Petite Petite Sirah 2020; Chronic Cellars Purple Paradise Red Blend 2020 and The edgy and artistic winery keeps the wine flowing Chronic Cellars Space Doubt Zinfandel 2020 all received their most recent medals at the 2022 Decanter World Wine Awards.
The winery partners with some of the best grape growers in Paso Robles to build an epic network that allows Winemaker Kip Lorenzetti to select just the right grapes he wants for all Chronic Cellar's custom blends. The area, known for its rustic zinfandel, and the cool nights and warm days make grapes very happy!
Dynamic fruit tones of strawberry, cranberry, black raspberry and mulberry fuse with alluring vanilla and clove, all of which can be discerned in Chronic Cellar wines.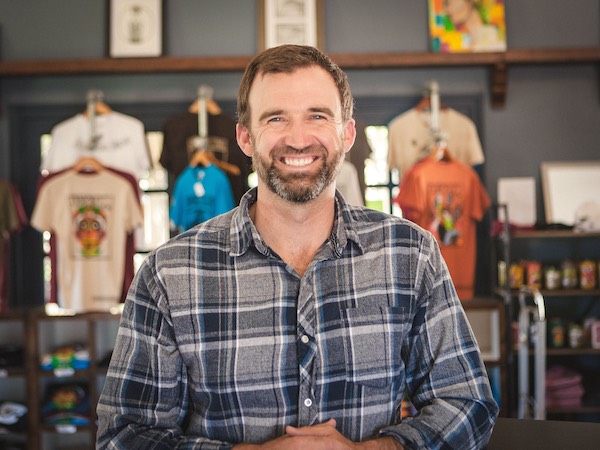 Winemaker Kip Lorenzetti joined the Chronic Cellars team in 2020 bringing his decade-long winemaking career and expertise for blending wines to creating the unique Chronic Cellars blends. He kicked off his passion for wine with a hands-on experience in the cellar at Orcutt Cellars in San Luis Obispo, working with vineyards from the famed Edna Valley AVA.
He honed his craft even further as the assistant winemaker at Terravant Wine Company (now Summerland Wine Brands), working with some of the best vineyards from across California's top wine regions. Most recently, Kip was the winemaker for Wild Horse Winery & Vineyards, where he guided the winery's extra quaffable wine program that included Burgundy, Bordeaux and Rhone varietals. Lorenzetti's undeniable passion for winemaking injects his skill and sense of adventure into guiding the future of Chronic Cellar's high personality
wines.
Chronic Cellars recently introduced an augmented reality (AR) experience for fans to roll the dice with Purple Paradise. Scan the QR code on a bottle of Chronic Cellars Purple Paradise and let the games begin.
"The playful tongue-in-cheek nature of the Chronic Cellars brand provided the foundation of Purple's performance, mannerisms, voice, and the over-under-dice game challenge, and allowed Purple Paradise to be as engaging of a character as the wine he represents," said Patrick Johnson, CEO of Rock Paper Reality, the agency behind the
AR experience.
"Our characters and labels are so beloved by consumers, we thought this would be a win-win to engage with them," says Patrick Cramb, director of marketing for Chronic Cellars, WX Brands. "We hope that all wine lovers learn a bit more about our wines and characters through this experience."
Whether you choose your bottles of Chronic Cellars wine by taste or by the art or a game of dice, you will not be disappointed!
Not only is the art mischievous and original, every bottle of wine has been crafted by Lorenzetti, using grape varietals like a spice drawer to create wines "with a super dose of adventure." Relax, have a good time and join the Chronic Connoisseurs wine club!
Chronic Cellars is located at 2020 Nacimiento Lake Drive, Paso Robles. The tasting room has a laid-back vibe that begs for Chronic fans to relax and chill out for a while. Party size is limited to 6 guests for inside tastings. For appointments, please check available times through the online booking system. Friendly and leashed pets are welcome on the patio only. For reservations, more information, or to roll the dice with Purple, visit chroniccellars.com or call (805) 237-7848.
comments