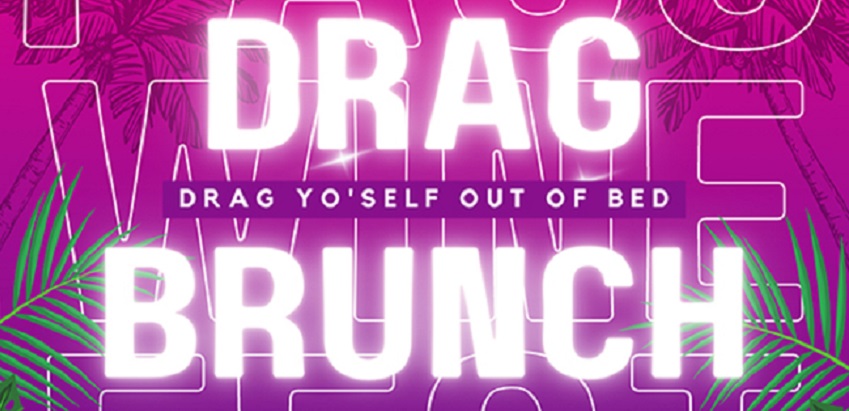 Tickets on sale now for a gala event featuring celebrities from RuPaul's Drag Race
Cass Winery kicks off the annual Paso Wine Fest weekend on Sunday, May 21 with a drag brunch extravaganza featuring queens from RuPaul's Drag Race on MTV. This is a 21+ only event is not sponsored by Paso Robles Wine Alliance.
After spending Saturday exploring Paso Robles wineries, "Drag Yo'self Out of Bed" on Sunday morning for the fabulous Drag Brunch at CASS featuring visiting international talents Shuga Cain, Joey Jay, Salina EsTitties, Derrick Barry, and Miami Knight. This event is all about over-the-top pageantry and music, served with a light-hearted flare of comedic panache.
Cass Winery is proud to welcome inclusivity in Paso Robles Wine Country by hosting such a fun and beautiful fête on the Central Coast. Though fellow wineries have hosted drag events over the last 20 years, Cass is excited to bring this fun back for 2023! Opening up the Cass Barrel Room to the beautiful spring weather and views, the experience will be punctuated by incredible food and wine.
As the spectacular hits the runway, enjoy a decadent Cass brunch served with mimosas and wine as these talented queens are ready to make the 2023 Paso Wine Fest a showstopper.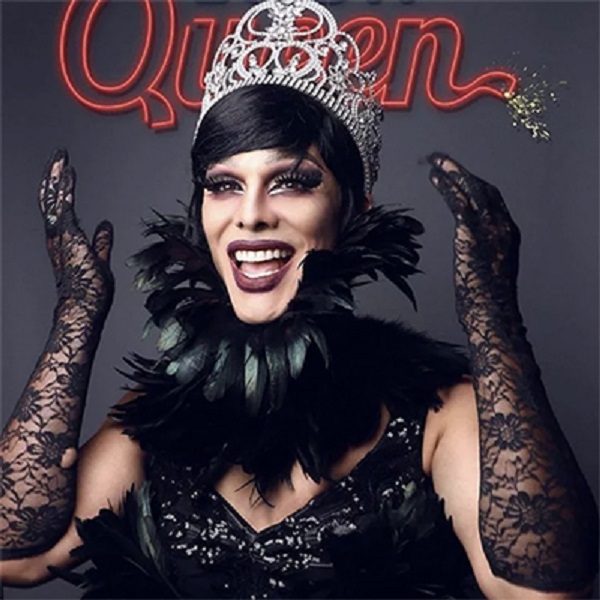 Featuring queens from RuPaul's Drag Race
Actress, recording artist, and model, Shuga Cain is the alter ego of actor Jesus Martinez Jr featured on RuPaul's Drag Race season 11. Shuga hosts her own show Gimme Some Shuga on WOWPresents, and was featured in the movie "Bros" produced by Universal Pictures and shown at the Toronto International Film Festival.
A Phoenix resident, Joey Jay has been an artist in the world of drag for 6 years and made her international debut on Season 13 of RuPaul's Drag Race. Before Drag Race she placed 6th at the USofA Nationals on her first attempt and realized then that she could combine her passion for dance and drag. She has had the pleasure of performing with celebrities like Paula Abdul, Christina Aguilera, and Lance Bass.
A cholita, plus-size, ghetto superstar, California-born actress, model, and musician, Salina has been a "booked and blessed diva" in the entertainment industry at large. Her commercial and print credits include Sephora, Nintendo, Calvin Klein, and Billboard X Ally Bank. Her film and TV credentials include season 15 of RuPaul's Drag Race, "AJ and the Queen" (Netflix), "Modern Family" (ABC), "It's Always Sunny in Philadelphia" (FX), and A Star is Born (dir. Bradley Cooper).
Actress and International Britney Spears Celebrity Female Impersonator as seen on America's Got Talent and season 8 of RuPaul's Drag Race, Barry has been performing for over 15 years in Las Vegas. Barry has been featured in music videos for Katy Perry and Eminem.
Miami Knight is a Los Angeles-based drag queen. Performing weekly at the World Famous Roccettes at Rocco's in West Hollywood, Miami has been doing drag for 14 years. She brings spice and flavor to the stage, traveling across the US entertaining audiences.
About Cass Winery
Cass Winery is a family-owned vineyard in the heart of the Geneseo AVA of east Paso Robles, CA. With 145 acres of Rhône and Bordeaux varietal vines planted, the winemaking tradition at CASS has been vineyard-forward and 100% estate grown centric since its birth. The focus of Cass Winery has always been centered on excellence. As one of the earliest wineries to delve into uniting their tasting room with an award-winning, full-service cafe, Cass has continued to hone and expand their offerings. Having executed vineyard weddings since 2004, they debuted their new state-of-the-art Barrel Room for lavish modern affairs in 2019. Coupled with the new Geneseo Inn and Camp Cass experiences, Cass Winery is beautifully poised as your next wine country retreat.
Cass Winery is located at 7350 Linne Rd., Paso Robles. Regular hours are 11 a.m.-5 p.m. daily. Get Yo'self out of Bed tickets are on sale now through the Cass Winery website at casswines.com. The event brunch is served at 9:30 a.m. General admission is at 10:30 a.m. Showtime is 11:30 a.m. followed by a 1 p.m. VIP meet and greet. For more information visit the website or call (805) 239-1730.
comments