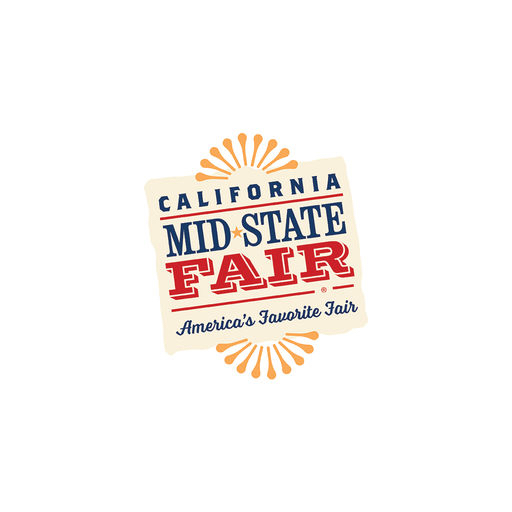 –The Paso Robles Event Center is offering the chance for you to get your "Fair Food Fix" for 2020, as well as have a little old-fashioned fun.
Fair food fix
Select Fair vendors will be offering food to-go, each Friday, Saturday and Sunday evenings from 4– 7 p.m. Classic fair-type offerings like corn dogs and funnel cakes, as well as to-go beverages, will be available on a first-come, first-served basis at the south end of the Paso Robles Event Center. Park in the Pioneer Lot on 21st Street, walk onto the Fairgrounds, and pick up your food to-go. Guests could also sit and eat on a picnic blanket or picnic table.
Vendors include: Jimmy's BBQ Trailer & Bar (Beer & Wine), Log Cabin Kettle Corn & Popcorn, Mason's Den (funnel cakes & more), Hot Dog on A Stick & Paradise Shaved Ice.
Pick up info: Park at pioneer lot off Gregory Avenue, enter through Flower Gate / to-go only. Types of payment allowed: Cash. Not all vendors may be accepting credit. Free parking and admission.
Dates
June 26-28 from 4:00 pm – 7:00 pm
July 17-19 from 4:00 pm – 7:00 pm
July 24-26 from 4:00 pm – 7:00 pm
---
Wheels and reels
The carnival lot will be turned into a drive-in movie theater, with the ability to host up to 150 cars/trucks. Spaces will be offered on a first-come, first-served basis, with autos being allowed to line up at the gate starting at 6:30 pm. The gates will open at 7:30 p.m. and the movie will begin at approximately 8:30 p.m. Classic Fair-type offerings like corn dogs and funnel cakes will be available for purchase. Cost is $20 per vehicle (cash only). Please check www.MidStateFair.com or the fair's social media for specific movies and more information.
Dates
Saturday, June 27 (The Goonies) and Sunday, June 28 (Independence Day)
Saturday, July 18 and Sunday, July 19
Saturday, July 25 and Sunday, July 26
Gates open: 7:30 pm, Movie starts: 8:30 p.m. Admission: $20/car, cash only. Parking: Park at carnival lot. Bathrooms and concessions will be available. Patrons must stay in your car parking spot lines.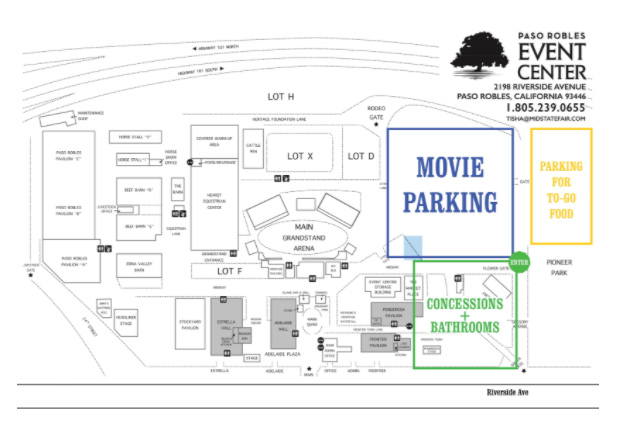 Movie FAQ from the Mid-State Fair
What time does the movie start: 8:30 pm
What time can I arrive to park my car: Gates will open at 7:30.
May I buy tickets at the gate: Yes. First 150 cars, cash only.
How do we listen to the movie: Tune in to FM radio station (To be announced).
Does my car need to be turned on the whole time: It will need auxillary power to power the radio, or bring a battery-powered radio instead.
Will my car battery die: Could happen, yes, but we will have jumper cables available.
Do I have to wear my mask in the car: While you do not need to wear a mask while in your car, we require masks to wear into the restrooms and while getting food.
May I bring my pet: No pets allowed.
May I leave my vehicle to tailgate or BBQ: You must stay in your designated space and always follow health and safety guidelines. There will be no outside food and beverage allowed. There will be vendors with food and drink available for purchase.
May I sit in the bed of my truck: Yes. Depending on the size of the truck, you may be required to park further back as a courtesy to smaller vehicles.
Are there restrooms available? Yes. They will be disinfected regularly per safety guidelines but customers are asked to remain socially distant and to wash their hands thoroughly.
May I save spots: No saving spots as it is first come first served.
May I come in my convertible: Yes.
May I come on my motorcycle: Yes. Same price of $20 and must stay in their designated space. 1 motorcycle per space.
I am running late, may I arrive after the movie has started: Yes. but it is limit 150 cars, so you may be turned away if we are at capacity.
---
Safety
The Paso Robles Event Center will be following all State and County safety guidelines, including but not limited to: extra cleaning of restrooms, additional hand sanitizing stations and complete cleaning of benches and tables between each use. Guests are asked to maintain social distancing, wear masks when possible, and wash their hands frequently.
comments