Take a walk back into the past with the Templeton Historical Museum's walking tour maps, available in the museum on Friday, Saturday and Sunday from 1 to 4 p.m. at 309 S. Main St. The map has 59 different locations, all which were built before 1935. The First Presbyterian Church, on the corner of Sixth and Crocker streets, was the first church in Templeton and was dedicated on Nov. 11, 1888. It is now located at 610 Main St.
History of Templeton
The Salinan people were the first to settle in what is now Templeton. When the Spanish were driven from California after the Mexican Revolution, the Mexican government confiscated many of the vast ranches and sold or granted the properties to loyal friends. D. Blackburn, J. Blackburn and L. Godchaux purchased the area that is now Templeton in 1857.
During the late 1800's, Templeton was virtually inaccessible by rail or road. Southern Pacific Railroad proposed two alternative routes, a line through San Luis Obispo, or inland route through Bakersfield. With the understanding that the railroad was approaching, a handful of influential men, led by C. H. Phillips, purchased many of the ranches along the proposed coastal route.
Phillips and his group were able to persuade the "Big Four" of the Southern Pacific Railroad to build the railroad along the coastal route, and by October 1886 its construction trains had reached the town site. On November 15, 1886 the first passengers to arrive in Templeton disembarked.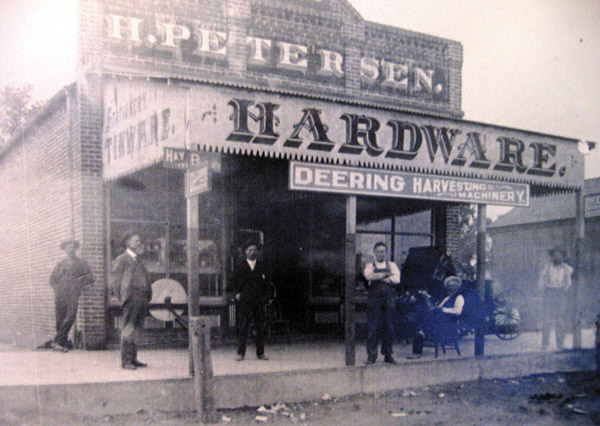 The town boom was immediate. It was reported that within 90 days there were three hotels, three general stores, a drug store, two blacksmith shops, five saloons, a billiard parlor/saloon, a large lumber yard, two barber shops, a public hall, post office, and 25-30 dwelling homes. In 1889, the terminal was moved from Templeton to Santa Margarita. Templeton began its slow decline as it made the transition into a farming community. Recently, Templeton has experienced a growth spurt, with the area population more than doubling during the last decade.
For more information visit the museum website: http://www.templetonmuseum.com/ or call (805) 434-0807.
comments