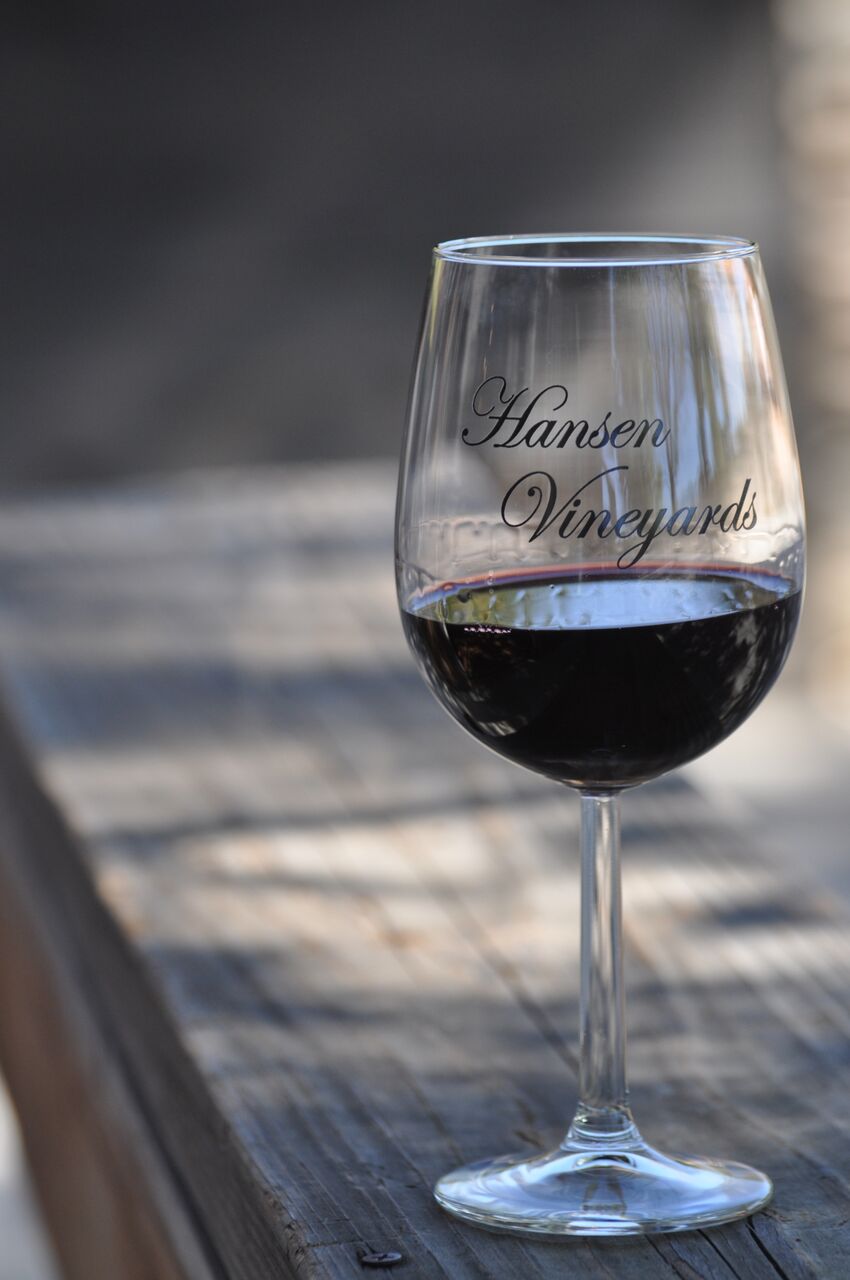 Cabernet enthusiasts gather in fun, inviting, and educational experience
Under the watchful eye of James the Winery Cat, cabernet aficionados gather at a quaint, rustic tasting room to sip, savor, and have a good time. At the helm – Bruce Hansen, owner and winemaker of Hansen Vineyards and Winery. Nicknamed the "King of Cabs," he is at home in this place affectionately known as the Cab House.
"Cabs were my first love, and they remain so," Hansen said. "I made wine a long time ago with my dad, and this is what my wines have always revolved around. You certainly are not going to kid anybody in my wine club about a cab; they are cab lovers."
The Cab Challenge is Born
In early 2016, the Hansen Cab Challenge was born. The concept took root when guests started bringing in cabs from other regions and shared their finds with Hansen. He loves comparing cabernets and, before long, started a monthly event attracting visitors from across the nation.
"It started with club members talking about how great a couple of other cabs were, and they wanted to challenge Bruce," General Manager Pat Stoddard said. "His response? 'Bring it on!' and we've been doing it ever since. Bruce teaches them about wine and ensures everyone participates, learns, and has fun."
How it Works
Five or six couples – all Hansen Wine Club members – send or bring their cab of choice to the tasting room a few weeks ahead of time. This ensures all of the wines are stored at the same temperature. The production year is determined ahead of time for each challenge – 2015, 2018, and so on.
On challenge day, the wines are brought up to the Cab Challenge room at noon. Stoddard opens the bottles, allowing the wines to breathe. Before the evening gets underway, she shuffles a set of cards – six if there are six bottles of wine, for example – and places them out in front of bottles one, two, three, and so on. The bottles are numbered, determining the order in which the pouring will occur, and then placed in burlap bags. Stoddard is the only person, at that point, who knows what is in each bag.
"I also take the corks out before the tasting so people can't see the names on them," Stoddard said. "We want it to be a true blind tasting. And Bruce has no vote; he is the moderator of the event."
Wine glasses are set on numbered circles in front of each couple's place at the table, and are filled before the challenge starts, giving the wines a chance to aerate a bit more. Stoddard and Tasting Room Manager Suzy Williams then invite the group inside to begin discussing the numbers, not names, of the wines.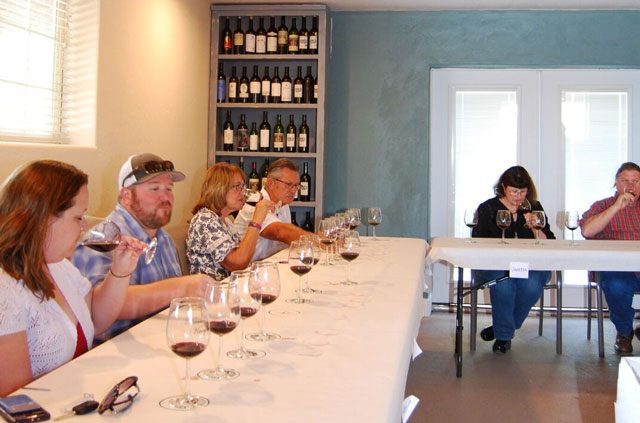 Let the Fun Begin
The conversation flows, with Hansen moderating and keeping things moving along.
It is fun to compare cabs from various AVAs and regions and see their differences and similarities,
Wrapping up the overall vibe of the Cab Challenge, Hansen said, "It's about the fun and joy of trying really nice wines with other people. This is an easy-going, fun, come-as-you-are event. Bring a dish to pass around, and enjoy some of the best cabs in the world. Reserve your seat at the table today – I promise you will have a great time!"
Visit the Hansen Vineyards and Winery tasting room – The Cab House – at 5575 El Pomar Dr. in Templeton; open Friday, Saturday, and Sunday 11 a.m. to 5 p.m. except major holidays. For more information on the Cab Challenge, see hansenwines.com or call 805-239-8412.
Check out the Paso Robles Wine Tasting Map and Recommendations
comments