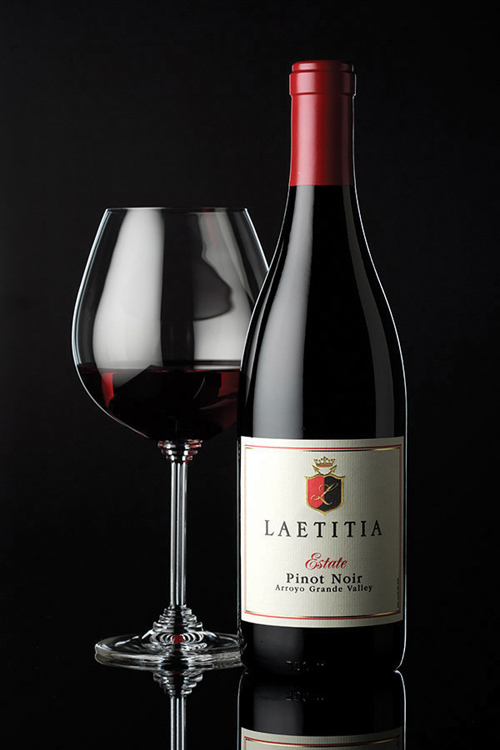 In a double-blind tasting at the California Wine Summit, acclaimed wine writer Karen MacNeil, along with four fellow judges, gave Laetitia Vineyard & Winery the greatest number of high scores of the 126 Pinot Noirs from 17 California appellations represented.
The honor was featured in a recent article entitled "Quality of California Pinot 'Skyrocketed'" on the website TheDrinksBusiness.com (Patrick Schmitt, 5th November, 2013).  "In the last 10 years, the quality [of Pinot Noir] has skyrocketed faster than any other variety," said MacNeil, who wrote The Wine Bible and is chairman of the Rudd Center for Professional Wine Studies at the Culinary Institute of America in Napa.
Topping the list of the "sensational seven," as MacNeil dubbed the list of California's best Pinot Noir producers, Laetitia beat out cult Pinot Noir producers Williams Selyem and Brewer Clifton.
In discussing California's Pinot Noir appellations, MacNeil said, "A lot of the Pinot Noir greatness has moved down south, where you get a suppleness of texture that is extremely hedonistic."
Subscribe to weekly travel news
comments