Owner said she has 'always been a plant maniac'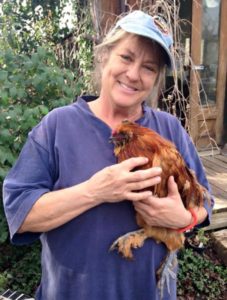 The Educated Gardener in Santa Margarita is a unique destination for every gardener. Owner Simone Smith has created a magical growing space full of locally created yard art, water gardens, unusual perennials, native California plants and herbs along with bedding plants, vegetables and fruit trees and shrubs. Smith, who said she has always been a "plant maniac," offers visitors a hands on garden experience.
Smith works as much as possible with the natural environment, using no pesticides or herbicides. "I like to help people learn what is appropriate to their area, how to work with micro-climates and to plant for the birds and bees," said Smith.
The Educated Gardener carries everything for the water garden enthusiast, including pond kits, mosquito fish and different varieties of water snails for eating algae. From March – October, the garden offers one of the largest selections of water plants in San Luis Obispo County, including water lilies, water iris, water clovers, floating plants and more.
Smith's youth was influenced by the outdoors and gardens. "My grandmother had a tangled garden full of frogs, lizards, butterflies, and friends who brought their plants and seeds to trade." Her grandmother's garden, along with her parent's interest in the outdoors and plants and plant science set the stage for Smith to create the gardens and paths that wander past garden sheds, rusty sculptures, and wind around beds where everything from usual garden flowers to exotic looking plants are sprouting.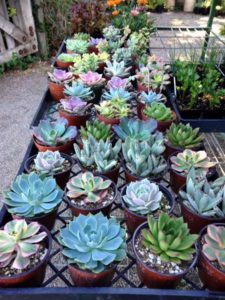 The Educated Gardener is located at 22210 El Camino Real, Santa Margarita. Open Wednesday – Saturday 10 am – 4:30 pm and Sunday 10 am – 2 pm. Please call first if the temperature is below 65 degrees. Phone: (805) 438-4250. Follow the Educated Gardener on Facebook.
-Jackie Iddings
comments