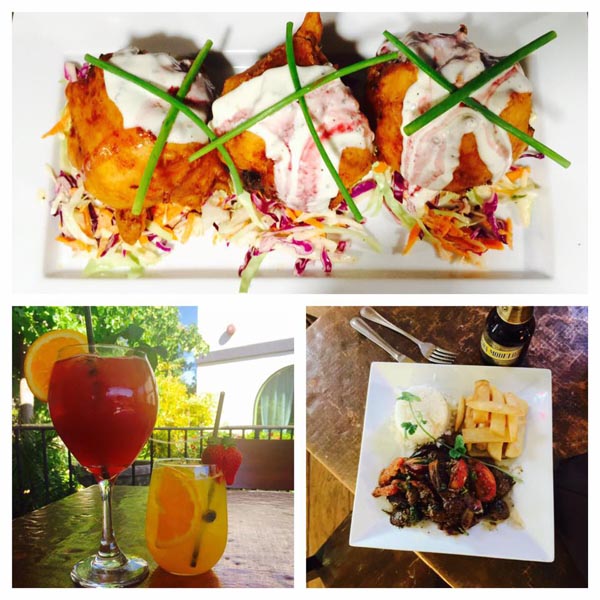 –Off the beaten path, hidden away on a side street in the sleepy town of Templeton, Chulo's Café and Cantina offers discerning diners a chance to discover classic and new versions of Mexican and South American cuisine. Co-owners and real life couple Karol and Luís Ruíz are foodies who come from Lima, Peru and Zacatecas, Mexico, respectively. Together they've created a restaurant that presents a fusion of Cuban, Argentinian, Peruvian and Mexican dishes, many with the chef's unique combination of spices and peppers, or in Peruvian, ají. They also make their own Argentinian chimichurri and Chulo's medium-spiced hot sauce.
"My mom was a great cook, and people hired her to cater," Karol says, remembering the happy chaos of her mother's Lima kitchen. "She taught me so many recipes, and it's been important to me to bring Peruvian food to the North County for the first time. Luís's family also cooked and transmitted their recipes to him. He is passionate about food."
Karol and Luís import many essential hard-to-find spices and other ingredients from South America. Their menu offers eclectic options at breakfast, lunch and dinner, with evening meals on Thursdays, Fridays and Saturdays possessing a more Peruvian focus, including lomo saltado, which they suggest pairing with a local Villa San Juliette cab or Petite Syrah, and their ceviche, made from marinated mahi-mahi in lime juice, chile peppers and cilantro, and best paired with a Dusi pinot grigio, recommends Karol. "We serve only local wines. We're proud of what the Paso Robles region produces," she says.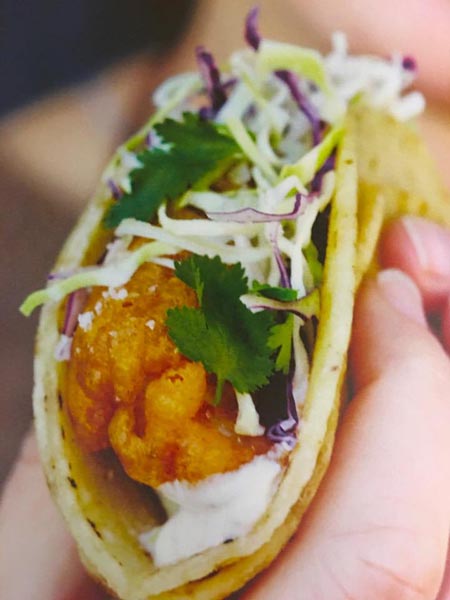 In fact, at Chulo's look for their "Local Night" on Thursdays, when they reward regular customers (and new visitors) with tantalizing tapas and local wines at half-price. The restaurant has a welcoming, comfortable vibe, with beautiful art on the walls and a pretty patio garden where, when the weather's nice (which is often) you'll find live music, including casual and seductive Brazilian love songs and impassioned flamenco. The last Saturday of the month, Chulo's features a Peruvian trio, and local artist Akusaa performs on Spanish guitar and sings most weekend evenings.
Customers on Yelp describe Chulo's servers as very friendly. They also repeatedly qualify Chulo's food as "fresh and delicious." Writes one visitor from Thousand Oaks, "Great food, great service." Charley from nearby Atascadero writes, "What a nice spot for breakfast and lunch." Tanya, another local, from Paso Robles, writes, "We just love this place. I would give them more than 5 stars." Steve, a Templeton local, writes, "A wonderful family-owned restaurant with attention to detail. The food is always delicious. Spinach enchiladas and the chile relleño are wonderful."
Apart from its many savory dishes, Chulo's is keen on creating their own desserts, sangría and handcrafted cocktails, so anyone with a sweet tooth or a craving for a pretty drink will find their bliss at this family emporium. The kitchen supplies itself with local organic and farm-to-table ingredients, and everything is prepared fresh daily. From the healthy lunch salads (10 to choose from), the tortas (special Mexican sandwiches), Pescado a la Veracruz (Veracruz-style grilled cod) or the Seco de Cordero (slow-cooked beef in a black beer cilantro sauce), it's all seductive for the gastronomically-inclined, and if your culinary tastes are simple, you'll find Chulo's versions of tacos, enchiladas and burritos go above and beyond.
Chulo's Café and Cantina is located at 335 Posada Lane, Templeton CA 93465, tel. (805) 434-3044. Visit them online at www.chuloscafecantina.com.
–Jordan Elgrably
comments