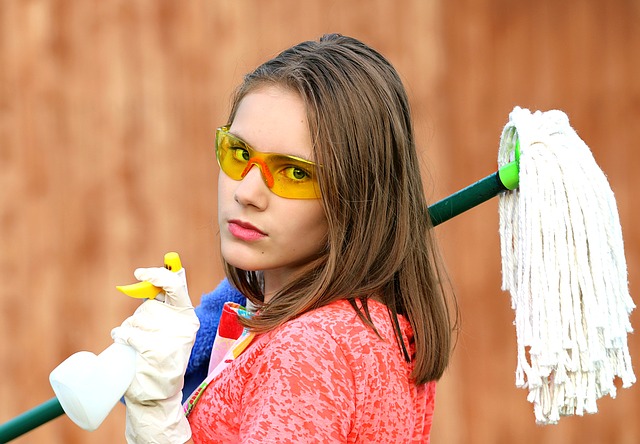 – A sewer backup is one of the most unpleasant things that can happen. While not as destructive, in most cases as a fire or storm, a backup presents serious sanitation and health issues and Joe Powers, co-owner of ServPro in Paso Robles, water damage and clean up specialists, has prepared a "to do" list to follow in the event of a sewage backup.
Causes of a sewage backup can range from a toilet overflowing because little Sally tried to flush her teddy bear, to a serious backup caused by a damaged sewer system. Fortunately, serious damage is relatively uncommon unless there is a major storm or earthquake. The most common reasons for sewage backing up into buildings are:
Clogged toilet
Tree roots damaging the lines or septic tank
Broken or collapsed pipes
A failed leach field
The first thing to remember is that sewage presents a health hazard; even a small overflow from the toilet contains harmful microorganisms. This puts safety at the top of the list.
Even when cleaning up a toilet overflow, keep kids and pets out of the area, use rubber gloves and a mask while removing the overflow. Thoroughly dry and sanitize the area. If the overflow has seeped into carpeting a deeper cleaning is necessary. Consider calling a sewage and water damage specialist because home cleaning equipment and supplies are generally not sufficient to remove all of the wastewater and pathogens.
Safety first
In the event of a large backup or spill, follow these safety procedures before attempting cleanup:
Evacuate everyone, including pets, and do not allow them in the affected area until it is restored and safe.
Don't attempt to unclog drains at this point because the sewage water must be removed before the cause of the spill can be fixed.
If the backup is very large, encompassing several rooms or has invaded the yard or street, report it to the appropriate authorities, usually the city or county public works department. If after hours, call the police department non-emergency number.
Contact the utility companies and have them shut off the electricity, gas, and water supply.
Open windows for ventilation. Doors in the immediate vicinity of the spill are best kept closed, but other doors may be opened for additional ventilation.
Remove any dry, uncontaminated items that the spill might reach to a safe place.
Notify your insurance company and make sure you take several pictures of the spill and damaged items to include with your insurance claim.
Contact a clean up and restoration expert, such as the ServPro in Paso Robles water damage specialists. ServPro works with most insurance companies and can even help you get your claim filed.
Cleaning it up
Cleaning up a sewage backup is unpleasant and can be risky. Unless the spill is confined to a small area of the bathroom, or the kitchen or laundry room, it is safest to call professionals.
Here are some of the more important steps that must be taken to thoroughly clean up sewage. Most of us are not up to the task because we don't have the appropriate training or equipment.
Assess the extent of the damage and make cleanup and restoration plan.
Remove the wastewater and any solid waste. Remember that wastewater and contaminated solids require special disposal procedures.
Removing wet and contaminated structural elements if necessary, such as portions of walls and floors
Drying and dehumidifying often require specialized equipment designed for the job. Household fans and hardware store dehumidifiers are usually not up to the job when the backup or spill affects more than a very small area.
Clean, sanitize and deodorize everything, including furnishings and personal belongings the wastewater contacted.
Restoring your home or business to its pre-damage condition, which may include making repairs such as replacing drywall or installing new carpet, or major reconstruction of sections that were extensively damaged.
Finally, but not the least important: Repair the cause of the backup as soon as possible.
Keep in mind that the longer water of any kind remains, the greater the chances of damage and mold. Wastewater carries significant health concerns. Even standing water in bathtubs and kitchen sinks can create problems with mold and contaminate the air. Some insurance companies may consider improper clean up to be negligence and deny the claim, or any future claims resulting from an inadequate cleanup.
Call the professionals who have the training and equipment to remove and properly dispose of sewage waste and who have the experience to help you through the entire process, including working with your insurance company.
This press release is by Paso Robles online advertising company Access Publishing, 607 Creston Road, Paso Robles, CA 93446, (805) 226-9890.
comments