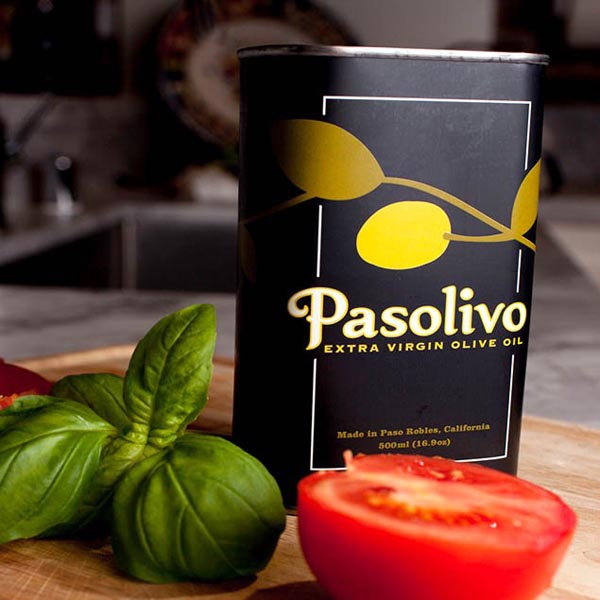 New tasting room located at 1229 Park Street in Paso Robles
–Pasolivo, an artisanal producer and purveyor of award-winning olive oils, fine specialty foods, and luxury bath and body products, has expanded with the opening of the Pasolivo Tasting Room in the heart of downtown Paso Robles.
"This is a very exciting time for our company," said Brian Dirk, President of Pasolivo. "We had an amazing year in the international olive oil competitions and with this new tasting room we will be able to expand our local visibility and reach more customers who can't make it out to the ranch. Plus, it provides us with an opportunity to accommodate additional expansion and showcase more of our products."
Pasolivo had a successful year at the international olive oil competitions winning a total of five Gold Medals and eight Silver Medals, including a "Best in Class" for their Basil Olive Oil at the Los Angeles International Olive Oil Competition and a Gold and two Silver Medals for their extra virgin olive oils at the prestigious New York International Olive Oil Competition.
All of Pasolivo's award-winning olive oils, as well as their signature salts & spices and other artisanal food products, will be available to taste at the new location. In addition, the downtown store carries luxury bath & body products, handcrafted olive wood bowls and cutting boards, and a variety of gift sets.
Prior to opening the downtown location, Pasolivo had primarily served customers nationwide via their e-commerce website (www.Pasolivo.com), in-person at the ranch, located at 8530 Vineyard Drive, and through the Pasolivo Press Club that offers chef-selected products and complementary recipes direct to club members three times a year.
The new tasting room is located at 1229 Park Street and is open Thursday-Monday. Call the Pasolivo tasting room directly at (805) 226-8800 for hours, directions, or for more information.
comments