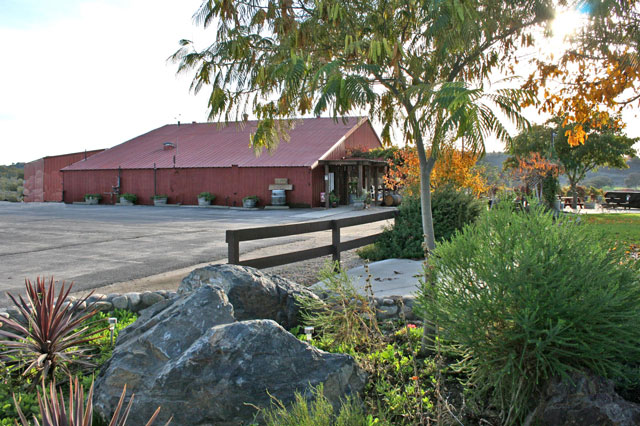 Enjoy award winning wines in a sports-themed tasting room
Walk into the big red barn of Rio Seco Winery and you will be greeted not only by award-winning bottles of wine, but a collection of sport memorabilia and bobble-head dolls. That's because owner Tom Hinkle was a long-time Major League Baseball scout. Tom and his wife Carol came upon this 64-acre property on Paso Robles' eastside in 1996, planted vineyards, and opened their tasting room in 2000.
In November 2013, the Paso Robles community lost a beloved vintner/winemaker when Tom passed on. "He's still all around us. We toast to Tom every day," said daughter Cait Bartunek, the marketing and tasting room manager.
"There was nothing here when my parents started planting in 1997," said Cait. The Rio Seco property itself though has a colorful history. The barn was used as a film location for the 1982 full-throttle action film "The Junkman." The building later got leased to a group of pot-growers.
After a drug bust, said Cait, the property was left abandoned. "It was a junked-up barn," said Cait. Three years after the Hinkle family bought it in 1996 it was bonded and registered as the 22nd bonded winery in Paso Robles.
The Rio Seco Vineyard & Winery tasting room at 4295 Union Road in Paso Robles, is open daily from 11 a.m. to 5 p.m. For more information, call (805) 237-8884 or visit riosecowine.com.
– Mira Advani Honeycutt
Paso Robles wine tour operator Paradise Limousine Co., Call (805) 610-2724
Subscribe to weekly travel news
comments