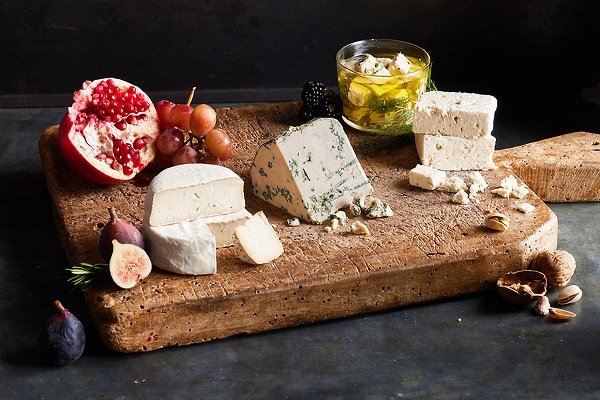 Locals and tourists alike can enjoy various food and drink vendors
—Just a few blocks down from the downtown Paso Robles city park, the Paso Market Walk has many food and drink purveyors to choose from that will create fun memories for all. From ramen, burgers, vegan cheese and pizzas to coffee, locals and tourists are sure to find their new favorite spot at the Paso Market Walk.
A vegan cheese shop
One of your first stops can be The Vreamery, a vegan cheese shop with plenty of meats, sweet treats, and grab-and-go items. Just a few of their popular cheeses include a blue cheese from Climax Foods Brand, cave-aged classic brie from Rebel Cheese Brand, and a smoked gouda from Reine Brand. Pick up a package of vegan salami deli slices from Prime Roots Brand and a perfect picnic lunch is in the making. For a quick bite, there are plenty of salads, paninis, and more to choose from. "Our menu offerings are 100% plant-based and everything can be served gluten-free and soy-free," owner and founder Jennifer Golden said.
Ramen and more
For a tasty ramen dish, head on over to Momotaro Ramen which welcomes all with their delicious Japanese food items. From meat and vegetarian ramen to delicious gyozas, hirata buns and karaage, the meals offer fresh and authentic flavors. Ingredients are locally sourced and used with Kokoro, which translates to heart and soul. Owners Brittney and Mateo said, "We are here to offer the best ramen in SLO County that's made 100% in-house with no bases or concentrates. We look forward to meeting everyone at the ramen bar."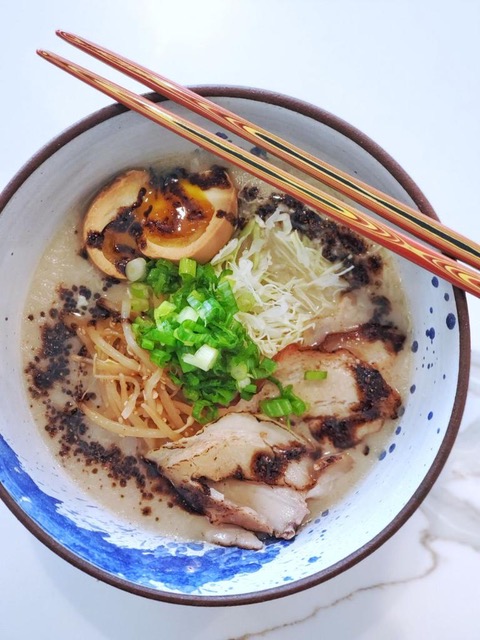 Classic Italian fare
If you're in the mood for some classic Italian fare, Via Caravaggio 147 offers Neapolitan pizzas with the skills owners Pat and Kathryn Haran learned from Enzo Coccia, the famous Michelin-recognized Naples chef. Their popular dishes include the classic Margherita D.O.P. made with San Marzano tomatoes, the pesto con pomodorini with freshly made pesto Genovese, and the Nduja di Calabria, which is a Calabrian chili-infused pork sausage also topped with ricotta, mozzarella, and pecorino Romano. Manager Crosby Damron notes, "Slow fermented dough, imported Italian ingredients, and a hand-crafted Acunto wood-fired pizza oven create a dining experience like no other, highlighted by a unique wine and beer list of unique imports and local favorites."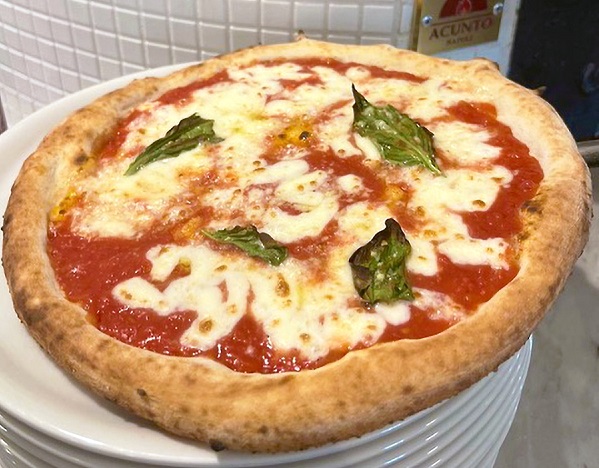 Coffe, latte and cold brew
Whether you want to catch up with a friend over coffee or need a quick caffeine boost, Joebella Coffee Roasters has all you might need. Make sure to grab one of their signature lattes, which include matcha, lavender vanilla honey, salted caramel, or their famous velvety espressos. For a more adventurous choice, try the Kyoto cold brew, which can be served straight, over rocks, or in a mocktail; you can expect a molasses flavor with a strong bourbon finish.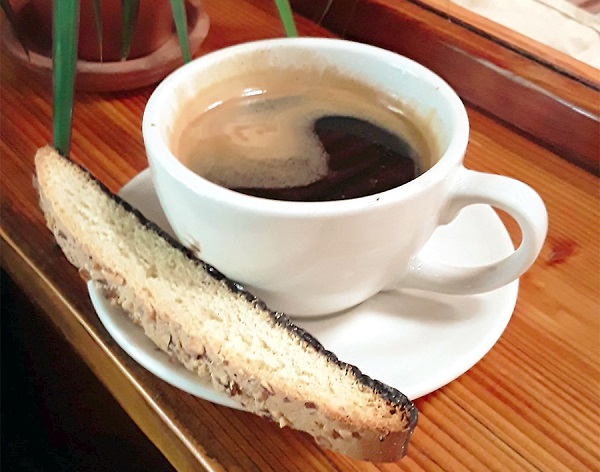 Burners, sandwiches and great sides
The Third Degree is a must-visit on the list for delectable burgers, sandwiches, and appetizing sides. Their secret to the perfect burger is the mix of ground chuck and brisket, which is an in-demand menu item. Other tasty options include paninis, seasonal salads such as a fresh mango salad, and sandwiches that range from salmon BLTs to house-cooked turkey clubs. Owner Jody Storsteen said, "We would like everyone to know that The Third Degree is the new home of Berry Hill Bistro with a new fun setting where the options are incredible. There is something for everyone at our new home at Paso Market Walk."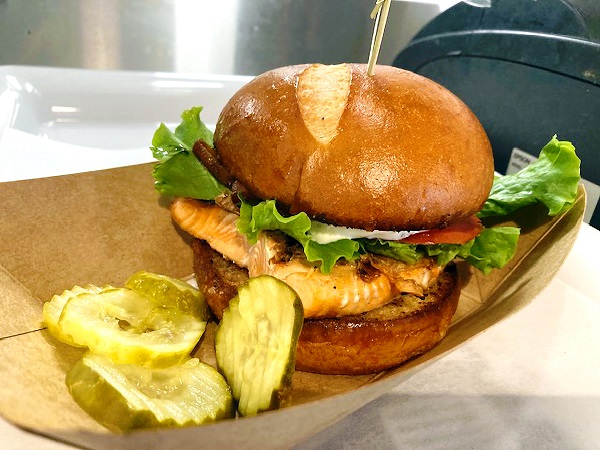 Paso Market Walk is located at 1803 Spring St in Paso Robles. For opening hours and more information, call (805) 720-1255 or visit pasomarketwalk.com.
— By Sadie Mae Mace
comments