Acclaimed writers tackle bullying, publishing, and the creative process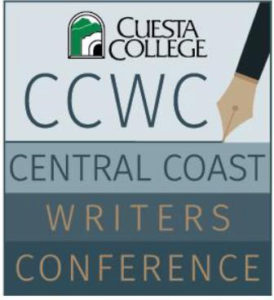 –Writers from around the world will gather for a weekend of insider writing tips and connecting with fellow bibliophiles, writers, and publishers at Cuesta College beginning the evening of Thursday, Sept. and continuing through Friday and Saturday, Sept. 29 and 30 for the 33rd Annual Central Coast Writer's Conference. While the conference will keep with its tradition of bringing current and legendary writing experts from screen, fiction, non-fiction and poetry, even more events for conference attendees to partake in have been added.
From keynotes and viewing parties with the Academy Award-winning writer of Dead Poet's Society, Tom Schulman, to events that comfort the soul with New York Times bestselling author of the hit YA novel and now Netflix series, Thirteen Reasons Why, Jay Asher; this year's events are larger than ever before with more award-winning presenters to help attendees reach their writing goals.
"This year we aren't only bringing in more acclaimed professionals, but we are also making sure that attendees have a chance to experience local cuisine, local wine, as well as that San Luis Obispo County hospitality and love," said CCCWC Director Teri Bayus.
A known foodie in the community, Bayus has procured some of the best staple dishes from local restaurants for many of the events. Attendees will not only get a taste of the best cuisine San Luis Obispo has to offer, but they will also be cultivated with information from publishers, authors, screenwriters, marketers, and many other insiders geared to help propel their writing careers.
"We decided to add more to our program that attendees would enjoy," said Bayus. "As creatives, we like to imbibe on the details of every experience and that is what we have provided at this conference; a full experience for the senses down to every detail."
Attendees and presenters will be staying at the sponsoring seaside village, Morro Bay. The picturesque waterfront offers a perfect getaway for travelers and boasts miles of beautiful beaches and activities for attendees such as ocean-side golf, kayaking, sailing, hiking, fishing, surfing, biking, shopping, dining, wine bars, local craft brews and much more.
More about CCWC
Cited as one of the best writer's conferences in the United States, the Central Coast Writers Conference is a true destination conference offering workshops in all genres presented by an inspiring faculty. From Academy Award winners to New York Times bestselling authors, and from poets to children's books authors and NetFlix stars, the Central Coast Writers Conference boasts it all. See www.CentralCoastWritersConference.com to sign up for the conference and special events or for more information.
comments