Villa San-Juliette hires Matt Ortman as winemaker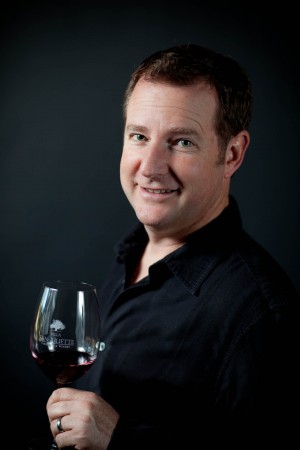 Jan. 17, 2013 – Villa San-Juliette announced today they have hired Matt Ortman as winemaker for their brands.
"We are excited to announce that Villa San-Juliette has appointed Matt Ortman as our winemaker," the company posted to its website. "Matt will lead Villa San-Juliette's winemaking team in growing the Villa San-Juliette and Fat Monk brands of wine and continuing to solidify the brands."
Matt comes from a strong winemaking background and is a second generation winemaker. He brings a broad range of experience with multiple varieties of wines from appellations spanning throughout the Central Coast to Northern California, Oregon, and Italy. His background includes ten years with Ortman Family Vineyards where he was the Winemaker and General Manager.
"Matt brings a sophistication and depth to our winemaking that will take us to the next level. Our goal is to make this property a must-stop Paso Robles destination for the wines as well as the entire tasting experience." says President and COO, Hillary Trout.
"I am extremely excited to work with all 11 varieties in the vineyard and honored to become the newest member of the exceptional team in place at Villa San-Juliette. I look forward to outfitting the winery to be both innovative and capable of producing the finest wines possible as we expand on the Reserve tier of wines and build up the winemaking team to meet our growth demands. This is really a culmination of my experiences in a setting reminiscent of my first cellar job working in the cellars below a 12th century castle" says a smiling Matt Ortman.
Co-owner, Nigel Lythgoe states, "Matt has an excellent pedigree, he has a strong vision for where he can take our wines and facility, and we simply love his wines. As a matter of fact, when we did a blind tasting Matt's wines were our number one and number two choices. He is simply a perfect fit."
Source: Villa San-Juliette
comments